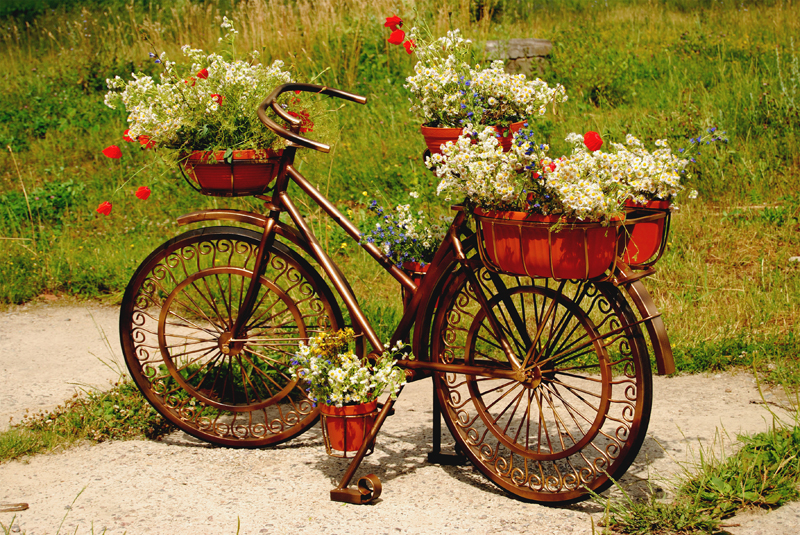 The various types of Mahonia shrubs are excellent choices for a container garden. They are related to the barberry, and besides their beautiful foliage and growth habit, they produce berry-like fruits in the summer which are great for eating and make wonderful jams and jellies. If you choose not to pick the fruits, they will attract many types of birds to your garden for your bird-watching fun.

The various Mahonias range in size from a 2 foot tall spreading shrub to 12 feet tall and upright, though most are a 5 to 6 foot tall upright shrub. All are evergreen, flower in mid to late Spring, and produce edible berry-like fruit. On most the foliage turns coppery or red in Fall and Winter.

The desert varieties, Desert Mahonia and Nevin Mahonia, are many-branched shrubs 3 to 10 feet high with short thick spiny leaflets. They are interesting as a back drop to a garden of grasses, Rudbeckia, or succulents. These require very little water and are happy in full sun to light shade. Plant in a loose, well drained, sandy potting soil.

The Leatherleaf Mahonia is the tallest of the group, reaching10 to 12 feet in height. This beautiful shrub has tall vertical stems with horizontal leaves over a foot long with a dozen or more leaflets, each up to 5 inches long. Leaves are gray green on the bottom and yellowish-green on top, and have spiny edges. It flowers in the early spring with erect clusters 3 to 6 inches long at the ends of the branches, followed by powdery-blue berries. Plant in a rich, well-draining potting soil and water frequently and deeply. Fertilize with compost tea a few times throughout the growing season. Grow in partial shade unless you live in an area with frequent summer fog.

The Longleaf Mahonia is native to Northern California to British Columbia. It forms a low (rarely taller than 2 feet) spreading shrub. Ten to eighteen inch long leaves with 7 to 21 glossy and bristly 3 inch long leaflets cluster at the end of each branch. It has been described as looking like a stiff, leathery fern. It blooms from April through June with upright clusters of yellow flowers, 3 to 6 inches long. Blue berries soon follow. Grow this beautiful mahonia in rich, well drained potting soil, and in the shade. Requires moderate water.

Creeping Mahonia is another low-growing shrub, rarely taller than 3 feet. It has a spreading habit, and is beautiful spilling over the sides of a large container. The dull leaves are blue-green with 3 to seven spiny leaflets. The leaves turn a beautiful bronze color in winter, followed by yellow flowers in short clusters in late Spring. Blue berries soon follow. Grows well in sun to part shade, and requires little water.

My favorite Mahonia is the Oregon Grape. This six foot tall, erect shrub has 4 to 10 inch long leaves, with five to nine spiny, oval, 1-2 inch long leaflets. Young foliage is a ruddy bronze, and some of the mature leaves will be a pretty red throughout the year. In the fall more red and bronze leaves appear, turning pronounced bronze to purple in the winter. Flowers from March though May, followed by blue-black fruit which make excellent jams and jellies. Susceptible to caterpillar damage, so watch for the tell-tale lace work holes and treat accordingly. The Oregon Grape needs little water and will grow in full sun to shade. To control size and shape, prune any too-tall woody branches to the ground.

The California Holly Grape is very similar to the Oregon Grape, though the leaves are more spiny and crinkled. New growth is orange and red, and the plant needs less water even than the Oregon Grape. It is happiest in light shade.

................................................................................

CASUAL VISITOR … and just browsing? Why not sign up to the Container Garden newsletter? It won't matter what space or how many pots you have or even how much time you have to spend in your container garden; what will matter is that you get our reminders and good advice and ideas all in one interesting article.

You Should Also Read:
Potting Soil Specialized Recipes
Fruit Trees for Containers
How to Plant a Tree in a Container


Related Articles
Editor's Picks Articles
Top Ten Articles
Previous Features
Site Map





Content copyright © 2022 by Jessica Carson. All rights reserved.
This content was written by Jessica Carson. If you wish to use this content in any manner, you need written permission. Contact Lestie Mulholland for details.