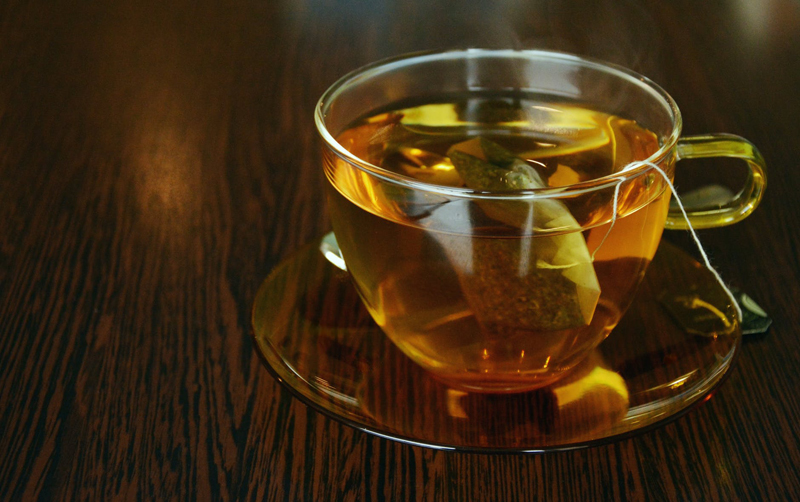 Book Review

Tea Bliss

Written by Theresa Cheung

Photographs by Creatus,
and assorted other photographs by
Corbis, Janis Christie and
Allison Miksch

Tea Bliss Infuse Your Life with Health, Wisdom, and Contentment

The author combines her passions of the written word with the love of tea. In this book the author Theresa Cheung relates tea with life. As she is inspired by tea masters, she intertwines tea with such things as happiness, and harmony.

As you thumb through the pages the author will instill that tea may also make you a happier and healthier person, all while you set strategies for the rest of your entire life using tea and meditation.

As you read, the author shares insights on the proper balance between teas vs. water, measuring tea, along with proper brew temperatures for the different types of tea. She delves deeply into the soothing effects of tea. This author tries to assist you into tapping into yourself. She would like you to try to meet all of your obstacles and rise above them.
She inspires the reader to set up your own" tea time". Then use this time to put the focus on yourself, your personal life, and celebrate all of your own unique skills and talents. Thus creating happiness and eliminating negativity. And then boosting up your self-esteem.

As you continue through this read there are tidbits on choosing the correct tea pot, how to store tea, and scale weighing of loose teas. The author provides a small glossary of terms while the reader continues on a journey of self-realization. Our author then continues her teaching with explanations of the originations of teas, and what is meant by tea times; from as long as one can go back in history, such as BC, and all the way to exploring The Boston Tea Party in 1773. Exploring the history from China, Japan to England and the United States. This proves interesting and is written lightly; keeping it fresh.
She touches on the Japanese Tea Ceremony, and the lost art of Tasseography (reading tea leaves) This book is chock-full with tea related quotes from old world oriental tea masters to Charles Dickens. The photography of beautiful tea pots, cups, and loose teas is wonderfully arranged and the colors are rich. This blended well with the story.

So in closing, the author Theresa Cheung gives you insight to finding your inner peace while you learn to breathe, and let go of frustrations as you blend your mind and your chosen tea while you try to heal yourself.

Enjoy your Tea Bliss!

*This book is part of Mary Caliendo's personal library and was purchased with her funds.



Related Articles
Editor's Picks Articles
Top Ten Articles
Previous Features
Site Map





Content copyright © 2021 by Mary Caliendo. All rights reserved.
This content was written by Mary Caliendo. If you wish to use this content in any manner, you need written permission. Contact Mary Caliendo for details.