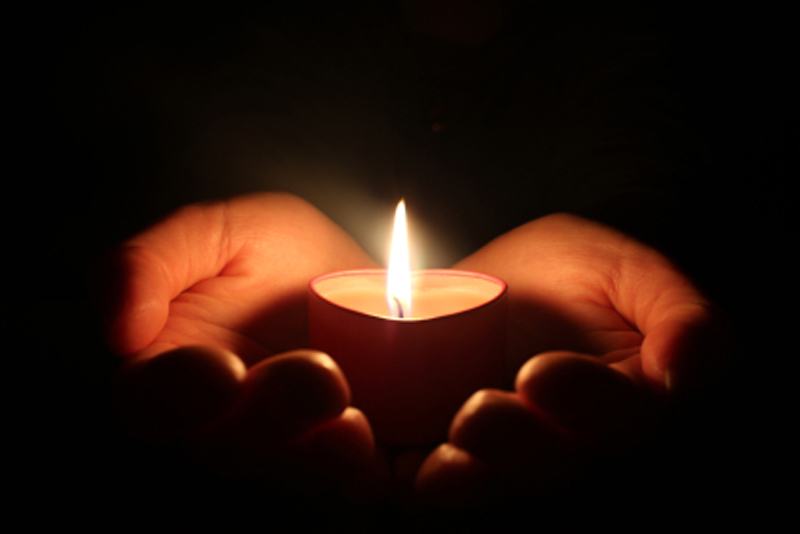 A broken heart can be devastating. The process of being completely is love affects us on every level of our being. Our bodies produce love hormones which make us feel giddy and overflowing with emotion. Our minds and spirits react to this physical sensation and convince us that we just cannot live without the person that we love.

But, sometimes life steps in and throws us a curve ball. Plans fall apart, circumstances change or there are times that we just have to weigh our options.

The beauty of being human is that we are flexible. We can love someone body, mind and spirit and live a part of our lifetime in complete harmony with that someone. However, if something happens that ends that relationship.. we are also quite capable of loving someone else just as deeply. But when our hearts are broken and our life has fallen apart, we can't even fathom that there could be another love. This is the message inherent in the Three of Swords.

Isabelle sits back on the cliff overlooking the sea. She is bent over almost double as she tries to muffle her sobs. Her chest hurts and she feels like she can't breathe. She knows it's not really a physical pain, but she also knows it hurts more than anything else she has experienced in her young life.

Her life dream is about to come true. She has decided to become a part of the dancing troop. Her spirit will not allow her to do anything else. She spoke to the man who was to be her husband and told him she was leaving. And, he told her that as much as he would have liked to be her husband, he would not and could not wait for her to return.

Isabelle feels as if there are three swords shoved through her heart. The love of her life has told her he won't wait for her to live her dream. Her mother and father have forbid her to go, but her bags are already packed. Will her parents still be here for her when she does return? But, if she does change her mind and stay she is in essence killing her spirit. Isabelle has made her choice. How can something so wonderful hurt so very much?

I am sure we can all identify with what Isabelle is feeling. Heartache is a very real sensation of every level of who we are. If the Three of Swords appears in your reading, you are feeling heartache on many different levels. Just as being in love affects us body, mind and spirit, heartbreak does the same. We lose the spring in our step, the blissful thoughts of our future, and the light in our spirit grows a little dimmer. So the three swords protruding from our hearts are very real indeed.

When we lose someone close to us through death or through life's circumstances, we grieve deeply. This is what being human is all about. So, take the time now to acknowledge your grief. Cry if you need to, spend time alone if you want to, and be gentle with yourself. Take as long as you need to heal, and don't let anyone hurry you along with your process. It is your process and you are in charge of how long it takes you.









Related Articles
Editor's Picks Articles
Top Ten Articles
Previous Features
Site Map





Content copyright © 2022 by Linda J. Paul. All rights reserved.
This content was written by Linda J. Paul. If you wish to use this content in any manner, you need written permission. Contact Linda J. Paul for details.