The Book Thief Displays Courage Beyond Words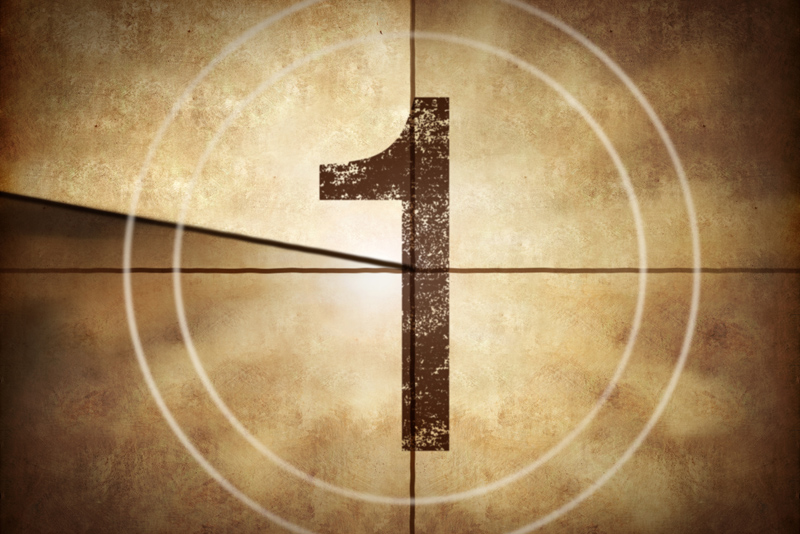 In a Nutshell: I had to drive past several theaters near my home to find one that carried this film…truly a hidden gem. The sobering, yet inspiring film is based on the international best-selling novel by Marcus Zusak, The Book Thief, which was on the New York Times bestseller list for 200 weeks. It introduces a provincial German town and how it experiences the close-up pains of WWII, contrasting life and death, darkness and light, hope and a haunting humanity. We rarely see WWII movies that illustrate the "other" side of the story: how German families were affected by the Nazis, the Jews who lived beside them in their neighborhoods, and the sacrifices that would be required of them all.

Liesel is exposed to her first book, ironically "The Gravedigger's Handbook", and becomes fascinated with reading and words. The power of words is illustrated beautifully in so many ways: Nazi propaganda posters on the town's walls, name-calling by school bullies and Mama, Liesel's storytelling in the bomb shelter, the eery words narrated by Death, etc. The film is guided by popular "Downton Abbey" director Brian Percival.

Uplifting theme: There were actually so many positive messages around every corner that I had a hard time writing them all down in the dark theater. This movie should have your family discussing many ideas for a long time. (See list below in the parent section.)

Things I liked:
I'm an author of 17 books, so you KNOW I liked this movie! There were so many things I enjoyed, such as the picturesque European streets, the visual contrasts between the stark white snow and the black shoes that crunched on it, the playful use of words and images, and the powerful acting. The lovely Sophie Nelisse (Liesel) was believable and adorable. Geoffrey Rush (Hans) was a sweet foster papa you wanted to spend more time with, and Nico Liersch (Rudy) was a dear best friend who had the looks that Hitler would kill for…and did. Roger Allam narrated the film as a character that is unclear until the end. I loved the anticipation as I waited for his character to be revealed.

The talented Emily Watson (Rosa) played a stern German woman who Liesel describes as being a thunderstorm, but who Death knew had a big heart. I loved the image of her falling asleep with Papa's accordion. My German grandmother died when I was just a little girl, so I regret that I never got to know her well. She seemed to me a typical austere German matriarch, but my father adored her and I knew there was more to her than I understood. "Mama" in the movie was this kind of multi-layered woman.

Inspiring quotes:
* "A person is only as good as his word." - Papa
* "Better that we leave the pain behind, than ever forget the music." - Hans
* "I am haunted by humans." - Death
* "You'll meet me soon enough." - Death
* "A mother never gives up on her child." – Elsa
* "Memory is the scribe of the soul." (Aristotle) quoted by Max

Things I didn't like: The children don't seem to age during the 5 year period. I know that's hard to do in a film, but still…I had my tissues ready and was prepared to cry, but I never did. Perhaps it was all that German stoicism that prevented me from shedding a tear.

Funny line:
• Liesel asks "What's an accountant?" Papa answers "Something we will never need."
• "He's the dumbest kid in school, but he shaves." – Rudy
• "It's the best thing I ever threw up." -
• "Every mother loves her child, even Hitler's" – Max
• "Words are life." – Max
•
Things to look for:
• Wintered old vines growing all over the schoolhouse facade
• Be sure to read the subtitles for song the school children sing
• I've always fantasized about having a library like Elsa's that is so large you need a ladder to reach the books on the top shelves, complete with cozy chairs, Tiffany lamps and a window to look out and see the world in a new way
• Liesel appropriately reads "The Invisible Man" to Max, the Jewish boy her family hides in their basement
• German Christmas tree with candles on it

Helpful German words to know as you watch the movie or read the book:
auf wiedersehen - goodbye
bahnhof - train station
dreckiges - dirty
Frau - Miss
Führer - leader
gesindel - vermin or lowlife
gut - good
guten morgen - good morning
herr - Mr
ja - yes
Juden - Jews
Nein - no
saumensch - pig (used as an insult)
und - and

Tips for parents: While two of the stars are children, it's not really a film that will hold the attention of young children. Mature, older children may find it interesting, but the theme is dark and requires some understanding of the dangers of being a Jew in WWII Germany. There are some scenes with dead bodies, although they are mostly pale, not covered in blood. There is some violence, bullying, and profanity in German.

The movie presents great topics to discuss with pre-teen children and older ones, such as
• Should censorship of books be allowed or not?
• What do you consider to be "intellectual dirt?"
• If your eyes could speak, what would they say?
• Liesel was a book thief. How was Hitler one as well?
• Which emotion is the most powerful: love, fear, or hope?

I would love to hear what YOU thought about the book or film!



Related Articles
Editor's Picks Articles
Top Ten Articles
Previous Features
Site Map





Content copyright © 2023 by Trina Boice. All rights reserved.
This content was written by Trina Boice. If you wish to use this content in any manner, you need written permission. Contact Trina Boice for details.