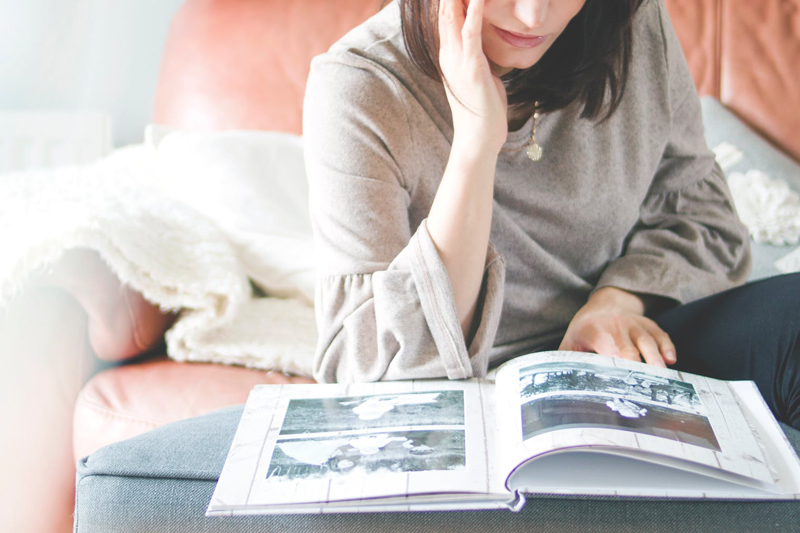 One of the most basic aspects of your scrapbook page design is how you arrange the elements on the page. Sometimes I look back at older layouts I created and realize that my eye doesn't really land anywhere. I had those layouts so crammed full of stuff that my eye doesn't have anywhere to rest.

Leaving some empty space on your layout is actually a good thing! Empty space can be an important element in your page design. White space or empty space can make a dramatic impact on your layout.

Use your white space effectively. Avoid trapped white space. Trapped white space is a block of unused space trapped in the gutter of a page. Keep empty space from being trapped by pushing the white space to the outside of the page. For example, don't leave a block of space between two elements. Move the elements closer together and let that block of space lie on the outside of the elements. Avoiding trapped white space is a very important aspect to always keep in mind.

Another way to use white space on your layout is to group your elements into the center of the page and use the empty, or white space as a frame.

Break out of the mindset that every empty space on your layout must be filled. Giving the eye a place to rest can actually help emphasize the more important parts of your layout.

Some scrapbookers feel compelled to use every single sticker off that sheet of specialty stickers they purchased for the paticular page. Less is most often more in many cases. Do you want the stickers to be the focal point of your page? If so, use them all. If you want the photo or photo's to be the focal point of your layout, limit the amount of stickers you cram onto the page and leave a little empty space! Use the rest of that sticker or diecut sheet for more layouts or even to create some cards.

Frugal scrapbookers love the white space! When you leave white space you will find yourself using less embellishments and therefore cutting down the cost of your layouts! Embrace the white space technique!




Related Articles
Editor's Picks Articles
Top Ten Articles
Previous Features
Site Map





Content copyright © 2022 by Michelle McVaney. All rights reserved.
This content was written by Michelle McVaney. If you wish to use this content in any manner, you need written permission. Contact Michelle McVaney for details.