My Ruin interview - Mick Murphy Part 2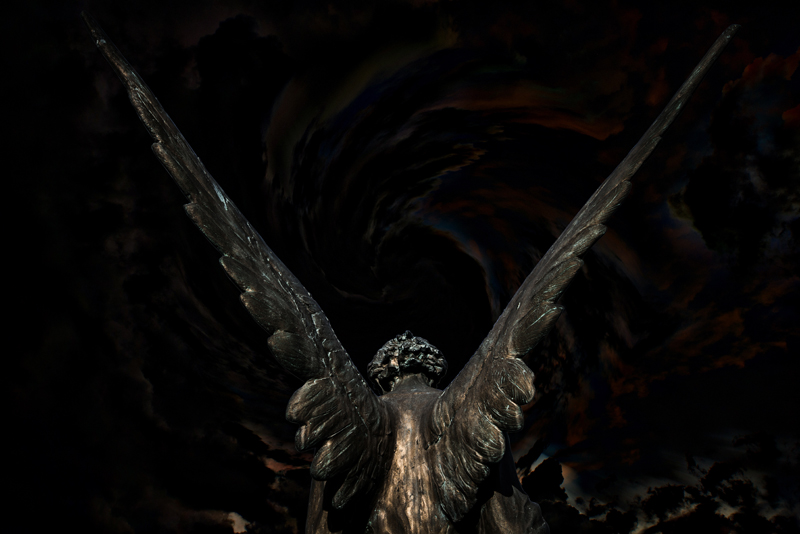 This is the 2nd part of an interview with My Ruin guitarist Mick Murphy.
Morley: With The Brutal Language, you were forced to man all positions while recording. Was it easier to give way to your band mates this time or did you sort of miss having complete control over each note?

Mick:
I enjoy both experiences for different reasons. Matt and Chris were totally on the same page with me while we were working out the songs in pre production and when we went in to record them. They are both great to work with and I think
TFOH
turned out exactly the way we had hoped. I also love playing drums so doing that on
TBL
was also a fun challenge for me personally as a musician. I like control but I also like working with other people.
Morley: Your riffs are so fat it's like spreading peanut butter across bread. Is this the result of technique or equipment or a combo of both?

Mick:
I think it's a combination of both. You have to have decent equipment but the player is the most important thing. I've seen guitar players all my life that have big expensive racks of gear, fancy amps, expensive guitars and their tone still sucks. I've also seen people with the most basic set up in the world sound incredible so there you go. "One powerful tube head, 2 quality 4x12 cabs, a programmable multi-effects floor unit and a good guitar". .. I believe in keeping my set up fairly simple and that works for me.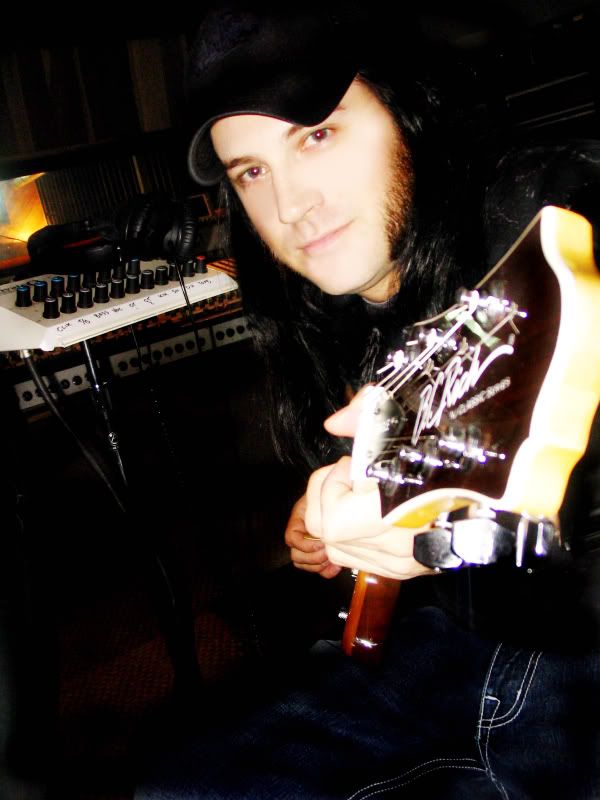 Morley: How did you split the production chores with Duane Burda?

Mick:
Duane did the technical side of things and I was the artistic/performance side. We both just wanted the recording to sound authentic and old school. He got the sounds I wanted and brought some cool tricks and ideas to the table and I made sure we had the song arrangements and performances we needed. Duane also mixed the record. He kicked ass and The Hobby Shop was a killer studio for recording and mixing.
Morley: Is there one song on the record that gives you more satisfaction than the others?

Mick:
I honestly like the record as a whole. To me it's one piece of work like the records of the 70's.
Morley: Tell us about the DVD and how you determined what should be in the studio sessions and what you edited out?

Mick:
The DVD is a combination of videos, behind the scenes footage, B's injury footage and studio footage. It is the first DVD that I have ever put together and I'm happy with the way it turned out. As far as editing goes I just edited out the boring stuff.
Morley: Earlier this year you hit the road for a UK tour. How much of the new record did you play live and how did it go over?

Mick:
We played 8 out of the 10 songs on the new record and people seemed to love the new stuff as much as the old stuff. They should. I think our music has improved with every album we do.
Morley: The record was recorded so long ago now, how frustrating has it been to wait until this summer to get a U.S. release?

Mick:
We stayed busy with everything that had to be done. When you are a band that is self managed with your own label that does your own art and videos there is a great deal of work that goes into things. I think we have learned not to hurry as much any more. We want to enjoy being in a band playing music and making the right decisions at the right time instead of rushing into things and making bad decisions that can cost us time or money in the long run.
Morley: You are a confirmed B.C. Rich man apparently. Tell us about your new guitar.

Mick:
Well, the first two guitars I got from BC Rich were Eagles. I like the classic design of those guitars. My latest two are Mockingbird Specials. Very cool new guitar they are making. It's an arch top Mockingbird with binding around the body and neck. It has a 22 fret neck instead of the traditional 24 and I like the feel of that scale. It also comes loaded with Rockfield pick ups and it sounds great. It's like a new twist on a classic BC Rich body style.
Morley: What is it about B.C. Rich that agrees with you? You were using Gibsons up until last year, weren't you? Why the switch?

Mick:
I always used to look at the Eagles, Biches and Mockingbirds in the "Music Emporium" catalogs in the late 70's/early 80's. Those guitars always stood out to me. Rick Derringer and Joe Perry used them at that time and Megadeth used them during the mid 80's "Peace Sells..." era. I also like being with a company that appreciates me as a guitar player. BC Rich has shown me a lot of love in a short time. Gibson doesn't have time for you unless you're all over radio and TV.
Morley: What equipment (guitar) do you use in the studio and how does it differ from live situations? Many pedals and other effects? Heavy or light gauge strings?

Mick:
On the latest album I used BC Rich Eagle guitars, Korg AX3000G effects floor unit, Mesa Boogie Stilletto Trident head, various modified Fender Bassman heads, various Bogner heads and 4x12 cabinets, one vintage Marshall 4x12 cabinet and a standard Crybaby Wah Wah pedal. Live, I currently use BC Rich Mockingbird Special guitars, 1- Mesa Boogie Trident Stiletto head, 2- 4x12 Marshall JCM 800 cabinets and the Korg AX3000G floor unit. I like 10-52 guage strings tuned to CGCFAD.
Morley: Where did you pick up your recording expertise and do you like the added pressure of producing or is the task just something that's an extension of the creation process?

Mick:
I started multi-tracking very young and that has been my primary writing tool for a long time. As far as producing goes, if you want it done right...
Morley: Any last words about Throat Full of Heart or your band?

Mick:
Buy it! You are truly supporting the band when you buy our albums. We fund and put these things together ourselves and put them out on our own label. The packaging and 2+ hour DVD are killer not to mention the record sounds huge and has 10 tracks you need to hear if you are a fan of aggressive rock music! We also have a killer new live album called
Alive On The Other Side
coming out November 25th in the U.S. It was just released in England and Europe and we're about to embark on our 'ReligiosiTour' in the U.K. with special guests Speedtheory, Illuminatus & Sanctorum in support of that album & live DVD this October. We're doing a cover of Rick Derringer's 'Rock & Roll Hoochie Coo' on the tour so I'll thank you for the interview and will leave you with these infamous words…'Did somebody say keep on rockin?'
Look for interviews with bassist Chris Lisee and ex-drummer Matt Lechavlier coming soon.
You Should Also Read:
Mick Murphy interview Pt 1
My Ruin MySpace


Related Articles
Editor's Picks Articles
Top Ten Articles
Previous Features
Site Map





Content copyright © 2022 by Morley Seaver. All rights reserved.
This content was written by Morley Seaver. If you wish to use this content in any manner, you need written permission. Contact Morley Seaver for details.