How to Raise Your Spirit in a Falling Market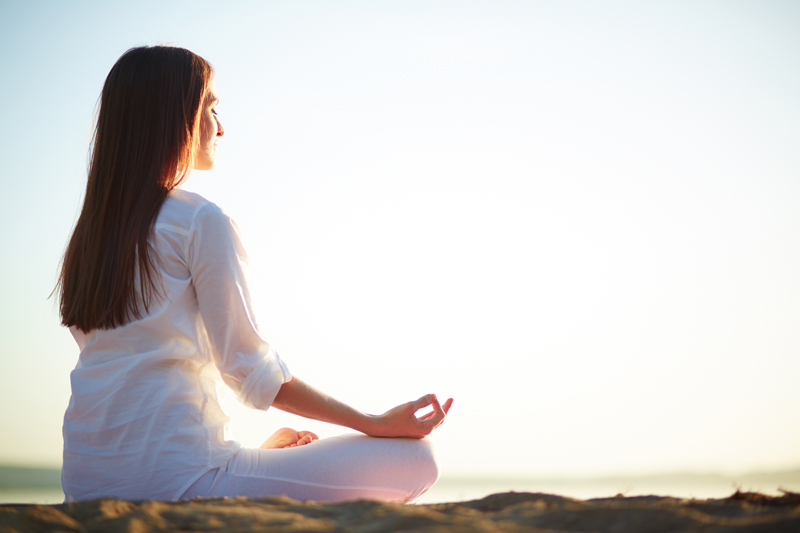 We are swimming in the vortex of a fear-driven market, feeling as though we are sucked under the water with no air to breathe caught in a riptide. Do you know what to do if you are caught in a riptide? Above all do not fight the current because you will surely drown. Just keep calm and swim off to the side because only a few short feet away are safety, light, air and calmer waters. Stressful times require us to draw from a synergy of de-stressing techniques, so that you can move away from internally-driven stressors like shame, a lack of empowerment, loss and grief.
In my book
Addicted to Stress: A Woman's 7 Step Program to Reclaim Joy and Spontaneity in Life
I explain that when life's stressors spiral out of your control, you need to get back to basics, the ABC of things to help you figure out what went wrong and why. Somewhere along the way life became complicated with credit card bills, car payments, pricey homes which compete with the neighbors, fashion which needs to be replaced each season even when it is in excellent condition, eating out more often and of course, buying expensive gifts to show love – birthdays, Christmas and oh those lavish office parties! Now is the time to simplify life and invest in your own self-worth. Don't rush off and take desperate actions in a frenzy of anxiety and fear; rather take the time to rest, breathe and reflect. There is great productivity during rest when you collect your energy and think about creative solutions which you can't see when you are negative. You do have options! Just remember: Stability before mobility!
Life is a series of recoveries. Knowing and understanding that there will always be obstacles, will help you prepare for them during the good times like not living above your means and making sure to save for that inevitable rainy day. In stress-management the fundamental principle is that each challenge which you conquer raises your stress threshold for the next more difficult challenge to actually turn stress into strength.
Here are some beliefs which need to be reevaluated (as explained in
Addicted to Stress
) to help you shed the shame and the self-blame of this economic crisis. Don't get locked into the status quo:
"Evaluate your emotional programming by asking yourself if the following statements are really true?
I am responsible for everyone's happiness, my spouse's, children's, parents and friends.
I must respond to their requests even when doing so violates my own needs
Whatever went wrong is my fault.
I can't enjoy myself during a period of mourning or loss." (page 74)
Now for the solution: What can you do to get back to basics?
While there are stressors beyond your control, deal with the small stressors you can do something about because they will accumulate and overwhelm you.
Harness your power which means knowing specifically how you differ from others? What is your specialty and what do you enjoy doing? Put it into action.
Go the opposite route in your approach to find a solution and you will see a different, fresher perspective. Is there something you have not considered? Think outside the box.
Be attracted to the good. A truly innocent person is not ignorant of bad people and bad times. Rather a truly innocent person knows the real score, but is still attracted to the good – people, worthy causes and houses of worship.
Keep yourself in good alignment and do not neglect healthy living. Exercise which in the short term stresses your body and challenges your balance helps you to transfer these skills to daily living. Exercise is a stressor which is good for you because it is under your control. When you complete your exercise session, you feel relaxed and empowered which build your self esteem. Now that you are exercising, you will organize your day around healthier eating habits. Do not forget that you are what you eat. Food and mood are inseparable.
Be patient - small steps, giant gains.
---
For more information on managing your stress and reclaiming your life read my book,
Addicted to Stress: A Woman's 7 Step Program to Reclaim Joy and Spontaneity in Life
. To listen to archived radio shows with guest experts visit
Turn On Your Inner Light Radio Show


Related Articles
Editor's Picks Articles
Top Ten Articles
Previous Features
Site Map





Content copyright © 2021 by Debbie Mandel. All rights reserved.
This content was written by Debbie Mandel. If you wish to use this content in any manner, you need written permission. Contact Debbie Mandel for details.