Book Review Red Haired Girl From the Bog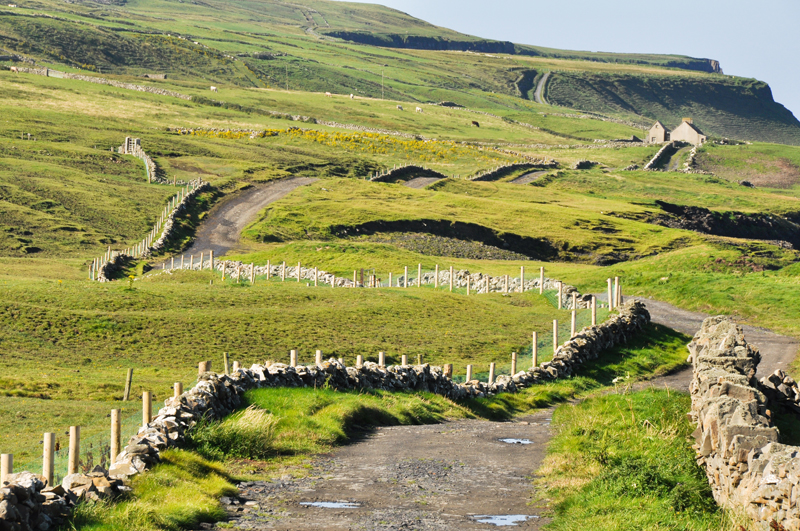 Many people ask me to recommend books they should read before taking a tour of Ireland. This book always tops my list of recommendations. Author Patricia Monaghan made many journeys to Ireland during her lifetime. "Red Haired Girl from the Bog" distils her Ireland experience - part memoir of past travels, a recounting many of the myths and legends associated with the island of Ireland, as well as a 'roots' book from someone whose grandparents emigrated from Ireland early in the 19th century.

I happened upon this book many years ago in a bookshop in Mullingar. I was familiar with Patricia Monaghan as the author of goddess spirituality books such as the "Encyclopaedia of Goddesses and Heroines" and as editor of "Irish Spirit." For transparency's sake, I must say that later on I met Patricia, engaged in a lively email correspondence with her and counted her as a friend. But all of this was yet to come when I happened up this lively and life enhancing book on travels around Ireland, which fast became a favorite. Even if I did not know the author I would still recommend it and carry on pressing it into friend's hands.

In "Red Haired Girl from the Bog" Monaghan explores the Irish idea of 'dissenchas', the tradition of place with story, as well as the story of place as it intertwines with family story and identity. In her telling of the stories associated with the places she visits, the reader planning a trip to Ireland enriches their own appreciation of the layers of heritage in every rock, pool and holy well in the Irish landscape.

Monaghan was perhaps best known as a goddess scholar and writer on feminist spirituality. Consequently, the book includes many sites of ancient spiritual interest. But if you think this will be dry or academic you would be wrong. The book is laced with humor as well as insight.

For someone planning a visit to Ireland the book is conveniently divided into sections that reflect the ancient kingdoms of Ireland – Ulster, Connaught, Leinster and Munster. If you are planning a trip to one particular region rather than a whizz around the country, the chapters will help you consider your own itinerary priorities. In that sense, it makes the book an eccentric choice of itinerary planning, but nonetheless a useful one.

For many people who are part of the Irish diaspora, a trip to Ireland is inevitably a 'roots and shoots' trip. The anecdotes included will encourage those who often have very few clues for their genealogical search. Like every good jaunt around Ireland you should always obey that intuition to turn left!

Get the book here:








You Should Also Read:
Tracing Irish Roots and Shoots


Related Articles
Editor's Picks Articles
Top Ten Articles
Previous Features
Site Map





Content copyright © 2022 by Bee Smith. All rights reserved.
This content was written by Bee Smith. If you wish to use this content in any manner, you need written permission. Contact Bee Smith for details.