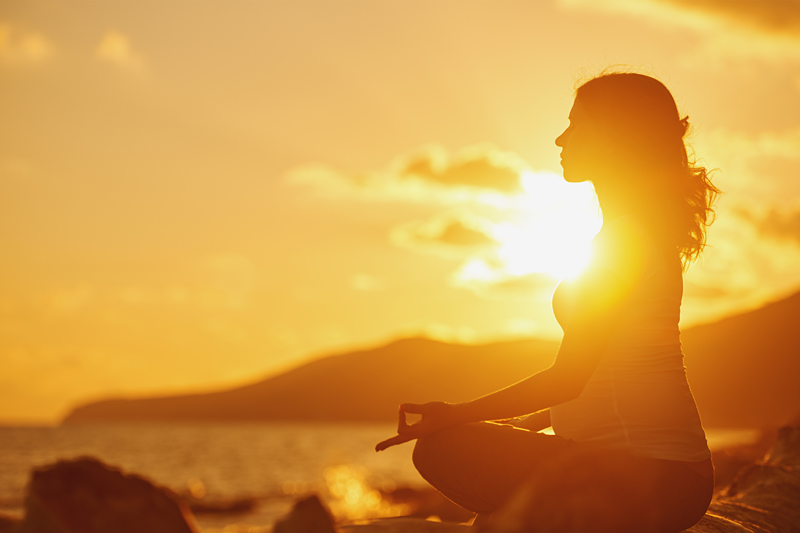 There's no better feeling than when friends and family gather around the table with memories and good conversation. When that ritual is minus someone we love, especially during the holidays, it can feel like that loss is reliving itself, taking on a life all its own. Although we may not have the person we once had physically in front of us, they are in fact still with us and with out a doubt, will often reveal their presence through subtle signs of love.
The most frequent questions I receive, not surprisingly, have to do with wondering whether or not departed friends and family are o.k. and whether or not they're near or far? The answers to both of these questions are almost always a resounding, yes, and a lot closer than you think!
When we lose someone close to us, regardless of circumstance, the transition or journey, isn't designed to sever any of the ties we once had or to punish us for something we shouldn't have said or done. The intricate span of the human soul is much more facetted than this. And, when our time comes, we merely have in front of us a door to the ethereal guild we once left.
Very often, if you've shared the very last moments of a departing person's physical life, they will often speak of people we can't see or of a hazing light in front of them. They can see this aspect of the spirit world, because it is at this point in their physical life they are open to seeing it; everything else aside. It is with this same concept we will see and hear from those who have crossed over.
It isn't uncommon, when our family home is designated for holiday gatherings to find a special place of remembrance for those not physically among us. It could be a place setting at the table, parcels of food left for the animal world or even a room dedicated for anyone who has the desire for a bit of quiet time alone with those they miss most.
Aside from this, when someone wants to subtly make their presence known, it is the smell of a pipe where there is none, the smell of flowers in the middle of winter, the sound of a baby, a chime, song on the radio we know to have significant meaning or plain ol' electrical malfunctions that ceases to keep the two worlds and those we love, apart!
Elleise
Clairvoyance Editor
Eleise.com
You Should Also Read:
Elleise.synthasite.com


Related Articles
Editor's Picks Articles
Top Ten Articles
Previous Features
Site Map





Content copyright © 2023 by Elleise. All rights reserved.
This content was written by Elleise. If you wish to use this content in any manner, you need written permission. Contact Karen Elleise for details.