5 Simple Strategies for a Happier Single Life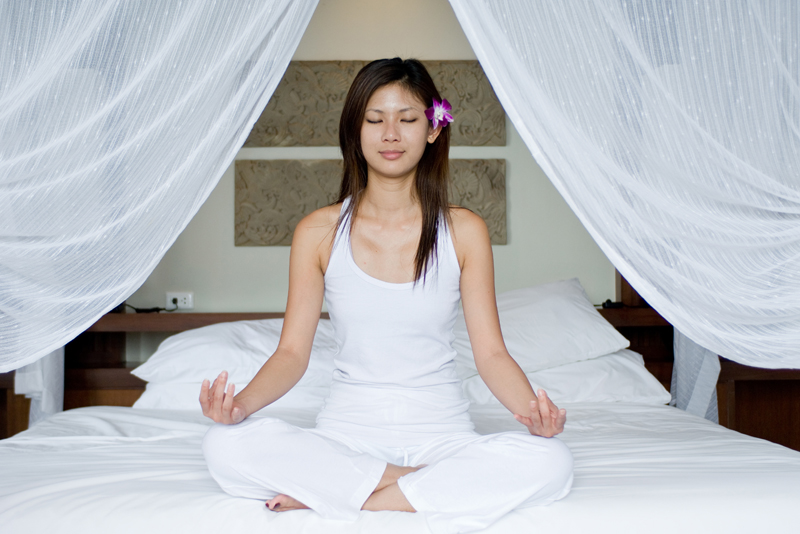 If you had to write down a motto that described your single life philosophy, what would it be? ''Single life is not for the faint hearted?'' ''One day at a time?'' Sometimes, when we are going on with our everyday lives, a wave of unhappiness can come at us out of nowhere and send us into a fit of uncertainty or depression. Yes, unhappiness can creep up on you even while you are busy going on with your life. It can cause you to change your previous motto from '' If I'm unhappy, I can make some positive changes'' to '' What's the point?''

When being single makes you feel lonely and depressed it is time to go through some of the endless possibilities of change that can bring happiness into your life. Knowing the freedom that being single brings can actually be exhilarating and liberating. The fact is, when you are single you do not have to consult any person, other than yourself, when you want to make important decisions that will change your life for the better. Being single gives you this kind of freedom, and with freedom comes personal responsibility.

But it is important to note, that if you take the motto '' If you're unhappy, it's time to make some positive changes'' that you do not make those ''changes'' quickly. By going too fast it may lead to making some decisions that you may later regret. While the first idea that pops into your head may be the simplest, it may not address the root of the issues. Finding the underlying cause of your unhappiness is imperative and sometimes it may take getting some distance from your daily life to get the perspective you need.

5 Simple Strategies to Help Guide You to Greater Happiness:

1. Take a day trip or schedule a weekend spa getaway with the objective being to mull over the things in your life that are not working for you as a single person. Buy a special notebook, something beautiful and personal, and use this book to keep a journal of your thoughts and any decisions you make. Taking a break from your daily life enables you to get a better perspective on your life.

2. Get a pet. If you have the kind of job whose hours make it possible to have a pet, then by all means, get a pet. There is no better way to bring you out of your funk than having a wonderful critter to care for. However, if you simply do not have any extra time to devote to the care of a pet, then find something that can make you feel needed and only requires the time that you have available. This can be houseplants, a small herb garden, or, if you are a computer person, a ''virtual'' pet that you can adopt online.
The important thing to remember is that you must look for changes in your life that will make you less focused on being alone, and more focused on being happy.

3. If you do not like sleeping alone, then treat yourself to a ''snuggle-buddy'' pillow. These are pillows that you can curl your arms and legs around, or you can curl up into them in the same way that you would snuggle into the arms of a partner. Now, I can already hear the gasps of ''is she kidding?'' No, I am not. One of the things I missed the most was snuggling up to a warm body and drifting off to sleep. However, when I made the investment in getting one of these pillows, I found that I slept much better and I rarely thought about the fact that I was sleeping alone. Try it. You may like it.

4. Exercise, exercise, exercise! I cannot emphasize this enough. Even if you can only spare ten minutes a day, do something. Get your body moving. You will feel so much better having done so. Moreover, if you are truly motivated, decide today that you will prepare for a marathon of some sort. Volunteer to walk for a cause, or get a DVD and make a personalized workout plan all your own.

5. Lastly, include in your strategy a game plan to take better care of yourself. This may be the most important choice you make. Being healthy will make you feel happier, and when you feel better, you make better choices in your life. Instead of spending time thinking about what you do not have in your life, take the time to care for your wellbeing. Set up a space in your home or apartment that is devoted entirely to your personal growth and health. Whether you use this space for meditation, or as a place to sit and read books about better nutrition – use a portion of your day, and a section in your home, just for you.

Having a happier single life is really up to you. But, you must decide that you are worth the time and energy it will take to create a personal motto that will motivate you to strive for feeling less lonely and less out of sorts. Decide now to feel more joy and happiness, and it will become a reality.




Related Articles
Editor's Picks Articles
Top Ten Articles
Previous Features
Site Map





Content copyright © 2023 by Christyann Anderson. All rights reserved.
This content was written by Christyann Anderson. If you wish to use this content in any manner, you need written permission. Contact Christyann Anderson for details.