Single Life and Holiday Madness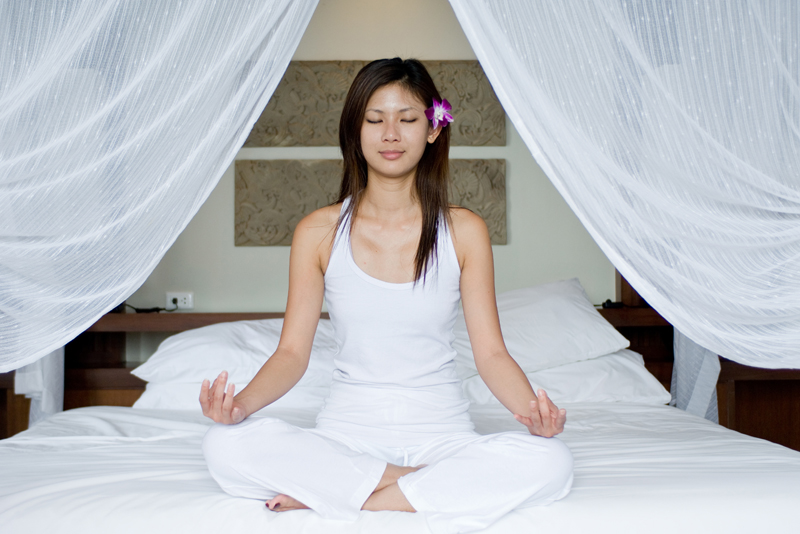 Are you running away from loneliness by socializing too much? Are you working long hours but feel like you are getting nowhere? Or are you perfecting your ''caretaking'' skills by focusing on others' needs while neglecting your own? With the holidays quickly approaching, we need a game plan to thwart becoming overwhelmed by family demands, work, stress, and even our social lives. We may be putting more pressure on ourselves to prove that we are 'Happily Single'' than others are placing on us. If you are beginning to find that you no longer enjoy your leisure time, or need more time to recover from your socializing – then it is time to start a program to detox your ''down time'' and make certain that when the major holidays arrive, you are centered and prepared.

The Signs. . .
You have just received another invitation to a party given by your co-worker. Even though she had never spoken to you before, she took notice of your ''Single and Loving It!'' attitude at work. And now people want to be around you. That great energy is infectious and they want a part of it. But now you find that you have difficulty making time to eat right or get a good night's sleep. Your concentration is beginning to slip and you can't remember the names of all the women at your fifth ''Girls Night Out'' party. Your cat doesn't recognize you when you come home late, bills are pilling up on your desk, and your e-mail box is full. Not to mention, you're just plain tired.

The Solutions. . .
Learn to make peace with silence. Our days and nights are filled with ''noise'' and often we don't recognize how little time we take to just sit quietly and listen to our inner voice. Many of us don't even know what she sounds like. All we hear are the voices of our children, bosses, neighbors, or family members running through our heads. We get so far out of touch with what is truly important to our well-being that we simply keep running until we literally run out of steam. By the time the holidays roll round, we are so exhausted and cranky that we blame our bad moods on outside influences. We are so far off our center that we can't see a way back.

If we take some time to ''detox'' our lives before that first slice of turkey is being shoved onto our plates we can begin to enjoy the time we spend with others and still have time to ''chill out'' and reconnect with our wonderful single selves.

1. Listen to Yourself: If your body is trying to tell you to slow down – Do it! Don't make any excuses to push yourself to an unhealthy limit. If you find you are socializing because you are afraid of being alone with your thoughts. Or worse yet, lonely – don't bury those fears. Look at them and deal with them immediately. If you need to have a friend present to help you, call someone.

2. Positive Thinking: Get a notebook and keep track of how many times you say something negative about yourself or others. Use the book as a journal to write down your thoughts for the day. Writing before you go to bed is a nice way to unwind after a hard working day or stressful day chasing the kids around the house.


3. Meditation & Visualizations: You don't need to block off 30 minutes of your day to meditate or visualize the things you want to have or happen in your life. You can take as little as five minutes to focus on calmness before you go into that meeting or have dinner with your family. Lock yourself in the bathroom and close your eyes for a few minutes. Take several deep breaths and concentrate on serenity. If you make a habit of meditating it can help you get through even the most stressful times. And it costs nothing!

4. Brain Food: The foods we eat affect us mentally and physically. While we all have different food needs, we all can benefit from using food in a positive way to clear our minds, and nourish our bodies. If you smoke, drink coffee, or have an occasional glass of wine, look into ways to find healthier alternatives and slowly increase the number of fruits and vegetables you eat per day. Many of the foods we eat deplete our energy and lessen our chances for a healthy body. They can make us feel sluggish and unable to cope during stressful times. Clearing out our refrigerators of unhealthy foods can be a great step in clearing out our lives of unhealthy habits.


5. Exercises You'll Love: You don't have to become the next fitness guru, or drastically alter your days in order to become fit. You can start with exercises that begin to help you change your sedentary habits. Like doing leg-lifts while sitting at your desk, or using the stairs instead of the elevator is a good start. Drink more water too. Try replacing one of your regular beverages with 8 oz. of water per day to start. Then work your way up to drinking more, if you are not in the habit of drinking at least eight glasses a day. The key is to start – start slow or fast, but just start. When you feel good, you can tackle any situation with confidence and still have energy left over to attend that party…but only if you feel up to it.




Related Articles
Editor's Picks Articles
Top Ten Articles
Previous Features
Site Map





Content copyright © 2023 by Christyann Anderson. All rights reserved.
This content was written by Christyann Anderson. If you wish to use this content in any manner, you need written permission. Contact Christyann Anderson for details.