Rock en Seine in Rain Boots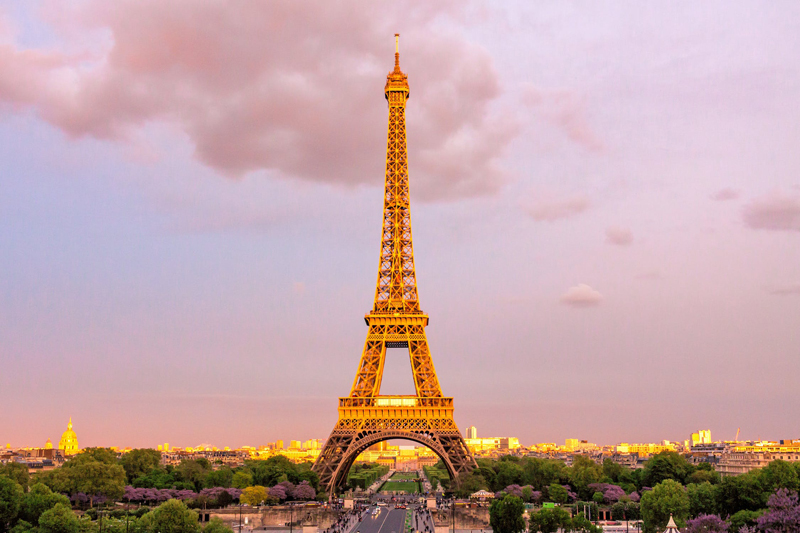 During the summer in France there is a period of repose that stretches through July and August when most take anywhere between two weeks and a month of vacation. A seemingly endless summer closes as August days begin to shorten. With the rentrée back to school and work looming, I begin to count down the final days looking into a glass half empty.
But wait! Stuck to the refrigerator door, a pair of golden tickets ensured that good times were in store yet.
The accumulated weeks of rain beforehand made for muddy parkland in the Domaine de Saint Cloud where the festival was assembled. Dainty ballet flats were enveloped in crusts of mud, while savvy concertgoers marched polka dotted or psychedelic rubber Wellingtons through puddles. Though the umbrella of cloud cover eventually burned off, the fields, once dry, were scarred with footprints.
Wandering the grounds between the three stages I amassed a collection of free cds, earplugs in candy-colored cases, pins, and candies. A makeshift library provided a calm eye inside the storm where books on the subject of music were lent or exchanged in a space of comfortable chairs. Groups gathered, propped on pillows to thumb through titles like 1,001 Albums to Listen to Before you Die.
M.I.A. pranced out in time, costumed in gold lamé leggings, black converse and a Christmas tree-shaped top dressed in orange and gold fringe. Knees working in and out as she rapped, her songs were carried by the pulse of an electronic beat and topped by a bird cry, "Hah."
Bittersweet songs belted by the Shins front man slowed the tempo. "They'll change your life," says Natalie Portman in the film Garden State as she passes her oversized headphones to an acquaintance in the doctor's office waiting room. Their set was quality, a swim in the sea, like their seahorse printed concert t-shirts for sale in the merchandise booth.
Smartly dressed in matching white smoking jackets, the Hives stole the show turning the audience into their congregation. As the front man addressed us with the conviction of an evangelical preacher, he demanded, "Why are you so quiet French people? I have a present for you, this next song," then swung his microphone around by the cord and jumped down into jazz splits.
The first day closed with Arcade Fire's flashing neon Bibles. The band stretched across the stage like a travelling medicine show, members trading time under the spotlight to squeeze accordions, strum strings and sing. The enjoyment of a live show depends on prerequisite listening, acquainting yourself with a band's music before joining the muddle of an audience. As I had not, presented with my favorite of their songs during the debut I didn't have much to motivate me against the night's chill. In hindsight I should have stayed. In attending a concert an impression is etched into memory, a daydream to summon when listening.
The number of attendees multiplied exponentially as the days progressed and Sunday was spent in anticipation of the festival's final act. When Bjork took the stage accompanied by a female brass band dressed as extraterrestrials I would have liked to flutter about but space constraints made it feel like I was dancing in a crowded elevator. She takes beats from listening to volcano eruptions, sometimes sings gutturally like an animal, and occasionally deliveres an empowering message. "Declare independence. Don't let them do that to you. Start your own currency. Make your own stamp. Protect your language. Raise your flag." My heart beat the bass line and the sky erupted into glitter.
The festival was a well-organized, eclectic assortment of music loosely grouped into the genre of rock. Choicely placed, a kiss on the closed envelope of summer, it will become a fixture in future plans.


Related Articles
Editor's Picks Articles
Top Ten Articles
Previous Features
Site Map





Content copyright © 2023 by Melissa Demiguel. All rights reserved.
This content was written by Melissa Demiguel. If you wish to use this content in any manner, you need written permission. Contact Melissa Demiguel for details.