Are You Suffering from Affluenza?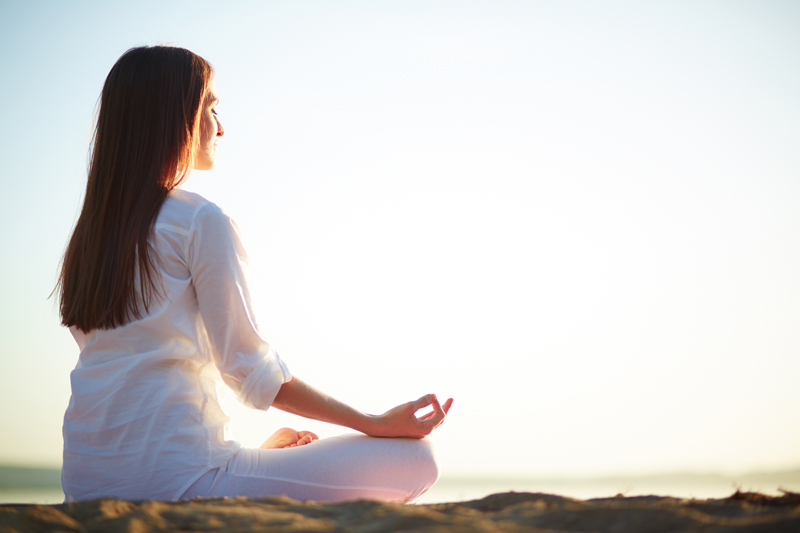 There's an economic crisis going on, yet TV commercials are still whetting children's appetites for more toys and possessions. Whispered about the house is "Credit card debt," or "laid off from work," or "how far will the savings go?" Yet, parents are afraid to have that "talk" with their children about simplifying this holiday season for fear of disappointing them with a more down-to-earth spiritual holiday.
Then there are friends and family on your gift list. Gift giving is real pricey, for we have been keeping up with the Joneses; gifts have become a monetary barometer for love and affection. "How do I love thee? Let me count the ways" "Hmm, Burberry scarf, Coach bag, Tiffany bracelet, yeah, you do love me." Out of desperation, many of you might be telling your friends and family, "All of us have a limit of X dollars..." this year, so no one can spend more than that. However, it seems
highly competitive
to make this announcement to level the
paying
field: No one dare be different. And isn't this still focusing on monetary value, but in reverse?
Here's How to Heal from Affluenza:
Call a family meeting and explain to the children that this year you will be having a special spiritual holiday recreating the history of the good old days. Accentuate the positive. You don't need to dwell on the lack of money; rather focus on being rich in values. (And if their friends receive expensive gifts, explain to your children that fun doesn't have to be expensive; love is freely given. Children long most for their parent's quality time. The stuff they get is typically a substitute for attention.) Create anticipation and fun about making snowflakes out of paper, glittery place settings, inviting friends, singing songs, playing music, holiday baking with everyone responsible for a signature dish – similar to Thanksgiving. Trim the excess to get to the essence. Learn how to play with your children without batteries or electricity. I put socks on my hands to play puppets and the children can't stop laughing. Guess what? I think I'm a hoot too!
Create drama about a joyous holiday. During a blackout we get out the candles and cook what will spoil in the fridge (I have made some creative dishes like blackout pasta with crumbled burgers which the family requested a week later when we had electricity!); there is no TV – only reading, or playing board games by candle light. Many of us walk miles to get home or a safe haven – oh the joy of opening the door! We check with the neighbors to see if they are okay or know something we don't know and schmooze for awhile. "Let's get together more often" we say with an easy smile.
Simplify shopping and gift-wrapping with experiential gifts like a redeemable coupon of the self, "this entitles the bearer to an indoor picnic with me." This way if the recipient doesn't like the gift, he or she doesn't redeem the coupon! This might actually require a more thoughtful, creative gift instead of purchasing a lawn gnome which is received with a "Gee, you shouldn't have." Bonus: no one has to lie to you about how much they loved your gnome and you don't have to stew about why they never display your gnome.
Bottom Line:
You are not responsible for everyone's happiness. The holidays bring light into our lives during the darkest time of the year and this year there have been a lot of low points and darkness. We are reminded to be joyous and reconnect with the self, family, friends and the community. This holiday season express your individuality and rid yourself of emotional programming which keeps you constantly performing and pleasing others to prove that you are worthy. Let go of the guilt which is actually a cover-up for low self-esteem. The goal is to teach your loved ones how to fish, instead of catching, cooking, even cleaning the pan for them in order to feel needed and validated.
Fun should be at the top of your to-do list; now that the holidays have become cheaper and simpler. See the light…
---
For more information on managing your stress and reclaiming your life read my book,
Addicted to Stress: A Woman's 7 Step Program to Reclaim Joy and Spontaneity in Life
. To listen to archived radio shows with guest experts visit
Turn On Your Inner Light Radio Show