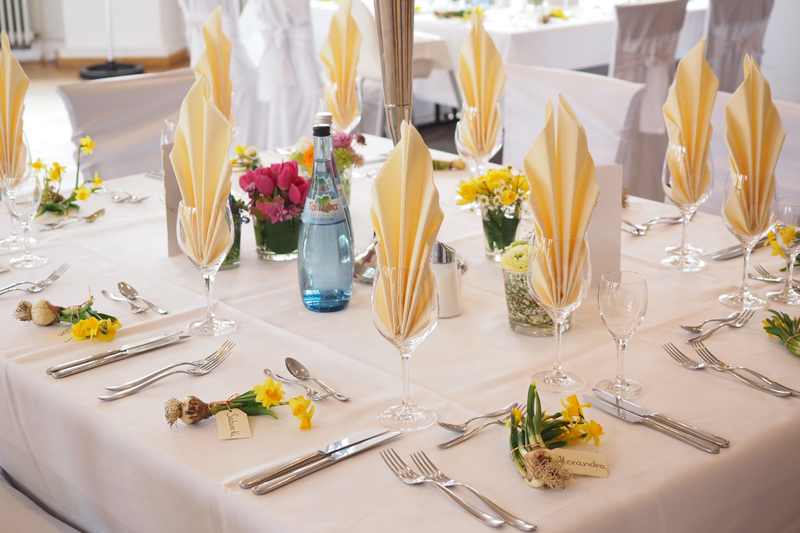 The party season is upon us. For many with children this presents a chance to hang out with grown-ups and enjoy adult conversation. For a few, this presents a challenge as there are some parents who prefer to not hire a baby sitter. Reasons for opting to not leave children alone are varied. Being an etiquette editor I will only address the hurdle some parents face when invited to a soiree.

The questions include:
Stay home again as a baby sitter is not an option?
Go to the party?
Take the children to the party?

Opting to take your children to a holiday party can open up a huge can of worms. First of all consider if there will be any other children there. If you know for a fact that you are the only ones who will be bringing children, stop considering right there and opt either for the baby sitter or staying home. Unless you have a newborn who will is not mobile and in a carrier AND will be quiet and asleep, the adults who did pay for a sitter and are wanting to enjoy a child-free evening are going to resent your decision immediately.

If it's possible there might be children there, you are still not in the clear. If the hosts have school age children and you have a busy toddler who requires lots of attention, it still may not be a good idea to bring your young one. Unless you are bound and determined to give all of your attention to you little one in order to assure your host that the ornaments on their tree are not going to be pulled off, opt out. Also, if guests are going to be drinking and dancing, a little one running under foot is going to present other challenges.

Of course if this is a family gathering or if the invite says to bring the family, this article does not apply. If, however, the invite specifically invites you and your spouse and omits your children, take it that your children are not invited.

If you are in doubt, ask the host or a mutual contact that has children. Unless the host responds by saying, "Absolutely!! And please bring them", take it as a no and keep the children home.

Bottom line is if you bring the children to an adult party, odds are you won't enjoy yourself as you'll be attending to them. You'll also be making your host and the people around you uncomfortable. Plus, your children aren't going to have fun either. So you need to ask yourself just why you would opt to bring your children in the first place.

As always, stop and consider your reasons. Ask what the host would consider. Listen to their answer. Finally, determine if your decision will enhance the party or take away from it.




Related Articles
Editor's Picks Articles
Top Ten Articles
Previous Features
Site Map





Content copyright © 2022 by Lisa Plancich. All rights reserved.
This content was written by Lisa Plancich. If you wish to use this content in any manner, you need written permission. Contact Lisa Plancich for details.