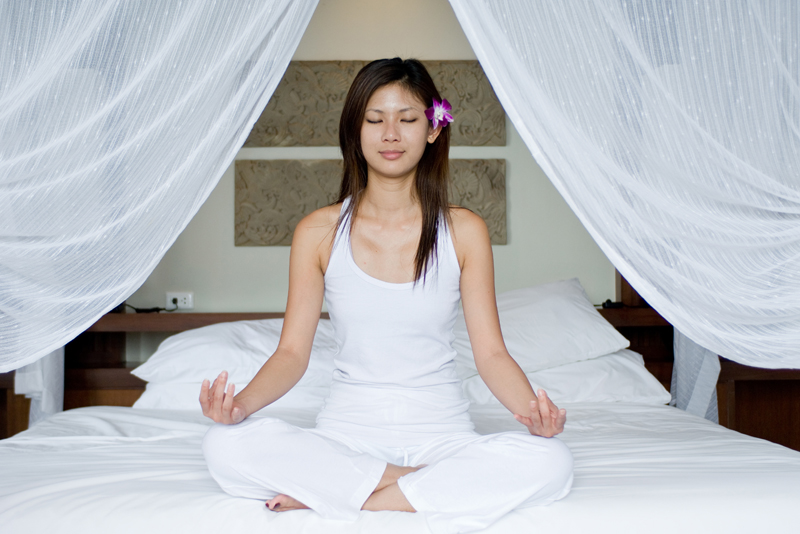 Last year I made a promise to myself that I would take better care of myself. This was the same promise I made the previous year, and the year before that. However, it seems that by the time the end of the year rolled around; I just didn't log in enough ''me time'' hours. Time to pamper myself was always given last priority to other pressing matters.

There were family members who needed help, or friends who needed some extra time. Perhaps for many others there were issues far more urgent like keeping or looking for a job; keeping your home from going into foreclosure, or staving off an eviction from your apartment? All of these things would certainly make taking care of yourself a lesser precedence on your list of ''resolutions'' for the New Year. Well, that's what I thought too until it hit me – since when is taking time out for oneself and ones' wellbeing not a priority? While it is a good thing to help others when they are in need, it is imperative that we take care of ourselves too.

Now is the time for real change. This is a time to make new resolutions and renew your pledge to put yourself at the top of your list. It doesn't matter what challenges you have in your life, you must take time to care for yourself, or you will be of no use to anyone else.

Let's look at some of the more difficult challenges that you may be facing; for example, you may be a single mother; a caregiver to an elderly parent; a recently divorced, newly single mature woman. Many women (and men, too) will find numerous excuses as to why they should not put themselves at the top of their priority lists. It doesn't matter what your challenge may be, you are still important.

You must make a change in your attitude about your own importance, but first you must realize that doing so does not mean that you are putting others aside. On the contrary, when you feel good about yourself, and your sense of self worth grows, you are better able to care for those around you. Knowing that you are worthy of the time and energy you give others will make you a more confident, and happier person. So here are a few very simple things to add to the coming year's list of priorities:

1. Spend at least five minutes per day on just YOU. Whether it be just sitting alone in a room with the door closed to the rest of the world, do it. Do some deep breathing exercises, stretching, or a quick yoga position designed to relax your mind and body - If you have more time to commit, good, but, if five minutes are all you have take full advantage of each minute and pamper yourself.
2. Look at yourself in the mirror every single day and say these words, ''I love you. You are a good person, and you deserve to have a good day.'' No matter how silly or corny this may seem, make the commitment to do this exercise every day, no excuses. Make this a habit, like brushing your teeth or combing your hair, and eventually you will begin to say these things to yourself automatically. You will find that you have less negative mind ''chatter'' the more you practice your positive affirmation of self-love.
3. Get out and meet new people. Even if you are caring for an elderly parent. If your parent is healthy enough to get out, go to senior's events together, or start a support group for other caregivers. You can create an environment to share stories, share information, or just get together for a break from your routines. Use your imagination or get some suggestions from a seniors' facility as to different kinds of events you can attend or create at home.

The end of the year is always a great time of renewal. No matter what your resolutions will be for the coming year, make time for yourself and have fun doing so. Have a happy, healthy, and prosperous New Year 2009!









Related Articles
Editor's Picks Articles
Top Ten Articles
Previous Features
Site Map





Content copyright © 2023 by Christyann Anderson. All rights reserved.
This content was written by Christyann Anderson. If you wish to use this content in any manner, you need written permission. Contact Christyann Anderson for details.