Dressing for A Company Party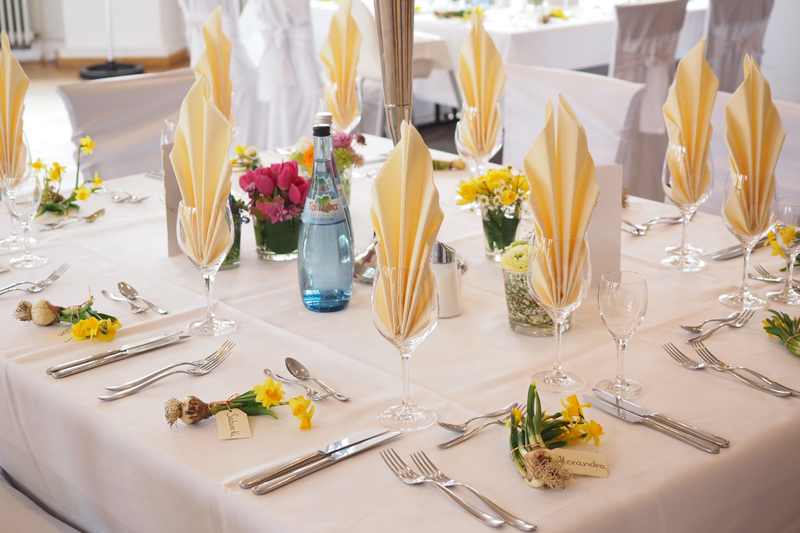 Thanksgiving, Christmas, Hanukah, New Years. There are many reasons to throw a party and the Holidays in general is when we all get that opportunity to attend one relatively large soiree. A typical get together when winter is upon us is the Company Party. Lots of times it's to celebrate all things Holiday. Often a company will utilize this opportunity to highlight their achievements and proclaim goals for the upcoming New Year.

Regardless of the reason, you have the opportunity to see your co-workers and boss and other employees you may not know outside of the office environment. It's a great chance to see people you see often with their spouse or significant other. You get to have a sip and a nibble on the company's dime, which is always a nice perk. And you will have the opportunity to finally wear that great outfit you've been dying for a chance wear somewhere.

Before you exit your home all dolled up, there are a few items to consider when dressing before you attend this company event. After all, this is an opportunity to look great and talk about stuff not related to business. You want to make sure the impression you give outside the work environment is positive and complimentary of your personality. This may be the only chance you actually get to meet the President or CEO of the company. When considering these things, you still need to keep in mind that, although you are out of the office, this is still business.

For that reason, consider the outfit you have picked out. Is it suggestive? Is it a step above casual or business attire? Do you want an inebriated executive to think you are being suggestive? What do you hope to accomplish at this company party? What you wear is going to say all these things whether you want it to or not.

As for your apparel, if you believe it sends the message you want, the next thing you need to do is see if it survives what I have dubbed "The Sit Test". When you are sitting down to eat the nibbles the company is providing does your dress –or top or scarf, etc. – stay where it is supposed to. When you pick up a fork and lean ever-so-slightly-forward, does your outfit fall open? Do your shoulders stay there or do they slip down to your elbows? These are questions you will want answered prior to arriving at the party.

The other item of concern is "The Reach Test". When you are at the buffet or reaching for a glass of champagne resting on a passing tray, are you able to reach, grasp and bring it back with your entire outfit still intact? What about your sleeves? Do they graze the canapés when you pick up just one? Again, these are items to consider when deciding what to wear to that company party.

Of course the hoped-for result is that you enjoy yourself and those around you enjoy your company. If your apparel choice inhibits this because the person next to you thinks you are being suggestive, you most likely won't enjoy the party. If your outfit does not survive sitting and eating, you'll either go faint from hunger when you opt out or you'll be remembered as the more revealing worker of the bunch. Finally, if your sleeve falls into the punch or your shoes pinch and you opt to go barefoot, the message you send may not be the one you intended.

Here's hoping you enjoy your evening and your coworkers and others recall with enthusiasm how fantastic you looked and how amazing you made the evening.



Related Articles
Editor's Picks Articles
Top Ten Articles
Previous Features
Site Map





Content copyright © 2023 by Lisa Plancich. All rights reserved.
This content was written by Lisa Plancich. If you wish to use this content in any manner, you need written permission. Contact Lisa Plancich for details.