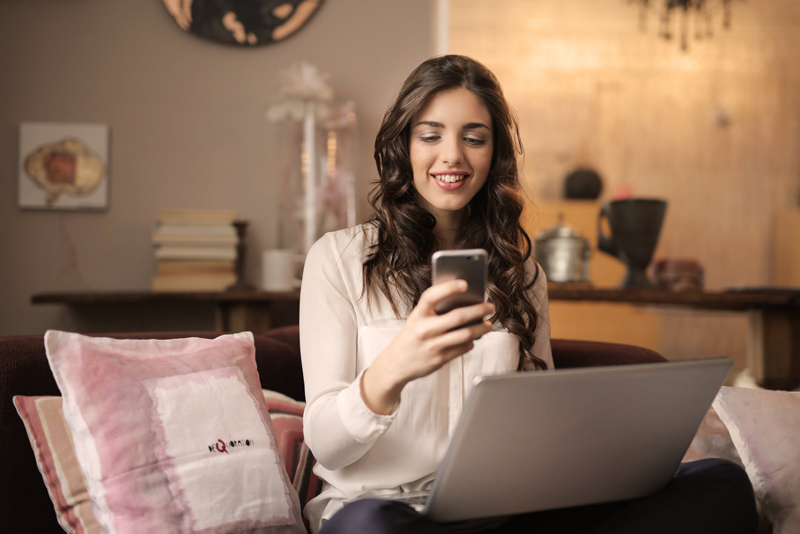 What is Spam and why should you be concerned with it? How does spam affect your business and marketing techniques? These are the questions we will be answering here under the subject of "Avoiding Spam."

According to Wikipedia online encyclopedia the definition of spam is "the use of electronic messaging systems to send unsolicited bulk messages indiscriminately." Email is the most recognized and widely used media for spam. Just check your spam folder the next time you check your email.

If you have had the same email for any length of time, more than likely you have received various spam advertisements emails from advertisers. However there are some great scammers getting in on the spamming concept also. For instance, I received an email recently stating that my paypal account had been suspended. It said that once I updated my personal information they would reinstate my account.

So, I logged into my account, which I had no problem doing. Luckily paypal has a special spam filter just for these types of emails to help determine if it is really spam or that someone is phising for your personal information. So, I forwarded the email to them and they responded back letting me know that it was a spoof email. They were attempting to gain access to my financial account.

This was not the first time I had received such an email, but it was the first time I took action against it. It takes a concerted effort to protect yourself and in some case others against the damages spam can cause.

Another example and some of you may be familiar with this one is Facebook. Recently, Facebook has had a major problem with fake and false profiles. These spammers actually make a whole new profile under the unsuspecting person's name using a different email address. Some how they gain access to the person's photos and friends information as well.

Now, because you are only allowed one Facebook profile you would think it would be difficult for someone to duplicate the process. But it has happened, is happening and will continue to happen again and again.

These are just a couple of examples of how easy it is for spammers to spam online. Spammers harvest a list of bulk emails and by automation, deliver them to the inboxes on that list. In some instances it is called "lead generation."

Spam is a broad subject to be discussed and when it comes to ezines and newsletters it is important to understand the do's and don'ts of email marketing. Newsletters and ezines are usually delivered by email through a subscribers list making it vulnerable to being spam for others.

When doing newsletters and ezines it is also important to understand the options you have for protecting yourself and your subscribers from spam. If you do publish an ezine or newsletter, it becomes your responsibility to be on guard for the details that could possibly cause your newsletters and ezines to be flagged as spam.

So, I hope you will visit often as there will be more information on the different aspects of spam and how to protect your subscribers and your newsletters or ezines against it. Avoiding spam is definitely a detailed process and the more you know about it the more you will be able to avoid it in your own newsletters or ezines.

I encourage you to sign-up for the Ezines and Newsletters site newsletter so that you can be updated when new content is posted on the site. We also have a community forum where you can ask questions and engage in conversation about ezines and newsletters. If you have any personal questions or comments please do not hesitate to send me an email.

Grace Dooley, Editor
Ezines and Newsletters Site


Related Articles
Editor's Picks Articles
Top Ten Articles
Previous Features
Site Map



Follow @EzinesEditor
Tweet





Content copyright © 2023 by Grace D. Dooley. All rights reserved.
This content was written by Grace D. Dooley. If you wish to use this content in any manner, you need written permission. Contact Grace D. Dooley for details.