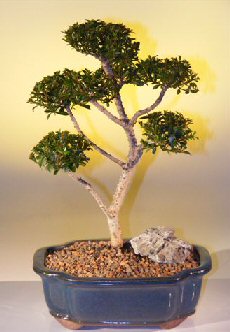 The best part about a New Year is we get to make a choice to go to a new place, to do things differently. Itís true you can make a choice at anytime to go to a new place, however, the New Year is a natural marker, a natural turning point. There are many resolutions made based on a need or a desire to get to a different place, to lose weight, to start a new project to mend a relationship or get organized. These are things that we all may want but donít know how to get there. A lack of knowledge keeps us stuck. What is your work area like? Is it a place where you love to go to work and does it make you feel productive? If not itís time to get organized and there are many tools to help you get started (see the resource link at the end of this article).
First, think about what you really want or need. Do you like your work space? Is it comfortable? Does your office furniture fit your body? If not change it so that it does. You spend many hours working and you should be comfortable without back pain or knee pain from an unsupportive chair or lack of a foot rest.
Second, take an honest look around at your organizing system or notice if you are lacking one. Many times you are so familiar with your space that you donít notice the boxes or the clutter and you have learned to live with them. Spend a few minutes and really look at what you have around you and make an assessment of what you need and what needs to be discarded or packed away for long term storage.
Third, get the tools you need to get organized. File boxes are inexpensive and can be found at any office store. If you are storing paper or items that need more protection, get the clear plastic file boxes and make sure to get labels. The clear boxes work well because you can easily see what is in them and this helps to prevent putting things into boxes and forgetting about what you have. The saying ďout of sight out of mindĒ is often true when putting things in storage.
Fourth, get help. If itís too overwhelming or you donít have time to overhaul your space, find a professional who can help you. By hiring a professional you will know that the job will get done in a timely and orderly fashion. Professional organizers are fast and itís their job to quickly make an assessment of your needs and to help you get your work space settled.
Once all of the things that you donít want are out of your space, add things that inspire you such as artwork, plants, lighting even inspirational quotesÖthat you write yourself. Establishing peace in your space will help you become as productive as possible and to create balance. You spend much of your life in your work space and in your home. Put forth the effort to make these places an enriching as possible. Move into a new season of organizational clarity and balance in your home and work life. You are worth it.