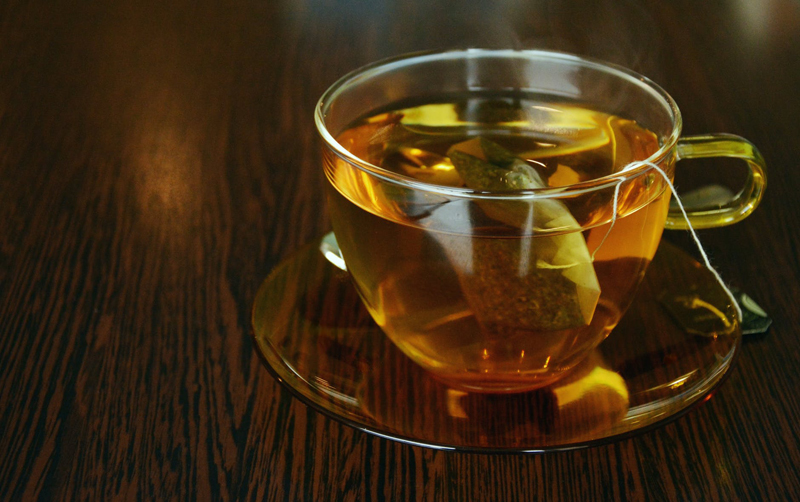 Tea Takes Care

Fight stress by enjoying and discovering yourself! Infusing tea and relaxation methods together to enhance your life and create stress- busting comfort and relaxation.

For fun and perhaps insight, keep a journal next to your bed and as soon as you wake, jot down what you dreamt. Your dream journal could provide you with great insights into your personality and may even be a way to convey ideas to others when you review them later. Also, by having a journal next to your bed, you could even write a passage before bed; when sometimes we think as we fall asleep and our mind is racing. Jot down what you are thinking and it may bring you to a place of relaxation thus, helping stress as well.

When you are finally up for the morning, engage your senses when you make your breakfast. Start with taking your time to make your tea. By deliberately taking slow movements to make your tea; as you pour your boiling water over the top of the tea, drink in the aroma. Breath deeply, inhaling in through your nose and out through your mouth. Just simply relaxing! Giving yourself time to take time before leaving for the quick-paced commute to your employment.

Close your eyes for one whole minute! Listen to the quiet, or perhaps what is outside your window if it is open; a short version of meditation. Finish making your tea. And if you can, do a visualization technique. As you sit at your counter or kitchen table, plan your day in your mind; using all of the detail that you can imagine. Visualize what you will wear, and how you will commute. This will help you slow down and relax. Relaxation will reduce your stress and calm your blood pressure. It is also good for those who will be around you too. Your family, your friends, and your coworkers will get a better you! And if you infuse tea with these methods you will boost your immune system.

In the winter time or when it is just inclimate weather, we stay inside our homes. We generally do not get enough sunshine or fresh air. This promotes sadness. Some psychologists can say that many people do get SAD. That's and acronym for Seasonal Affective Disorder or the "winter blues". Some statistics say as many as 70-80% are women with this disorder. Many psychologists will prescribe the use of a bright light box. But just getting outside, even in overcast skies can provide as much light as a lightbox. So even if you don't want to take a long walk, just get the dog and walk around you house, or walk a small way down a path or just sidewalk in front of house. You will feel invigorated!

Using tea such as Licorice tea can help support your adrenal function. Making sadness disappear. How about attacking your diet with a small self-detox diet? Fill your day's meals with plenty of fruits and vegetables. Eat plenty of fish and brown rice, avoiding prepared foods and those that are high in salt. Avoid refined sugars, animal fats, and of course alcohol and tobacco products. Adding in herbal teas such as ginger, peppermint, chamomile, and fennel teas help to calm the digestive tract, and stomach.

And finally, getting enough rest. Sleep, how much do I need? Well, according to the National Sleep Foundation, there is no actual number of hours that people need. Because people are different, so will be their needs. So sleep is as individual as you are. But most adults readily understand that sleep aids in your next days function. If you know that you function on seven hours of sleep, then get it! Feeling groggy and less alert due to sleep loss, only leads to irritability and will inhibit productivity, and finally lack of sleep can lead to a number of medical conditions. You can induce sleep by drinking chamomile tea. Have a mug before bed. This aromatic tea in the sunflower family has a host of health benefits. Some of them are: induces sleep, anti-inflammatory properties, helps ease menstrual pain, and has properties to ward off the common cold. This is good to know because January and February are considered cold/flu season.

So use these ideas to promote less stress and promote your comfort. Taking care of yourself will bring out the best you!

* It is important that when introducing any herb or herbal tea product, please consult your doctor. This is very important as herbs can interact with many illness and prescription drugs. And of course if you are pregnant or breastfeeding please consult your doctor.

Happy relaxation! Enjoy your cup of tea; relaxation in a cup!



Related Articles
Editor's Picks Articles
Top Ten Articles
Previous Features
Site Map





Content copyright © 2022 by Mary Caliendo. All rights reserved.
This content was written by Mary Caliendo. If you wish to use this content in any manner, you need written permission. Contact Mary Caliendo for details.