January is National Hot Tea Month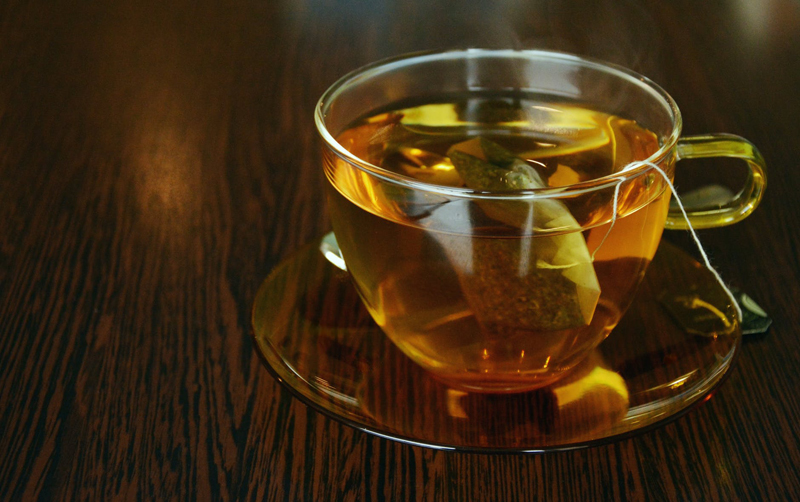 January National Hot Tea Month


January has been deemed National Hot Tea Month. It is the dead of winter and a lot of people you know have a cold or the flu. But you don't, why?

Because you are a tea drinker you have a bit more defense on your side. Yes, according to the CDC (Centers for Disease Control), flu season reaches its peak in January in the United States, although flu season sometimes will vary from time to time. The CDC does recommend that everyone receive a flu vaccine to be completely guarded against the flu.

Tea, however, has been studied extensively. For example, CBS News and The National Academy of Sciences performed studies that proved that tea can boost the body's defenses against infection. The components that are in tea "prime" the immune system to attack the invading bacterium, viruses, and even some fungi. In other testing, using human subjects, the blood cells from the tea drinkers in the study, responded five times faster to germs than did the coffee drinkers in the study. And according to Brigham Young Women's Hospital and Harvard Medical School that did that study, recommend that drinking five cups of tea per day boosted the disease defenses of the body.

The compound L-Theanine was isolated from ordinary black tea. So here is your quick bio/chemistry lesson:

L-theanine is broken down in the human body. It is broken down in the Liver. Once broken down it becomes ethylamine. Ethylamine is a molecule that "wakes" up the gamma delta T-cells. And gamma delta T-cells are known to be the first line of defense for the human body. So armed with scientific facts and many medical studies done over many years prove that an awakened gamma delta T-cell will block many forms of bacteria, viral, fungal, and even parasitic infection.

Beside tea, the CDC says any person can help to arm themselves with practicing good health habits and thus, avoiding the flu. These things we can do are not things we don't already know, it's just that we all need to be reminded from time to time. So here are just a couple of quick things that the CDC recommends you and your family do.

1. Avoid contact with those that are sick. (Also when you are sick do not expose others)
2. Stay home when you are sick. (You can't get better, if you are out and about)
3. Cover your mouth and your nose when sneezing or coughing.
4. Wash your hands! (Keeping your hands clean is very effective in fighting the flu)
5. Don't touch your eyes, nose, or mouth. (You can easily get mucous on them or in them)
6. Rest! (Get plenty of sleep on a regular basis), de-stress yourself, remain as active as you can, and finally eat good nutritious foods and have plenty of fluids.

With these six recommendations and armed with the great antioxidant powers of tea, you can boost your immune system. So don't forget to eat your apple a day; and don't forget to drink your five cups (recommended) of tea each day and it may keep your doctor away! Celebrate January Hot Tea month.



Related Articles
Editor's Picks Articles
Top Ten Articles
Previous Features
Site Map





Content copyright © 2022 by Mary Caliendo. All rights reserved.
This content was written by Mary Caliendo. If you wish to use this content in any manner, you need written permission. Contact Mary Caliendo for details.