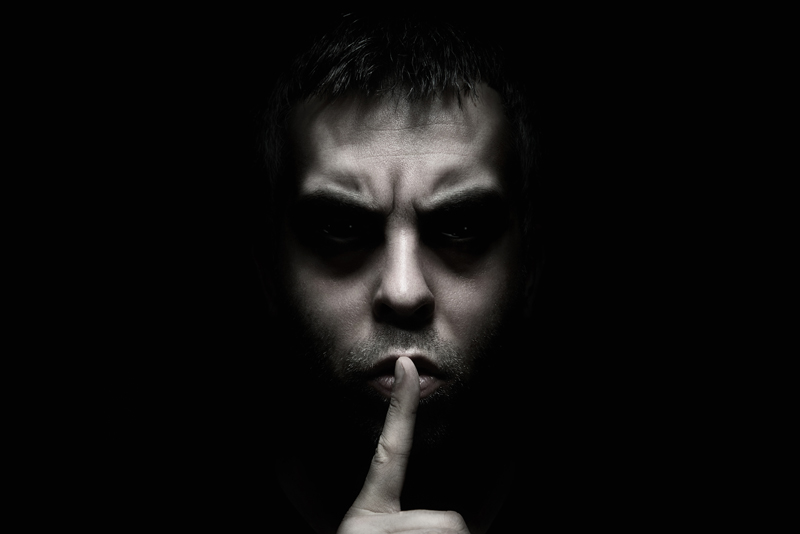 Many vampire fans have by now come to accept the ironically humanistic qualities of the blood-sucking creature of the night. From Anne Rice's reflective Louie de Pointe du Lac in Interview with the Vampire to the gentlemanly Bill Compton in the Sookie Stackhouse book series (now an adapted HBO series by acclaimed writer Alan Ball), the vampire has become sensitive and conscientious to the human conditions and to their own immortality. We're used to vampires who are both deadly and benign, the types of characters that we actually want sucking our blood.

Apparently David Wellington never got the memo.

In his vampire novel, Vampire Zero: A Gruesome Vampire Tale, Pittsburgh native David Wellington goes back to the fiendish roots of the vampire, and reminds us why we were really frightened of them in the first place. In his other novels, 13 Bullets and 99 Coffins, we were introduced to the craziness of the intense underground vampire scene in Pennsylvania (who knew?). U.S. Special Deputy Marshall Jameson Arkeley has cornered the vampire-hunting market. Working closely with Pennsylvania state police (aka, Troopers), yet having federal jurisdiction, he has put his own personal life on hold as he battles endless and ancient supernatural human carnivores. Laura Caxton, a Trooper who has been assigned to assist Arkeley in his quest of vamp genocide, works closely with him and learns to battle at his side against the undeads of the Appalachians. Until, that is, a fateful night in Gettysburg leaves Arkeley no choice but to destroy his human self and accept the vampiric curse in order to save countless lives, including his pupil's.

Arkeley's original intention is to turn himself immediately over to Caxton for self-disposal upon his transformation, but the plan goes awry when Arkeley disappears. Over the course of the newest novel, Vampire Zero: A Gruesome Vampire Tale, Laura must track and destroy her former mentor before he begins forging a legion of terrifying vampires. The catch? Even as he loses his humanity, he retains knowledge of all of the old tricks of one of the greatest and legendary vampire hunters of the modern age: himself.

Refreshingly, Wellington's vampires are monstrosities to be feared. Regardless of an individual's intentions or sense of human good, Wellington emphasizes through Laura's point of view that a transformation to vampire quickly erases the humanity of the individual. All of Wellington's vampires (save for the truly ancient) have rows of sharp teeth, piercing red eyes, pale skin, and a keen sense of brutality and torment. Eventually, all vampires succumb to the needs of decorating their lairs with human bones, playing games with their prey, and generally wreaking havoc and fear among mortals everywhere. Nor are they the vampires with the weaknesses of old; their nearly steel sternums can split wooden stakes into pulp, and these monsters would use garlic to make a broth out of you. Sunlight damage, of course, still applies.

Laura is a strong and independent woman throughtout Wellington's novel. Much more knowledgeable than her first two novel appearances, she is the only one capable of tracking down and destroying her former teacher. A flawed heroine, she follows in the footsteps of what Arkeley once was as a human, and generally ignores personal need, relationships, and rules that would hinder her progress of wiping vampires off the face of the world.

Begs the question: a little social monster in Laura, too?

Another interesting theme is in using suicide as a gateway to true evil. The passing of the curse is a supernatural thing in Wellington's story, and it sometimes seems as if the absolute fiendishness of the vampire is contradicted by the playfulness of them. Unresolved questions about the ancient vampire known as Justinia Malvern will undoubtedly be dealt with in Wellington's fourth novel in this series, 23 Hours: A Vengeful Vampire Tale, due in June of this year. I'm guessing the vengeful vampire won't be Dracula.

The pace of Wellington's newest work is hectic and fun. Just when the reader gets a breath of fresh air, Wellington has a way of punching the gut and taking it away again. While some of the turns are arguably predictable, Wellington takes us around each curve at such a breakneck speed that we have no choice but to lose our stomachs a little, even if we can see what's coming a mile down the road.




Related Articles
Editor's Picks Articles
Top Ten Articles
Previous Features
Site Map





Content copyright © 2022 by Justin D. Davis. All rights reserved.
This content was written by Justin D. Davis. If you wish to use this content in any manner, you need written permission. Contact Justin D. Davis for details.