Heathful Party Ideas for the Big Game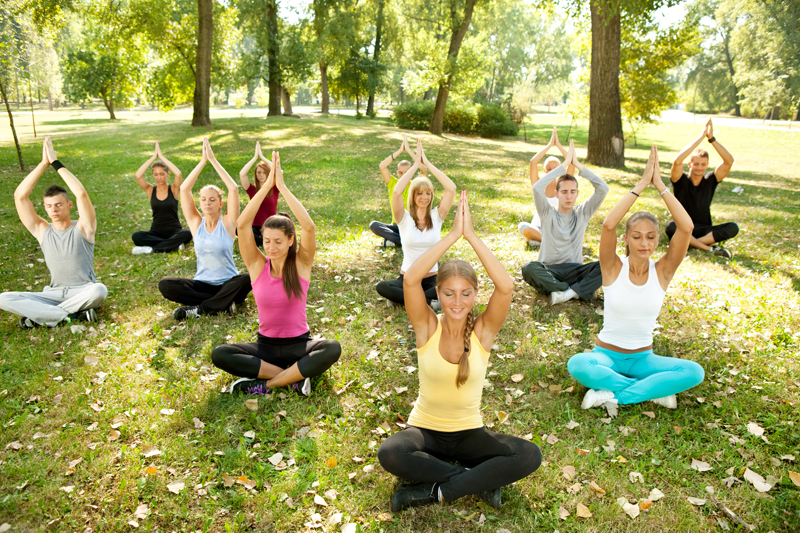 Healthy Food for the Big Game


The Big Game is finally here. That Super Sunday when all the United States seems to shut down and turn on the tube to watch football, commercials and a halftime show waiting for the next wardrobe malfunction.

So what's a diabetic to do? When all the gooey, fatty, sweet and yummy stuff comes out for the day? Really what is the big party for but to eat all day, catch up with old friends and occasionally watch the game.

Here are a few helpful suggestions to make the party fun and healthy and keep your blood sugar even.

Vegetable trays: These can be found at any supermarket in various sizes. With or without dip these will satisfy your crunchy cravings.

Fruit bowls: Also at your neighborhood supermarket. Add a yogurt dip and your sweet tooth will be good.

Pita chips: Looking for chips with a difference? Pita is good with hummus for that added bit of protein.

Meat and Cheese tray: Forgo the usual meat, cracker and cheese tray. Wrap cheese inside the meat for your protein fix. Try different type of cheeses go from mild to hot.

For half time snacking: quesadillas using low carb tortillas and unusual salsas. Try mango, corn, black bean anything but ordinary to wake up those taste buds.

Instead of the usual wings, be sure to try teriyaki or bar-b-que or something different. Be sure to bake them in the oven for a healthier treat.

Love your guacamole? Try adding your favorite salsa and find the baked chips in the market or make your own. Try making your own without all the added sodium, tasty and healthy.

After the game, grill up some turkey burgers, low carb buns and lots and lots of veggies. Better yet, wrap them in lettuce and put out a condiment tray. Load with pickles, onions, lettuce, low fat mayo, mustard and low carb ketchup.

Try this salad to go with your burgers:

Marinated Vegetable Salad - 6g Carbs, 1g Fiber


Serving this salad combo at room temperature helps the
full flavor of the veggies come through.

Servings: 6
Contains Nuts
Vegetarian
Diabetes-Friendly
Prep Time: 20 min
Rest Time: 30 min
Total Time: 20 min

2 medium tomatoes OR 4 plum tomatoes
1 medium green bell pepper
1 medium red pepper
1 small zucchini, thinly sliced
1/4 cup red onion
2 Tbsp parsley
1 teaspoon red pepper flakes
2 Tbsp balsamic vinegar
2 Tbsp water
1 Tbsp fresh thyme OR 1 tsp dried thyme
1 clove garlic, minced
Pine nuts

1. Cut tomatoes into wedges. Cut sweet peppers into small
squares. In a medium bowl, combine tomatoes, sweet peppers,
zucchini, red onion, and parsley then set aside.

2. For dressing, in a screw-top jar, combine oil, vinegar, flakes,
the water, thyme or basil, and garlic. Cover; shake well.
Pour over vegetable mixture. Toss lightly to coat.

3. Let mixture stand at room temperature for 30 to 60 minutes,
stirring occasionally. (Or cover and chill for 4 to 24 hours,
stirring once or twice. Let stand at room temperature about
30 minutes before serving.) If desired, garnish with pine
nuts. Serve with a slotted spoon.

Servings: 6
Nutrition per Serving:
65 Calories, 1g Saturated Fat, 7mg Sodium, 5g Total Fat,
6g Carbs, 1g Dietary Fiber, 0mg Cholesterol, 1g Protein

1/2 Carb Choice

Remember to have a good time and toss the football around in the backyard or even a nerf one in the house to get your blood going.

Remember don't guess, TEST!!!










Related Articles
Editor's Picks Articles
Top Ten Articles
Previous Features
Site Map





Content copyright © 2019 by Cindy Kimura. All rights reserved.
This content was written by Cindy Kimura. If you wish to use this content in any manner, you need written permission. Contact Cindy Kimura for details.