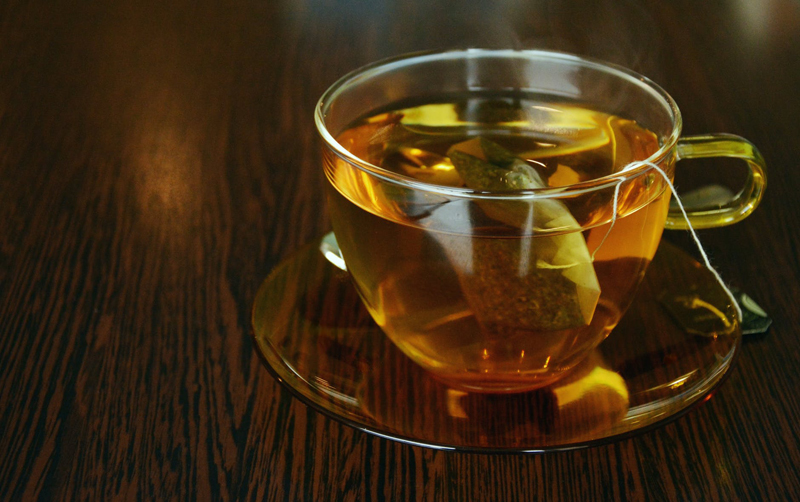 The Beauty of Tea

In this tough economy, you do not have to break the bank to have a spa treatment. You can get a spa treatment right in your home. All you need is your box of tea.

Here are a few ideas for treatments that are not expensive and they are very effective!

By making this "brew", this recipe can then be used in many numerous ways.

The "brew" recipe:
Brew ½ cup of either loose black tea, or loose green tea in one quart of water. Let steep for about ten minutes. Then strain this brew to remove the tea leaves, and then set aside. Cool until it is at room temperature and then refrigerate. (one should not put boiling hot liquids or other foods into the refrigerator, this can cause other foods in the refrigerator to begin to spoil) You can then keep your beauty "brew" in the refrigerator for ten days.

For facial beauty:

Do you suffer from puffy or just weary eyes?

Take out your "brew" and soak cotton balls or beauty pads in your cold brew. Place the cotton balls or beauty pads on your eyes. Rest gently then for about ten minutes. This treatment will leave your eyes feeling refreshed and less puffy.

For mild sunburn:

(Remember that if you have blisters or very bad sunburn, it is best to consult your doctors' advice)
Simply take a folded cotton cloth (wash cloth) or beauty gauze, soak in your cold "brew". Apply the cloth to the sunburned area. Leave this on for approximately fifteen minutes or until the affected area has cooled down. This application treatment can be used up to four times in a twenty four hour period.

For very tired feet:

Simply place feet into a foot bath bucket and pour cold "brew" over feet to cover and soak. Soak feet for about fifteen minutes. Then rinse feet. Your feet will feel refreshed.

Here are some ideas for beauty treatments without the use of loose tea. In case you only drink tea in tea bags and don't consume loose teas, you can still have beauty treatments with bagged tea.

So go ahead and make your cup of black tea or green tea. Once you are done with your tea bags, do not discard them. Set them in your tea caddy to cool. Put them into your refrigerator until they become cold. When they are cold to your liking simply place them on your eyes! Keep them applied for ten minutes for ultimate soothing relief.
Make a home facial scrub:

(This home remedy is not recommended for sensitive skin.) If you have normal-to-combination skin type this is a great scrub for you.

Using fine ground cornmeal and chamomile tea you can form a scrub. Take one teaspoon of the fine cornmeal and mix with cooled chamomile tea. (you can use a chamomile tea bag that is used it will be moist from your cup of tea) this will provide liquid for your mixture. If using dry mix with droplets of water. Once mixed simply apply to skin and let dry. When it feels tight, gently rub off and then rinse your face.

And an exfoliating scrub paste can be made by mixing chamomile tea and powdered milk. Mix together in equal parts with a bit of water to form a paste. This then can be rubbed on skin and let dry. When dry rub off and then wash face as usual.

Using these few home remedies will help you look and feel refreshed and you won't stress out because these ideas won't break the bank



Related Articles
Editor's Picks Articles
Top Ten Articles
Previous Features
Site Map





Content copyright © 2022 by Mary Caliendo. All rights reserved.
This content was written by Mary Caliendo. If you wish to use this content in any manner, you need written permission. Contact Mary Caliendo for details.