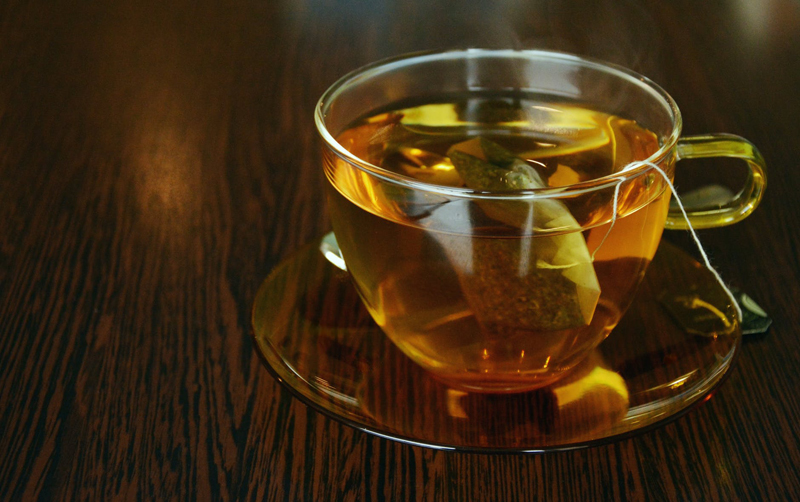 Tea to Our Health!

It is often studied and is known that the foods and drinks we consume link us to our health.

There is much evidence that scientists and doctors have found that our foods and drinks also contain healing properties as well. And doctors and scientists both agree that having good eating habits will give us all the best chance at having good health.

Long ago foods and spices were the medicines of the day. The Chinese, Japanese, Romans, and Egyptians have some of the oldest remedies known to man. In fact most nationalities have some types of medicinal foods that may have been passed down from generation to generation.

To continue to maintain our optimal health, we should all be eating a well balanced diet. By following the food pyramid, which has been endorsed as the standard, it will enable us to refuel our bodies each day and provide us with defenses against harmful bacterium.

We are all also aware that there are foods that carry "empty calories", devoid of any nutritional value. Sugar is that food. We know that we should avoid sugar as much as possible.

But by adding tea into our diets will put more flavonoids into our systems. Although scientists vary on how much flavonoids are absorbed into the body at a given time; they agree that flavonoids are absorbed. Tea is especially promising due to the circulation and antioxidant benefits because tea is high in the flavonoid called quercetin.

Drinking green, oolong, and black tea will provide these useful health benefits. These teas can be used in recipes to add flavor as well as benefits. Here is a recipe to not only add tea to your diet but use of other healthy foods such as fish and oils.

Green Tea Shrimp

To cook this meal, you will need a skillet, a saucepan, and a slotted spoon. Of course you will need measuring spoons, and one cup measure.

This recipe also calls for your favorite rice.

Ingredients needed are:

1 tbsp. of your fav. green tea leaves 1c of water (boiling)
1 tbsp. dry sherry 11/2 tbsp. canola oil
about 1-1/2 pound of shrimp (can use fresh or frozen, peeled or unpeeled your choice)

Here are the directions:

Step 1
Boil the cup of water in your sauce pan and then pour the tea leaves in the boiling water. Let the tea steep for fifteen minutes.

Step 2
While waiting for tea to steep, prepare your favorite rice.

Step 3
In a skillet heat the canola oil. When the oil is very hot slowly add shrimp and the 1 tbsp dry sherry. Cook and stir your shrimp for one minute.

Step 4
Add tea and (reserve about ½ of the tea leaves) continue to cook for another minute longer.

Step 5
Using your slotted spoon or scoop remove shrimp. Set shrimp on a warmed plate or cover with lid to retain as much heat as possible. Turn up the heat to medium high and continue cooking the liquid that is left and reduce to about ½ cup. Pour this over the top of the shrimp.

Finally, serve the shrimp and sauce over the rice.
Enjoy!

This recipe provides a low fat good protein that has heart healthy benefits as well as boosting the body's defense system.

So bring your tea to your table in your entrée!
Tea to Our Health!



Related Articles
Editor's Picks Articles
Top Ten Articles
Previous Features
Site Map





Content copyright © 2022 by Mary Caliendo. All rights reserved.
This content was written by Mary Caliendo. If you wish to use this content in any manner, you need written permission. Contact Mary Caliendo for details.