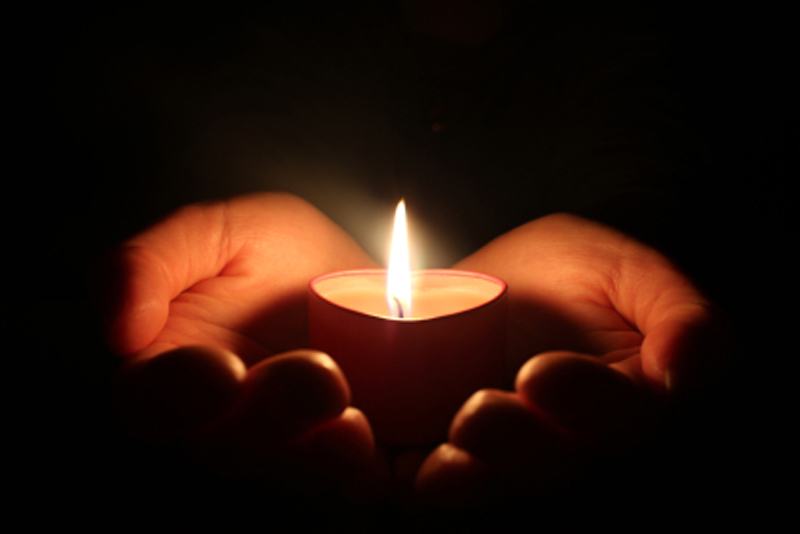 My first personal experience with mediumship was after I had been reading Tarot professionally for a year or so. I really hadn't thought about being a medium, even though I had several friends on the psychic fair circuit who were very good at divining with the help of the spirit world. Mediumship was a skill that I didn't feel was part of my psychic toolbox.

However, one day while I was in the middle of a Tarot reading I literally felt a tap of my shoulder. I looked up and saw a man standing there. He was wearing an apron and holding a large cooking fork in his hand. You can imagine my surprise especially since it was midwinter and I was sitting inside a book shop doing Tarot readings.

My client saw me gazing off into space and asked me if I was alright. I really wasn't alright. I was looking at the apparition of a man standing beside me, and furthermore, I could see the bookshelf on the wall through his semi-transparent body.

I guess at this point I just hoped he would go away and I refocused on the reading to the best of my ability at that point. That is when I started to hear the man/apparitions voice speaking to me in my head. I asked my client to give me a moment and turned my attention to my ghostly visitor. He proceeded to deliver a message that he wanted me to relay to my client and then he simply disappeared.

Very much shaken at this point, I could only do what the man in the apron had requested. I told my client what I had seen and what the man had said. She immediately burst into tears and identified our visitor as her recently deceased brother-in-law.

The problem at this point was that my client wanted to know more about what apron man had to say, and apron man had vacated the building. To make a long story short, word spread of my mediumistic abilities, and was I getting calls from people requesting a session.

I went to one of my medium friends for help, and she helped me to open up and define my skills as a medium. I never could get the gist of "on demand" readings, but I still get that familiar tap on the shoulder now and then. I can honestly say there has never been a time when the client I was reading for didn't recognize the deceased person who was delivering the message. Sometimes the session lasted a few minutes, sometimes it lasted longer.

So, be aware that you might indeed have other dormant divination type abilities that reading Tarot might awaken. My advice is to seek advice from others who have sharpened and fine tuned similar abilities.

Happy Tarot journeys!




Related Articles
Editor's Picks Articles
Top Ten Articles
Previous Features
Site Map





Content copyright © 2021 by Linda J. Paul. All rights reserved.
This content was written by Linda J. Paul. If you wish to use this content in any manner, you need written permission. Contact Linda J. Paul for details.