Organization is a Process, Not a Destination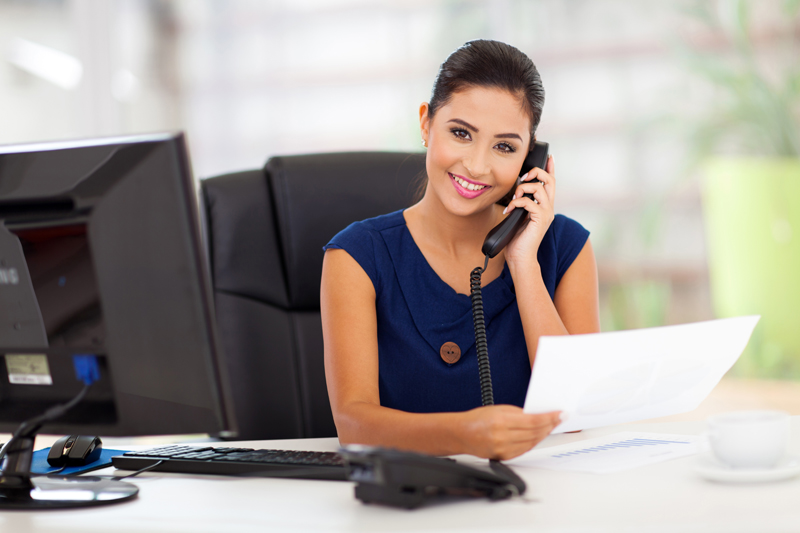 We've all seen the shows where a wonderful group of angel type people arrive at the door of a home that's a little out of control. They work their magic and presto! Piles of paper work are gone, or at least filed, items no longer needed have been passed along to a new home and the smiles abound! But, how does that actually happen? And what is the world of professional organizing really like? Organizer Jennifer Palais joins us in this Q & A interview to share her wisdom and insight on creating an organized home or office.

Jordan Mercedes: What is Your Organizing Mantra?

Jennifer Palis: ORGANIZATION IS A PROCESS NOT A DESTINATION

When it comes to organization my mantra is "organizing is a process not a destination." In other words, there is no location called "Organization Land" where you can unequivocally say, "Yeah! I'm here!" I've arrived!" You shouldn't apologize. The road to organization is a never-ending one, but this is the good news! How so? Because it takes away all the perfectionism that prevents so many people, perhaps even you, from getting started at all. If you know there is no right way, and you don't have to end up in the perfect place called "Organization Land" then maybe, just maybe, you can finally free yourself to get started right now - today.

JM: Once it is understood that organizing is a process what comes next?

JP: CHOOSE A DIRECTION

Now that we've established there is no concrete end to the organizing process in the sense that it is just that – a process, you do need a direction to head in otherwise you won't get the results you want. You don't have to be perfect (no one is). All you need to do is move in the direction you've chosen. North? South?

Everyone has different goals. In order to move towards them you must know where you are, and what is preventing you from reaching your goal. When I work with my clients the first question I ask is, "What is your point of frustration?" They always know the answer; paperwork, their schedule, the mail, email or a combination of everything. Deep down you know exactly what's keeping you from being effective and functioning in your life and spaces.

JM: Do you have a set program for your clients?

JP: I don't have an agenda for my clients and I don't have a way it should look when we are done. To me, it is all about functioning better in your life. It isn't about having a spotless home with neat bookshelves, no piles and clear surfaces. Unless those things will help you function better and that is what you want, then great – let's work in that direction – but this isn't everyone's goal (which is why I don't have before and after pictures on my website). I am not an interior designer – what looks like functioning to one person may look like a disaster zone for another.

LEARN HOW TO FISH – ER - FUNCTION

And that is my point – "arriving" is not the point. The point is functioning better each day in your space, and working better in your life, using the tools I offer along with the tools we discover together in the process, I am present as a kind of conductor to help you find your way. I set up systems and teach you (do you want to personalize as if you're talking directly to the reader with you vs. them?) skills for how to work better in you life. I want you to find ways of functioning better on your own too. I want you to eventually not need me. So that involves teaching you how to fish - how to find your own tools – and sometimes – most of the time – some of my best tools are given to me by my own clients. That is the best-case scenario – when you and I are learning from each other. Then I know I am on the right track.

JM: How do You Begin working with a Client?

So the very first day of working with someone I engage them in the process of goal-setting by asking "what is your goal with this process?" We all get into our cars in the morning with an intention. An intention of where we want to end up – even generally (usually specifically!). Having a specific intention is a great way of getting the outcome you desire. You can do the same thing in your life. Writing a mission statement for our lives and/or our businesses is a great navigational tool to take us where we want to go.

If you punch in that information into your week with actionable items, the priorities broken down into bite size pieces for you to accomplish each week…you can start to see your dreams come true bit by bit. This weekly planning session is so crucial to the process. The most successful business people in the world will tell you they do some form of it. This slows everything down a bit so you can see your week clearly and make sure you are on track with your goals. This time-management/goal-setting tool ensures you have time to keep your space in order – because you are slowing down to make it a priority in your schedule.

BRUSH YOUR TEETH – THE COMMITMENT

You have to make it a priority – just like brushing your teeth. If things are in order in your home and office already then you are in maintenance mode. If things are currently out of sorts then you are putting into your schedule some extra time each week to get things into order. I emphasize the time-management component because I find that most of the time when an individual's space is amiss it is because their time is out of balance. If a person can slow down and create a manageable schedule then they can make creating a functioning space a priority.

JM: How to you get clients to take it one day at a time when we are all pushed to try to accomplish so much all at once?

This is where the mantra must come into play so you don't get overwhelmed. Remember you are in the middle of a process and just tackle a little each day. My clients tend to get frustrated during the journey – seeing piles that are still not filed or clothing that still needs to be sorted etc. This is very normal. However, if you can remind yourself that you are in process and headed in the right direction you will be gentler with yourself, you'll get where you are going more quickly and the journey, the process will be much more enjoyable.

If you can spend 15 minutes to sort a drawer one day then that is what you contributed to the process that day. If you can handle an hour in the playroom sorting broken toys – great. If you can handle 15 minutes sorting old email – great. Just do what you can do each day but do something each day. It all counts. The paralysis sets in when the 15 minutes is avoided, gets pushed off the priority list again, is missed for a few more days, things begin piling up, and your head starts telling you it is too late, it is too much and you can't do it. Do the 15 minutes at least. But if you don't, definitely do not listen to your head.

START WHERE YOU ARE AT – NO SHAME

I always compare it to exercise…you can't "catch up"…as in…you can't make up for yesterday. You can't exercise for last year and you don't need to. You just have to exercise today. You start where you are at and that is enough. It is the same way with organizing. Forget where you have been in the past – forget the shame, forget that you didn't clean up last week etc. Just sort through a little bit today. Then do the same thing tomorrow. And before you know it your spaces with be in line with your vision and you'll be putting your scrapbooks together and labeling the spices!

JM: Do you ever really get to the end of the piles?

JP: It is a drilling down process. Like with like. All the books together. Then worry later about getting them in alphabetical order by author, or all the mysteries together or whatever makes sense to you. Get all the clothing together – then worry about color coding. Drilling down this way will keep the feeling of being overwhelmed to a minimum.

JM: Closing thoughts to share with a busy professional who is just starting this journey?

You will be organizing for the rest of your life, because it is a process. That is the bad and good news. You have your whole life to do it. To make your systems work for you, to adjust them, to fiddle, to individualize, to upgrade, to simplify, to expand – as your needs change. If you are in a place right now where you are up to your eyeballs in paper or toys and without systems, choose what direction you want to head in, make it about functioning better and make it a manageable process that you take part in a little at a time each day. As the old organizing pros know, if you take it slowly, you will start to enjoy it (just like exercise) and you'll continue with it and build upon it. Then there is really just no end to what you can accomplish!

In closing, don't be afraid to ask for help. Professionals like Jennifer are ready, willing and able...and your piles and stacks don't stress them out!



You Should Also Read:
Organizer Jennifer Palais
Thrive in Balance


Related Articles
Editor's Picks Articles
Top Ten Articles
Previous Features
Site Map





Content copyright © 2018 by Jordan Mercedes. All rights reserved.
This content was written by Jordan Mercedes. If you wish to use this content in any manner, you need written permission. Contact Jordan Mercedes for details.