War of the Worts XIV - Keystone Hops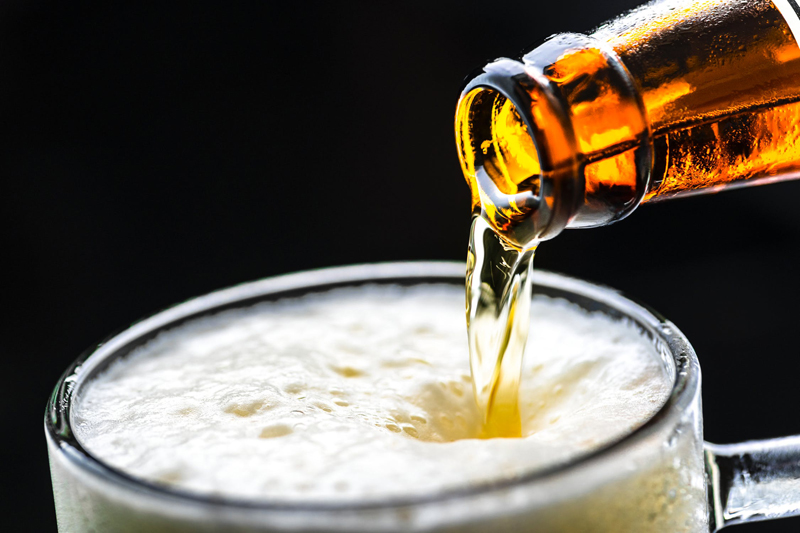 They are the kings of grain, the masters of yeast, the heralds of hops. They may be chemists, nuclear engineers, or warehouse workers, but all have found a common thread that binds them together. They understand that meticulous records and extreme sanitization practices can make the difference between the dump bucket and a blue ribbon. They read, they study, they collaborate and they learn. They are members of Homebrew Clubs across the nation, with a focus on details that can add character and nuances of flavor to beers that are crowned as champions.

The Keystone Hops Homebrew Club, with their home base administered through Keystone Homebrew Supply, Inc. of Montgomeryville, Pennsylvania, sponsored the XIV War of the Worts on Saturday, February 22, 2009. Sanctioned by the American Homebrewers Association, the competition drew 540 entries from homebrew clubs as far away as Alabama, New Jersey and North Carolina, as well as dozens of entries from local Pennsylvania-based clubs. Andy Hejl served as Competition Organizer, while Dave Grosch was the Judges Registrar. Jason Harris and Vince Galet also served as organizers.


Seventy-two judges tasted their way through 33 flights of beer, ranging from Light Hybrids to Wood-Aged and Belgian Specialty Beers. Prizes were contributed by more than sixty businesses of local and national status. Clubs collected points as they vied for the privilege of acquiring the coveted Keystone Cup, an award captured in its first year (2008) by the Lehigh Valley Homebrewers. The Keystone Cup is awarded to the Homebrew Club who accumulates the most points in the War of the Worts (held each February) and Malt Madness (scheduled annually in September). Entries who are associated with a homebrew club gather points for their club by capturing ribbons in each category, or winning in Best of Show Rounds. In 2008, Lehigh Valley Homebrewers and Keystone Hops used a BOS tiebreaker in which Lehigh Valley eked ahead by one point and launched a rivalry that put fire under the mash tuns of brewers on both sides.

In the Saturday War of the Worts Contest, Lehigh Valley Homebrewers pulled ahead in the last moments to retain the Cup until the 2009 final challenge is fought in September, 2009.

Best of Show Winners were:

First Place: Keith Seguine of Woodbridge, NJ, member of the whALES, for Pilsner (German Pilsener)


Second Place: Wardell Massey of Spring City, PA, member of GLUB, for Kriek de Pond (Belgian Specialty)


Third Place: Fred Kline of Coatesville, PA, unaffiliated, for Kleinzenbock (Weizenbock)
Other big winners were:

David Barber of Kempton PA, member of Lehigh Valley Homebrewers with 3 Blue Ribbons and 2 Reds –
First Place for Kettle Creek Biere de Garde (Biere de Garde)
First Place for Kettle Creek IPA (American IPA)
First Place for Kettle Creek Cyser (Traditional Mead and Melomel)
Second Place for Kettle Creek Farmhouse Ale (Belgian Specialty)
Second Place for Kettle Creek Cider (New England Cider)

Christopher Clair of West Chester, PA, member of BUZZ Club with 2 Blue Ribbons and 1 Red –
First Place for Singles Hitter Belgian Pale Ale (Belgian Pale Ale)
First Place for Hoppy Holiday IPA (English IPA)
Second Place for Phinally! Dry Stout (Dry Stout)

Tim Brown of Ambler, PA, member of Keystone Hops with 2 Blue Ribbons and 1 Gold –
First Place for 5 Monate Altbier (Dusseldorf Altbier)
First Place for Brown's Brown (North English Brown)
Third Place for Ambre tuteur (Biere de Garde)

Dave Grosch of Flemington, NJ, member of the Keystone Hops with 2 Blue Ribbons –
First Place for JZ's Maibock (Maibock)
First Place for Cream Ale (Cream Ale)

Aaron Barkley of Hatboro, PA, unaffiliated, with 2 Blue Ribbons –
First Place for Uncle Sam's American Stout (American Stout)
First Place for Old Intollerant (Sweet Stout)

Other multiple ribbon winners included David Conover, Paul Manz, Christian Mosebach, Andy Hejl, Steve Bischoff, Ryan Gerlach, Jeffrey Stein, Josh Weikert, Jeremy Harris, David Barber, Tim Caum, Kristofer Kwant, Michael Lessa, Nate Walter, and Doug Buddle. A broad range of creativity was displayed in the categories of Strong Ales, Fruit Beer, Spice / Herb / Vegetable Beer, and Christmas and Wood-Aged Beer - categories in which the spread of ribbons was wider across single-ribbon champions.

A complete listing of winners can be viewed at: https://www.keystonehops.org/prelimresults14.htm
Congratulations to the winning entries.

Cheers!
 
You Should Also Read:
Beer Judge Basics & Continuing Education
Homebrew Tips for the Novice Brewer
Naming Your Homebrew - A Touch of Irreverence


Related Articles
Editor's Picks Articles
Top Ten Articles
Previous Features
Site Map





Content copyright © 2022 by Carolyn Smagalski. All rights reserved.
This content was written by Carolyn Smagalski. If you wish to use this content in any manner, you need written permission. Contact Carolyn Smagalski for details.