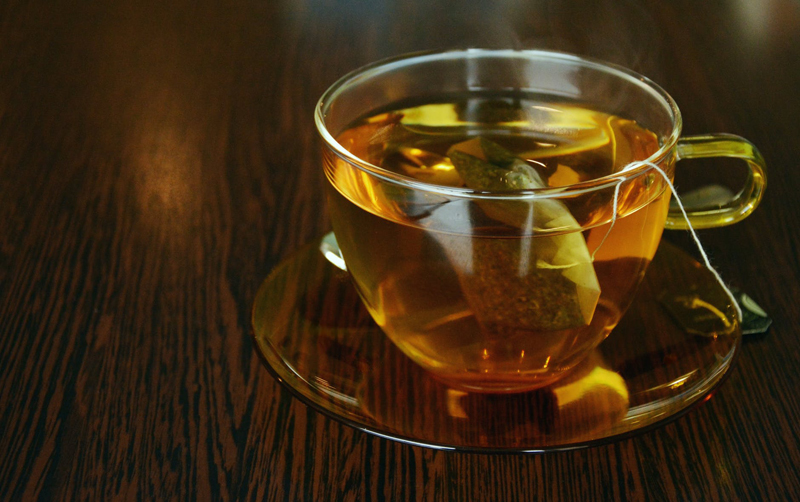 Kombucha Tea

Kombucha tea what is it, and where does it come from?

Kombucha is a sweetened tisane (herbal) that is combined with either green or black tea leaves.
Kombucha is gaining more popularity in the western world because people are always seeking not only the newest thing but also are seeking a cure to what may ail them.

There are a multitude of myths swirling around kombucha tea. The first myth is that kombucha is a tea that is made from a mushroom. It is often advertised as a mushroom, but kombucha is not a mushroom it is a bacterium and yeast combined. There is a process of fermentation that takes place that will result in the "tea".

Kombucha is usually made from a "mother" culture or a "starter mushroom". It is culture that was started from a "starter sample" from an existing kombucha culture and then a new colony will be grown in a fresh jar.

It is said that an old Russian country doctor whom had patients in a small town near Moscow, noticed that his patients never had any cancers. He noted this and often wondered why. So he started asking questions about their habits and their diets. He knew that most were all peasants and often could not afford to even buy tea. The peasants made what is called chaga. This was made from an ugly growth resembling a mushroom from the native birch tree. He felt by the end of his unscientific survey that the kombucha that the peasants made and drank was good for their health.

Some will argue though that Russian peasants did not have kombucha first. The Chinese claim that kombucha has been known and used for over 2000 years in China. It is a well-known secret in China that grandmothers are in charge of all tea preparation. It also is the grandmothers' responsibility to pass on family legacies. When one of her grandchildren gets married the grandmother will pass down a new jar of kombucha mother to the newly wedded couple. It is for passing wishes and blessings for health and longevity. And the Chinese grandmother will always have kombucha on hand. It is said that all kombucha may be connected to the original kombucha 2000 years previous!

Japan and Korea also have a claim in on being the originators of kombucha! These two countries also believe that this is a healthful drink and feel that their individual health improves upon drinking this mixture.

However, there is a great deal of precautionary warnings put forth about the consumption of kombucha. Even the Mayo Clinic has warnings regarding the drink. First, there have never been any trials or studies done on a human (at the point of this writing), there have been lab and animal studies done currently. And Mayo claims that there is no direct evidence that kombucha provide any health benefits

Any type of home brewing process can lead to contamination. And often the contamination is not known until the product is consumed, and while this is usually shared among many families causes wide-spread illness.

The fungi known as Aspergillus can often be traced to kombucha. This proves to be very dangerous to those with weakened immune systems. Any number of allergic reactions can happen, along with other symptoms like: nausea, vomiting, jaundice, and even one suspect death. One case of lead poisoning was also noted by the Mayo Clinic. The ceramic pot that was used in the fermentation process leeched the glaze into the kombucha.

The Mayo Clinic advises that until full studies can be done and potential risks be eliminated, they feel it is best to avoid kombucha all together.

*Please consult a doctor before you consume kombucha tea.*

*The Mayo Clinic can be reached on-line. The Mayo Clinic is a not-for-profit medical practice that is dedicated to the diagnosis and treatment of virtually every type of complex illness. Their mission is to be a reliable source of health information. The clinics and hospitals are located in Rochester Minnesota, Jacksonville Florida, Phoenix and Scotsdale Arizona.*



Related Articles
Editor's Picks Articles
Top Ten Articles
Previous Features
Site Map





Content copyright © 2022 by Mary Caliendo. All rights reserved.
This content was written by Mary Caliendo. If you wish to use this content in any manner, you need written permission. Contact Mary Caliendo for details.