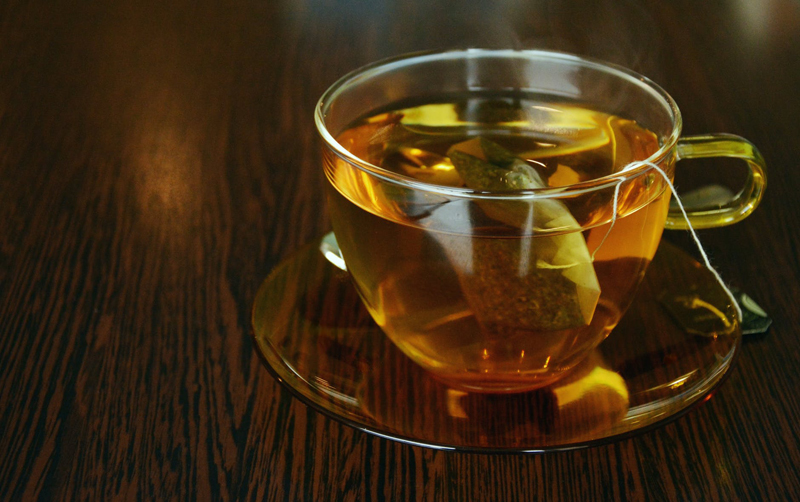 Tea in Tuscany

New and exciting places have emerged and are becoming noted for their growth and cultivation of tea.
Picking up in popularity is tea and iced tea in a country that is known for its coffee, espresso, latte, cappuccinos.

In a sleepy little town called St. Andrea di Compito, located in a lush region of Tuscany, is a small tea plantation. This region is highly praised for its distinct varieties of wine, olives, and olive oils. And among the local vineyard are the tea plants of the camellia flower.

The fertile land of Tuscany is where tourists go to find love, art, and good wine. Many celebrities of America go to find solace amid the Cypress trees and the beautiful rows of grapes and olives. St. Andrea di Compito is rich with farmhouses, countless churches with lofty bell towers, and fantastic medieval buildings. The lush countryside has an interesting and special climate. The village is known to have what is a type of a micro-climate. St. Andrea di Compito lies on the slopes of Monte Serra inside the Compitese National Park. This is in the heart of northern Tuscany. The surrounding hillsides and slopes protect the area from the cold, and this provides the area with a temperate climate in which to grow a variety of things.

The history of the tea cultivation in Italy starts with English residents trying to grow tea in Sicily in 1310. But, they were continually unsuccessful as no crops grew. In the late 1800's it was tried again with no successes were recorded.

Then Guido Cattolica, who is a botanist and horticulturist continued to attend to his family's Camellia flower garden at the family villa. Villa Borrini is located in St. Andrea di Compito, has been in his family for hundreds of years. He is a living relative to Angelo Borrini, who was a physician to Lucchese Duchy. She was of French descent and had a Camellia collection garden. The first Camellias were grown in the year of 1760 and became an important business.

Cattolica experimented and found he could grow tea. He had a dream to grow Compito tea, the first black tea in all of Italy. He intentionally grew green tea. Now today, among the Camellias he is able to grow green, black, and oolong tea. In 1997 he yielded only 35 kilo. And each year the production of Camellia tea has picked up. A major drought hit the area in the year of 2000 when almost all plants were scarce. With is successful line of Camellia teas, he also has marketed a new black tea called Te delle Tre Tigri (3 tigers tea).
Like Cattolica, Luigi Amedeo Bonomelli in 1908 whipped up syrups and liqueurs. He followed the herbalist's culture and continued to appreciate and develop food uses and in 1940 he dries the chamomile flower. It has become the most widely used herb for tea. And in 1945 Bonomelli worked in the Dolzago plant for the production of Chamomile tea. Today Bonomelli produces a lot of food products, but he is well known for his tea.
He also markets the Infre' tea; ready to drink- already sweetened with pleasant lemon taste.
In Italy iced tea had become a very popular drink and is available in most places. Generally Italians like their tea light (unlike the coffee) and love it with lemon, peach and in third place apple flavor. While flavored syrups are popular with use in coffee, they can be used interchangeably with iced tea.

Bottled iced tea is gaining popularity with big names such as Lipton and San Benedetto Company as leaders in this area. San Benedetto The Verde is popular because it is made with the finest of natural Italian Spring water. They are very proud of their spring water.

In 1995 the first ever tea club was organized. The first ever Italian Conference on Camellia Tea was held in March of 2003. And each year there is a Camellia Festival held in Compito Region. Tourist's guides are now mentioning the Camellia tea and its festivals as something new to do. Many new brides are flocking to get married in the middle of the Camellias in the beautiful Tuscany region of Italy!

Here's a quick recipe:
Called simply: Italian Iced Tea. It has alcohol in it and contains no tea whatsoever!

Simply take about 8 oz. of ginger ale, about 2 oz. of sweet vermouth, and 1 slice of lime.
Using a tall glass, toss in ice cubes mix together the ginger ale and vermouth. Then squeeze the lime juice into glass, and drop it in. Stir.

Here's a variation to that. Same ingredients except use lemon instead of lime. That's it!

From a lush and beautiful place, known for the olives, wine and cheese now comes the new production of tea. For your next tea purchase try some tea from Italy! Ciao!



Related Articles
Editor's Picks Articles
Top Ten Articles
Previous Features
Site Map





Content copyright © 2022 by Mary Caliendo. All rights reserved.
This content was written by Mary Caliendo. If you wish to use this content in any manner, you need written permission. Contact Mary Caliendo for details.