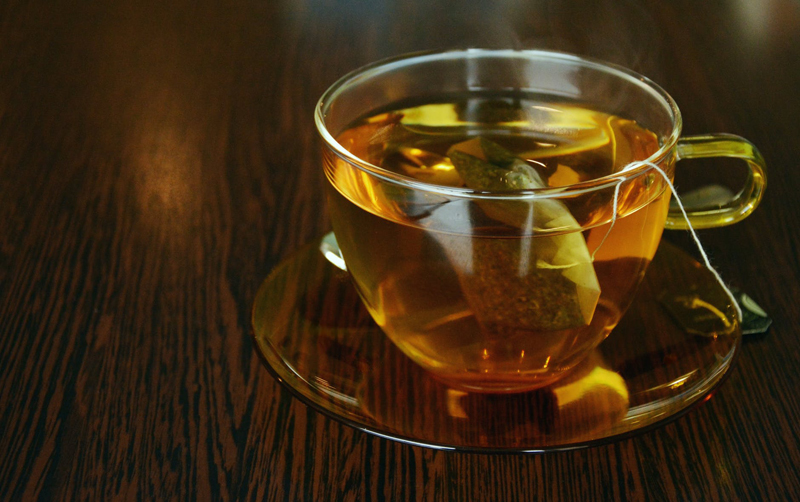 Hard-boiled Egg Recipes

Has the bunny left too many eggs at your house? Here are some classic recipes that pair well with tea and your tea party table. These recipes can also be used for a holiday dishes at your next brunch buffet.

Here are some great tidbits about hard- boiled eggs: Did you know that hard-boiled eggs provide complete animal protein? A hard-boiled egg is usually about 78 calories. A hard-boiled egg is also a great substitute for a meat source. And hard-boiled eggs contain anywhere from about 5 to 5.5 grams of protein. Did you know that there is no difference in nutritional value, flavor, cooking differences between a white or a brown egg? The color is a result of the hens' diet! And finally the majority of recipes that are written for eggs including for hard-boiled eggs, call for large eggs. We will be using large eggs for our recipes here.

A hard-boiled egg makes a great snack as well as a beautiful display for your tea table.
Deviled eggs are great stand-by recipe that can be adjusted to your particular tastes and geared toward your particular menu. There are so many variations that the possibilities for deviled eggs are endless.

Most people enjoy eggs and they are very versatile. Pairing eggs with cheese or vegetables is a great choice and can take an egg recipe from simple finger sandwiches to a main course feeding a crowd at your tea table.

*Here are some quick tips for removing hard-boiled egg shells: First crack the shell, and then roll egg between your hands to loosen the shell. Also if you put the egg under running water, this should also help to remove the shell.

Starting with a classic egg-salad filling, this will help to use up those hard-boiled eggs.
Egg Salad

You will need:
6 hard-boiled eggs (dice whole egg)
About one stalk of celery (equate this to about ½ c.)
About one teaspoon onion (chop them very finely)
1/3 c. of mayonnaise (or favorite other salad dressing)
¼ teaspoon of salt

Simply mix together all of the ingredients. Chill until ready to use. Egg salad can be served on regular bread for a sandwich. But for your tea table use a special bread such as pumpernickel, and use spinach leaves (lettuce if you prefer), and thinly sliced tomato. Fill your bread, and then layer the spinach leaves and tomato. Cut the sandwich in half and then into fourths. This will not only make a pretty tray, it is a very nourishing sandwich. The above recipe should fill about five to six sandwiches well.

Here is now another recipe using your hard-boiled eggs, but this one can serve eight to ten for a main course at your tea party.

This dish will be remembered long after your party is over.

Deviled Spinach Casserole

Here are the items that you will need:

-a 3 quart casserole dish (greased)
-preheat oven to 375 degrees

12 hard-boiled eggs
6 tsp. of mayonnaise
¼ tsp. dry mustard
1/8 tsp. black pepper
4 (10 oz.) frozen chopped spinach
½ cup butter or margarine
¼ cup of flour
4 cups milk (we use 2% use your preference)
¼ tsp. Tabasco sauce
1 tsp. salt (can omit)
2 cups of grated cheese (your choice- sharp)
1 tsp. Worcestershire

Step one:
Cut your eggs in half length-wise remove yolks. In a bowl mash all yolks with the mayonnaise, mustard, and pepper. Blend until smooth. Fill the whites and set aside.

Next, cook the spinach as you would in a saucepan. Drain out all moisture.
Then melt butter in a saucepan, blend the flour into this. Now, slowly mix in milk and continue to stir this mixture until thickened.

Reserve ¼ cup of shredded cheese. Set aside. Taking the rest of the cheese stir into the thickened sauce, stir while cheese melts. Now add the Worcestershire, salt and the Tabasco. Now taking the cooked spinach, lay this into the greased casserole, and top with ½ of the cheese sauce. Mix the spinach and cheese sauce through.

Now taking the deviled eggs, place them on top of the spinach mixture then cover them with the remaining cheese sauce. Then simply sprinkle the reserved ¼ cup of reserved cheese on top of that.
Bake this in the 375 degree oven for 20-25 minutes or until it is lightly browned.

You can serve this on a warming tray at your party or if you need to reheat this dish please reheat at only 325 degrees and cover this.

This is a great way to use up all of those left over hard-boiled eggs, and this dish is different and will be the talk of your tea party.
Enjoy!



Related Articles
Editor's Picks Articles
Top Ten Articles
Previous Features
Site Map





Content copyright © 2021 by Mary Caliendo. All rights reserved.
This content was written by Mary Caliendo. If you wish to use this content in any manner, you need written permission. Contact Mary Caliendo for details.