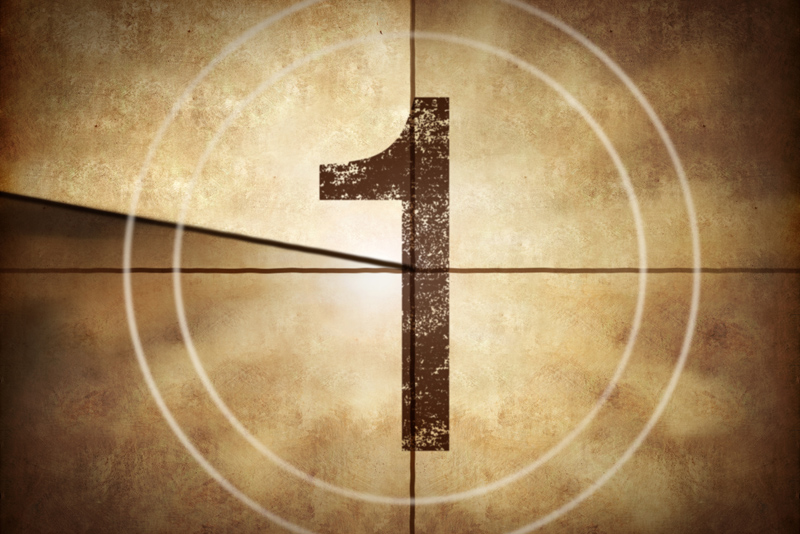 Movie Title:    Sully

Grade:  A-

Rating:   PG-13, 96 minutes

In a Nutshell:  This is an inspiring, true story of Captain Chesley Sullenberger III, who saved 155 souls by landing a US Airways airplane on the Hudson River in 2009 when both engines failed.  

Known as "Miracle on the Hudson," the story dramatically measures numbers and facts against human frailties and instinct.

Combine the legendary Clint Eastwood (who directs the film) with Tom Hanks' excellent performance and you get solid tribute to a deserving hero.

Uplifting theme: 
"Everything is unprecedented until it has happened." – Sully
"A pilot never stops acquiring knowledge." – Sully's crop-dusting trainer when he was young
Here's to the hard-working, unsung heroes who do their best every day without fanfare or awards.  Sully explained, "I don't feel like a hero.  I was just a man doing my job." - Sully
"A delay is better than a disaster." - Sully's Chinese fortune cookie

Things I liked:
I wondered how this story would be stretched into a feature film and what we might learn that we hadn't already heard in the news when it happened.  Clint Eastwood does an outstanding job building tension and drama by looping forwards and backwards through the story, creating a powerful end to the movie that we didn't know.
Great cinematography and CGI work.
Fans of disaster movies will get a few glimpses of what kind of destruction could have happened if the plane had crashed differently, as imagined by Sully in nightmares and flashbacks.
Anna Gun from Breaking Bad and Mike O'Malley from Glee do a great job as the critical investigators who questioned Sully's decision to land on the Hudson River.
Audiences will likely compare Tom Hanks' portrayal of Sully with his role as Captain Phillips in that award-winning movie.  Tom Hanks delivers powerful and stirring performances in both.  How is it he has only received two Oscars so far?  Even stranger is that they were both back in the '90's.  He's everything we want in an actor and truly carries this understated film.
Hollywood often glamorizes "bad boys" as heroes, so it's truly refreshing to see an honest, hard-working "good guy" win the praises and adoration he deserves.
Don't leave the theater after the last scene.  Keep watching during the final credits and you'll be rewarded with photos and videos of the wreckage, rescue, and reunion of the passengers from Flight 1549.  You get to hear the real Sully announce, "This is your captain speaking."
You can never go wrong when you add New York City as a character in your movie.

Things I didn't like:
Laura Linney plays Lorrie Sullenberger who withers under the pressure and spends the entire movie walking around her house on the phone. 
Aaron Eckhart had the most gigantic, distracting mustache I've ever seen on him.  I normally love him (he has my son's eyes), but all I could see when he talked was that super bushy mustache.
Because the film is pretty short, there simply isn't enough time to develop any characters other than Tom Hanks' portrayal of Captain Sullenberger.  We don't even learn anything about his co-pilot played by Aaron Eckhart.
I thought it was almost creepy when the flight attendants started chanting "Brace for impact!  Heads down! Stay down!"  Obviously, that's what they're trained to do in a crash-landing scenario, but it seems like that would make the situation even more stressful and scary.
I wish the camera had stayed on Tom Hanks' face longer when he was given the news in the hospital that 155 souls were saved that day.  That was a missed opportunity for what could have been an incredible performance by Hanks.  He started to deliver powerful emotion, but then the camera moved away!



Interesting tidbits:
The movie was filmed with IMAX cameras.
The famous aircraft carrier Intrepid is featured in the movie.
A local bar in New York City created a drink they called "The Sully" which has some Grey Goose with a "splash" of water.
The water in the Hudson River was an icy 36 degrees that day.  A few passengers jumped in the water and could have easily been frozen to death if rescue workers hadn't quickly arrived on the scene.  Sully never took credit for saving all the people on the plane day; instead, he attributed the combined efforts of his entire crew and all of the rescue workers to their survival that day.
Chelsey Sullenberger III was included in Time magazine's "100 Most Influential Heroes and Icons" of 2009.
The aircraft for Flight 1549 was recovered and is now on display at the Carolinas Aviation Museum in Charlotte, North Carolina.
Sully has received several awards and authored two books since that fateful day.  He was hired as an aviation and safety expert by CBS News and currently gives speeches.

Funny lines:
"I've never been so happy to be in New York in my life." – Jeff Skiles (Aaron Eckhart)
"It's our job to investigate how the plane ended up in the Hudson." – Charles Porter (Mike O'Malley)
"ON the river." – Jeff
"You know the only way to get out of La Guardia on time?" – flight attendant #1
"What's that?" – flight attendant #2
"Go to JFK." – flight attendant #1
"I'm thinking about running over the press with a car.  Self-defense.  Do you think a jury would convict?" – Lorraine Sullenberger (Laura Linney)
"Can you believe they charge $5 for a Snickers?  I could bankrupt the airline in 5 bites." – Jeff Skiles
Interesting lines:
"It's been awhile since New York had news this good, especially with an airplane in it." - US Airways representative
"Life's easier in the air." – Jeff Skiles
"They should pin the medal and put you back to work." – Jeff Skiles
"I don't like not being in control of the process.  I'd like myself back." – Sully
"There was no calculating.  I had to rely on my experience." - Sully

Parent tips:

1 F-bomb, which is actually surprising, considering how many people could have easily lost their lives that dramatic, stressful day.
It's a little slow-moving and boring for children.


Related Articles
Editor's Picks Articles
Top Ten Articles
Previous Features
Site Map





Content copyright © 2022 by Trina Boice. All rights reserved.
This content was written by Trina Boice. If you wish to use this content in any manner, you need written permission. Contact Trina Boice for details.