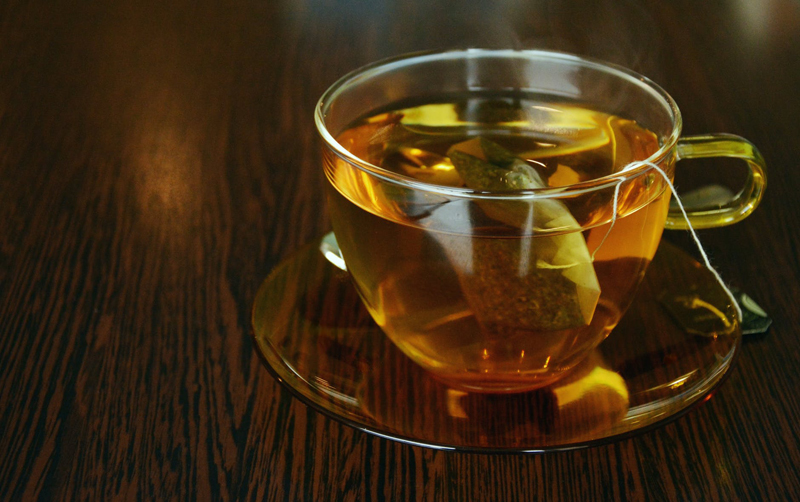 Kentucky Derby Iced Tea

The Kentucky Derby is a very dressy affair. It is like high tea except, it is about the running of the horses and the bets that will be made that day. It has very close ties to England because Church Hill Downs was founded by Col. M. Lewis Clark. He visited England and France in 1872-1873. There he saw horse tracks and fell in love with the idea of it. He came home and began to build what is known today as Church Hill Downs. But sadly, the founder, M. Lewis Clark died in Memphis, Tennessee on April 22, 1899. He committed suicide just twelve days before the twenty fifth running of the Kentucky Derby. The people close to Mr. Clark believe that he committed suicide because the track was not bringing in the money that it needed to.

Some other interesting Kentucky Derby facts and bits of trivia are:

The first Derby took place in Lexington, Kentucky in the year 1789, and was transferred to Church Hill Downs in the opening year of 1875.

For men jackets and blazers, and shirts with collars are required. For women: Dresses are the staple; while women can wear pantsuits they usually don't!

Never ever are any jeans, shorts, or tennis shoes ever permitted! No clothing that is worn, torn, or frayed is accepted in! The clubhouses and paddocks are where the so-called "high-society" is located. There is an area that is adjacent the track that within this area men and women can wear very dressy jeans, golf shirts, and women can wear Capri-type clothing.

Now, onto the subject of hats, this has been a long tradition of the Kentucky Derby. Back into the clubhouse areas, and the paddock areas the hats are very classy, and beautiful. They are very fashionable and may cost into the thousands of dollars. The classy and most beautiful hats as well as fashions can be seen on movie stars, high-paid athletes, rock stars and singers. In fact, the Kentucky Derby has a special red carpet and celebrity commentators reporting and chatting with the stars as they pass by.

Then located within the in-field one can see the homemade hats. This is where people can create their own derby hat. These can be beautiful, to comedic, and even wild and crazy!

But aside from the tradition of fashionable hats and clothing is the drinks and food. The Mint Julep is the traditional drink that has been served since the tracks' inception. It is a drink that contains Bourbon (whiskey) and mint plus sugar. Admittedly this is considered a Southerner's drink and that it is a taste that must be acquired. Although the original track recipe contains simple sugar syrup, here are two recipes that can be made simply at your home, while you watch The Kentucky Derby at your home without much hassle.

Mint Iced Tea Julep

8 cups of water
3 tea bags (we use black tea)
¼ c. fresh mint sprigs
1c. sugar

Simply combine only ½ of the water (4 c.) with the tea bags, and sprigs of mint. Bring this to boil on high heat. Then reduce the high heat to low. Cover the pan and simmer for at least 10 minutes. Throw away the tea bags and skim out the mint sprigs. Pour this into your container, or pitcher. Now add the cup of sugar to the hot mixture and stir this until sugar dissolves. Then, add the remaining 4 cups of water. Then Chill. Add crushed ice to glasses. Serve with garnish of mint sprig.

To add liquor to this simply just add about ¼ cup of Bourbon (whiskey) into the tea just before serving.

For cheater julep:
Buy pre-made tea bags that are either mint (peppermint) or spearmint.
In a one quart container, use about six tea bags, pour about one cup of boiling water over them and steep about ten minutes. Remove these bags and toss away. Now add three cups of cold water over the tea, sweeten with about ¾ cup of sugar. Chill. Serve over crushed ice as the above recipe. Then float your sprig of mint.
Can add Bourbon to this too, as with the other recipe!

You can feel like you are at The Kentucky Derby in the comfort of your chair or host your Mint Julep tea party along with the fancy attire and those famous hats! Have fun!



Related Articles
Editor's Picks Articles
Top Ten Articles
Previous Features
Site Map





Content copyright © 2022 by Mary Caliendo. All rights reserved.
This content was written by Mary Caliendo. If you wish to use this content in any manner, you need written permission. Contact Mary Caliendo for details.