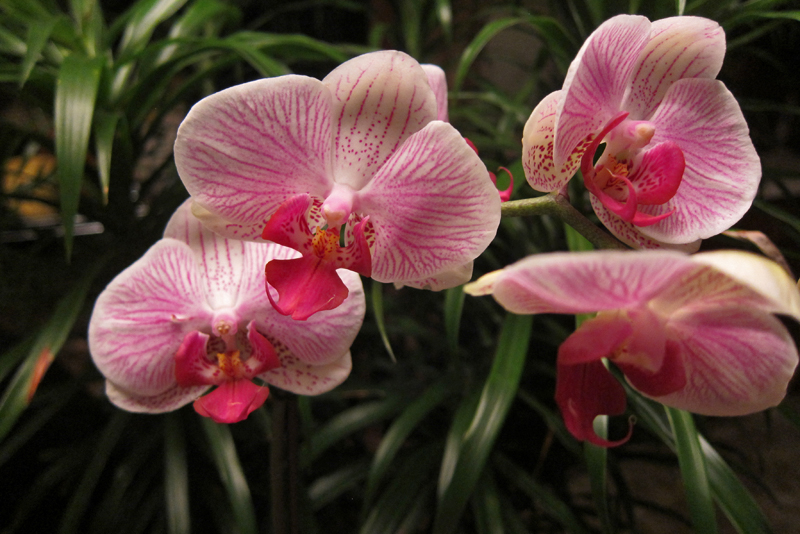 One of the most versatile potting mediums for orchid growers is Sphagnum moss. It is the only moss which has been used commercially in both the live, dried and dead forms. For millennia it has been used as a poultice for wounds and was actually used extensively in World War II for that purpose. The moss acts as a mild germicide in addition to being more absorbent than almost any other materials available.

It is used extensively by exporters of orchid plants around the world to grow small orchids and then ship them. The moss holds water during the shipment time and provides a clean medium that is allowed by most countries for import.

Some growers use live moss for Phals and Paphs with great success. This will only work in cooler areas since the moss usually does not do well in warmer climates. There you have to use the dried varieties. Either kind of moss provides a slightly acidic environment which discourages bacterial growth and provides ideal conditions for growing orchids. Many growers add Sphagnum moss to their bark mix, either whole or chopped up, to increase retention of water in the medium. It is also often used to cover roots when mounting orchids to allow for a good basis for the roots which can be easily watered to allow the plant to attach to a mount.

If you are using dried moss, be sure to soak it, overnight if possible, to allow it to absorb all the water it can before using. Using dry moss will desiccate the roots of your orchids since it will pull moisture away from them. When watering plants with Sphagnum included in the mix, either soak or water twice in order to allow the moss to adequately hydrate.

Found in practically all temperate areas of the world, Sphagnum moss grows in bogs. It is the live part of peat moss which is simply dead moss below the surface of the living moss. Peat moss is also used in agriculture to increase retention of water in potting soils as well as produce an acidic growing environment for those plants requiring those conditions. Historically, blocks of peat cut from the bogs were dried and burned to produce heat in many areas of the northern hemisphere. The moss is harvested by rake and then dried much like hay. This has become a largely sustainable harvest in certain areas of the world such as Canada, New Zealand and Chile where the mosses grow naturally.

You Should Also Read:
Mounted orchids
Potting Media
Growing Orchids in a Terrarium or Wardian Case


Related Articles
Editor's Picks Articles
Top Ten Articles
Previous Features
Site Map





Content copyright © 2022 by Susan Taylor. All rights reserved.
This content was written by Susan Taylor. If you wish to use this content in any manner, you need written permission. Contact Anu Dharmani for details.