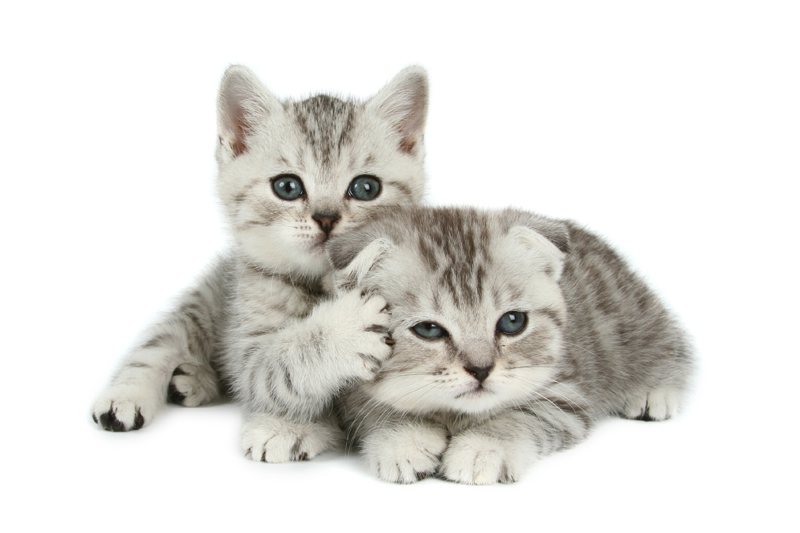 With so many different choices out there, how do you choose the right cat food? Should you feed wet or dry? Should you keep food out all the time for your cat, or feed 2 or 3 times a day? What brand should you choose? These are some of the questions we as cat owners are faced with when deciding what and when to feed our precious kitties.

Wet or Dry
After a lot of research, I've found this question to be very controversial. Many experts say wet is better while many others declare dry the best. I asked two of the veterinarians at my animal hospital their opinions, and both concurred that if only one form of food is fed it should be dry. They both agreed that dry is more concentrated so cats don't need to eat as much to get the same nutrients.
I believe a mixture of dry and wet is the best prescription for cat food. Dry food is our staple cat food, and we feed wet food as a treat several times a week. While most cats do love wet/canned food, one of ours will not eat it at all! She will only eat dry food.
Regardless of whether you feed wet or dry food, it is very important to always have fresh water available for your cat.
When to Feed
We have always kept dry food available for our cats all the time. Many of our cats eat only a little bit at a time, so this method works very well for us. If you have a cat that is overweight, feeding 2 or 3 times a day might work better. Check with your veterinarian to see what s/he recommends.
What Brand to Feed
I think what you feed your cat is much more important than what type (wet or dry) of food you choose. Many grocery stores brands of cat food contain meat by-products, cheap fillers and artificial preservatives. As defined by Wikipedia, "meat by-products are ground and cleaned slaughtered meat carcass parts such as necks, feet, undeveloped eggs, bones, heads, and intestines (and a small amount of feathers in the case of chicken meat)." Meat by-products are not required to even contain actual meat. And meat by-products are also found in some of the better quality cat foods like Science Diet and Iams. Even the prescription foods Science Diet produces contain meat by-products.
How healthy can a food full of meat by-products, cheap fillers and artificial preservatives be for our precious cats? How healthy would it be for us to eat junk food everyday? As you can imagine, feeding lower quality cat foods might lead to health issues down the road.
After much research we now feed our cats some of the natural, holistic cat foods on the market. These foods do not contain meat by-products, artificial preservatives, corn, soy or wheat. We usually feed either Solid Gold Katz-n-Flocken or Blue Buffalo Spa Select. We've also given our cats Natural Balance. There are many other premium choices available as well, including such brands as Wellness, Innova and Felidae. These brands are more costly than grocery store brands, but the quality of food is so much better for your cat's health. One benefit I've noticed is our cats' fur is so much softer since we began feeding them higher quality food.
The best advice I can give is to read the labels of cat food and feed the very best you can afford. If you can only afford grocery store prices then look for the very best of the brands your store carries. If you can afford a little more then choose something like Royal Canin (no meat by-products, but does contain corn and corn gluten meal), Science Diet or Iams. If you can afford more try one of the natural, holistic foods on the market.

You Should Also Read:
Cat Food
Dangerous Foods for Cats


Related Articles
Editor's Picks Articles
Top Ten Articles
Previous Features
Site Map





Content copyright © 2022 by Melissa Knoblett-Aman. All rights reserved.
This content was written by Melissa Knoblett-Aman. If you wish to use this content in any manner, you need written permission. Contact Melissa Knoblett-Aman for details.