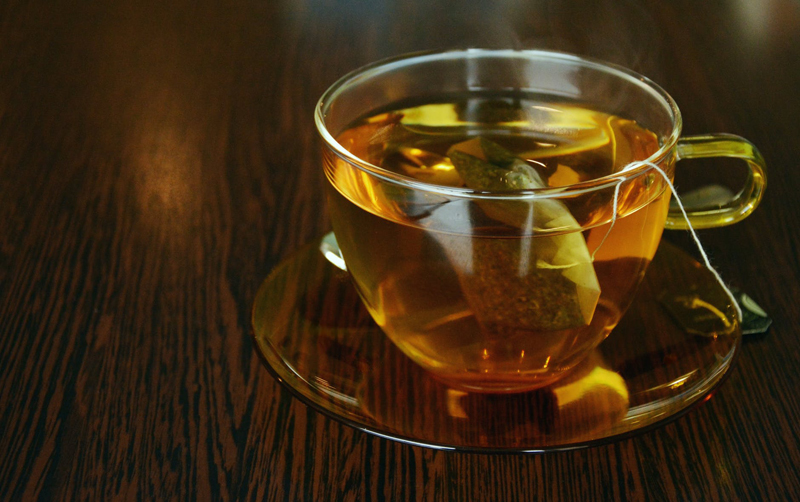 Father's Day Tea

Are you looking to give your father something special, and most likely he either has everything or he wants nothing right?

Fathers are unique; they like certain things but maybe not like the next guy. So why not create a unique day for your unique man? This "guy" might be the father of your children, your father-in-law, a step dad, god father or just grandfather.

Create a day geared toward his personality and his likes and you will have a proven winner. Tea parties themselves have gone from stuffy old English-type to Mexican Cha-Cha parties. It is all up to you.

Let's start with a bit of history about Father's Day and how it started. Supposedly a woman named Sonora Smart Dodd was attending a church service in the year of 1909. She was deep in thought, Miss Smarts' mother had been passed away for some time and she was thinking of how grateful she was to have her dad. He was raising her all by himself and had done so much for her. She wanted to show her gratitude and since his birthday was in June she decided to dedicate a special day for him. So the first actual Father's Day was June 19, 1910. It caught on; by the year 1926 a committee was formed in New York called the National Father's Day Committee. Then in 1956, by a Joint Resolution in Congress this committee was reorganized. Finally in 1972, then President Nixon established a permanent observance of a national holiday, Father's Day. And proclaimed it to be celebrated the third Sunday in June.

Father's Day is the fifth most celebrated holiday in the United States with about sixty-four million Dads or so, it is hard not see why. The most traditional gifts are those dreaded neckties, tools, fishing poles, and golf clubs.

Tools reminds Dad that he has work to do, neckties reminds him that the work week awaits him. So taking him out, cooking for him and resting with a cold glass of iced tea seems to be in order! June is Iced Tea Month anyway!

There are plenty of ways to take Dad, or granddad out for the day without spending those heaps of money I mentioned earlier.

Take your traditional ideas, but change them around a bit. For example: if he loves major league baseball consider going to local minor league game; lots of fun and less money. Instead of the high costs of a country club, take him miniature golfing, it's
great fun and all of the children can go. If Dad loves the great outdoors, take him on a picnic where you can fly a kite, take a hike, play a game of horseshoes, or rent a boat and go fishing. If Dad is one with the Earth, take him on local garden walks, or to the Farmer's Market in town or to the zoo. These are ideas that do not require a lot of money and children young and old can go. You also spend much needed quality time together.

End your day with Dad with a good meal and great drinks. Always inexpensive is grilling. Gear your meal around his tastes. If he eats hearty, consider the Porterhouse steaks, or feta stuffed hamburgers and corn, opt for lighter fare if he's dieting or has restrictions, like Salmon or Chicken, or even veggie kabobs. Everything tastes great off the grill!

Here is a great recipe for Iced Tea done in a non traditional way!

*This drink recipe contains liquor, but keep it virgin for the kids or if pop does not drink!

Frozen Tea Slushy

You will need:

2C granulated sugar (we use white)
7C of water
4 tea bags
1 can frozen lemonade concentrate
1 can frozen orange juice concentrate
2C gin (can use vodka or rum your choice)
@least 1 liter of lemon-lime soda (we used the name brand)

Putting It Together:

Step 1: Heat up the 7 cups of water to full boil. Now add sugar until it dissolves, stir this at a constant. Set aside to cool.

Step 2: Boil the 2 cups of water and put in the tea bags. Steep 4-6 minutes; no longer. Remove bags and discard.

Step 3: in large bowl mix sugar water, the tea, and the two concentrates.
Step 4: Stir in your choice of liquor.
Step 5: Place this mixture into the freezer. Freeze overnight.
Step 6: Taking tall drink glasses, scoop several into the glass (we used ice cream scoop)
Now, top off with the soda.

Enjoy your Father's Day! Show Dad your Love and Gratitude in a special way!



Related Articles
Editor's Picks Articles
Top Ten Articles
Previous Features
Site Map





Content copyright © 2023 by Mary Caliendo. All rights reserved.
This content was written by Mary Caliendo. If you wish to use this content in any manner, you need written permission. Contact Mary Caliendo for details.