Proper Interview Etiquette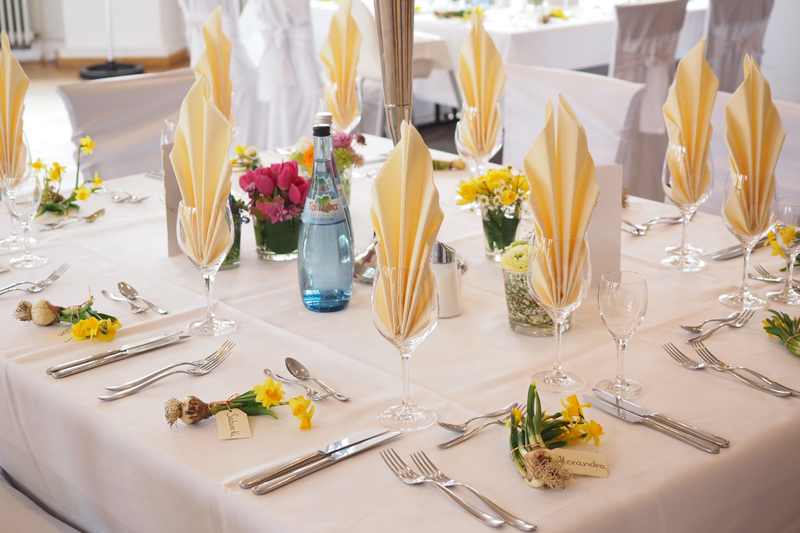 The unemployment rate is closing in on 10%. It's projected that by summer's end over 10% of our population will be unemployed. This stat is not to shake you up but to encourage you to check out how to interview well. Properly and snag that job out there before someone else swoops in. Interviews are stressful. There is no denying that. For the seasoned actor who still gets butterflies before going onstage, the job seeking pro still gets stressed. In fact, it's said that when the actor stops getting the proverbial butterflies, it's time to get a new job. Being nervous is natural and simultaneously keeps you on your toes. Going into an interview relaxed can come off as cocky and it's quite possible you'll be off your game.

Before you arrive (perhaps a day or two before) scout out where you are going. This way you'll know how long it takes to get there. You will see how people at the office dress. If you go in, you might find some literature on the company. There may be an annual report, newsletter or a sales brochure. If you haven't been told already, you can find out the name of the person you are interviewing with. If they are prominent with the company go to the company website and check out their credentials.

Appearance is key to making a positive first impression. It used to be that a coat and tie or power suit was necessary. Now you can wear almost anything. It's just up to the company. That's why doing a little homework is key. Make sure your hair is clean and combed. Likewise, your nails should be clean and trimmed. Ladies, that chipping nail polish will distract you and your interviewer. It could also be an irritant when you discover that when you are nervous you pick at your peeling polish. It's best to not have any polish at all. When choosing your clothing, go for conservative over glamorous. If you are unsure of a company's dress code, overdress (as in a skirt and top) rather than underdress (as in slacks and t-shirt). You want to arrive at least 10 minutes early. Turn off your cell phone. Finally do not assume the person who greets you is the receptionist. At all times remain humble and gracious. Regardless of who you meet first, assume everyone at this company (not just your potential boss) will have a say in hiring you.

When it comes to personal appearance, what you wear and how you wear it will speak volumes. You may adore your wildly streaked hair. And your lip ring may really say who you are. Your potential hire, however, may interpret these outward shows of individuality as rebellion and a lack of wanting to work as a cohesive unit. You have every right to be who you are. Every company, on the other hand, has just as much right to say that pierced eye brows are not the image they are trying to project. You will have to decide if the job or your personal style is more important.

Grooming is as important as wearing appropriate attire. Press your clothes and make sure they are clean. Shine your shoes. Look for missing buttons, tears and hanging threads. Keep hair done and clean and make-up simple. Deodorant is important but abstain from perfume and cologne.

During the interview make a professional and positive first impression. You can start by being on time. There are no exceptions to this rule. If you are unrepentantly late it reflects poorly on you. It's better to call and offer to reschedule.

Introduce yourself first to the receptionist. Don't assume they know who you are. Even if you were there just yesterday, walk in, smile, introduce yourself and say who you are there to meet with. There is nothing more awkward than having people ask who you are. So eliminate the challenge.

Smile and look your interviewer in the eye. Give a firm handshake and address them by their name. Reinforce how positive and considerate you are by calling them by their name at least once. Speak clearly and effectively. Don't mumble and avoid the "ums", "you knows" and slang that would scream how young and inexperienced you really are. Use your words appropriately. Don't try to incorporate your word of the day. Using complete sentences and enunciating will place you head and shoulders above overly techie verbiage and terms.

At the end of the interview call them by their name and thank them for their time. Look them in the eye and shake their hand. Follow up with a short thank you note.


Related Articles
Editor's Picks Articles
Top Ten Articles
Previous Features
Site Map





Content copyright © 2021 by Lisa Plancich. All rights reserved.
This content was written by Lisa Plancich. If you wish to use this content in any manner, you need written permission. Contact Lisa Plancich for details.