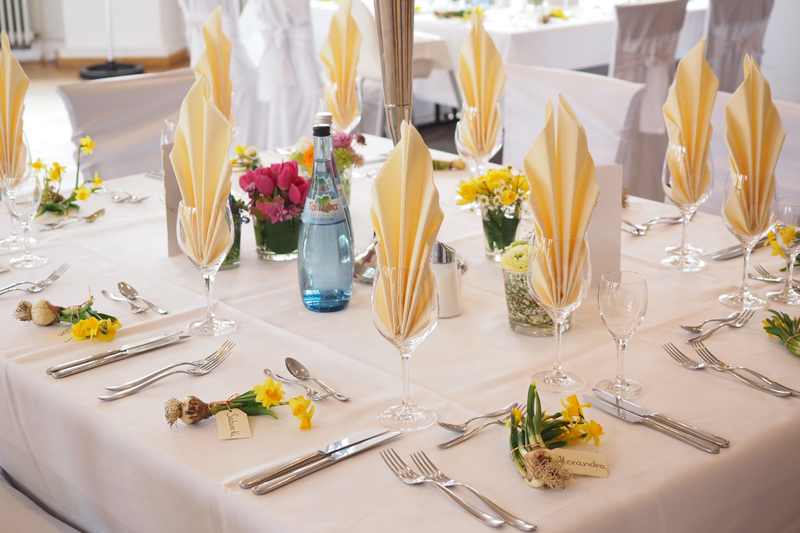 What's the difference between wearing jewelry and jewelry wearing you? For many women a ring, earrings and a necklace are all the adornment necessary. Other women believe this to be too gaudy and prefer not to call "that much" attention. To their accessories. Other's still prefer lots of rings, many bangles, earrings that dangle and necklaces that sparkle. Etiquette dictates that there is nothing wrong with how many accessories you choose to wear. Accessorizing is a personal decision reflective of your personality and taste. While some will look at a woman and decide she is pain, other will decide her jewelry choices are too gaudy

The bottom line is that it's what you wear it's how comfortable you make the person feel who you may be more included to judge. When taking into account culture, personal taste and ones own whimsical moods, to say nothing to the attire one wears on any give day, how a person wears their jewelry is none of your business. If you like a piece of jewelry on someone else let them know. When a person walks into a room and you drool over a perfectly matched pair of emerald earrings that go exquisitely well with the necklace choice and dress, confide in them your pleasure in their taste. Compliments are encouraged at all times.
If, however, you dislike someone's taste of lace of any adornment, etiquette would dictate that you keep you mouth shut. Your dislike of a woman's necklace has no place in what may be a sentimental piece of her grandmother's jewelry.
Many designers mix different metals within one jewelry piece. There are a few basics to be passed along and used how you would like. If you are married, your wedding and engagement rings are good any time. Remember, when dressing wears the clothes and jewelry, not the other way around. Before five, keep it toned down and use the fun stuff. After five o'clock think one of two important pieces such as a great bracelet or pin. Some people don't like to mix jewelry. Others enjoy wearing jewelry that contrasts. It is perfectly fine to wear gold rings with silver earrings or bracelets. Many, however, like to keep gold together or paired with pearls and others like just silver with a cooler clothing palette.
Generally teens to twenties seek as s what everyone else is wearing. This would fall into the "fad" category. The "in" accessories change frequently and therefore don't necessarily cost much. It's just costly to continue what the current fad dictates.
From the thirties on, individuals go for their own look – their own individuality. Their unique jewelry item becomes their "fashion". The jewelry these people choose they will continue to wear for years. The reason for this longevity is they find it appealing and effective for their personality and style. As time goes on, most will purchase a designer or high-end piece of jewelry to add to their collection.
Jewelry should accessorize your outfit whether dress or jeans. When deciding place a small item or two of jewelry on when dressed in the desired outfit. After the small items are on take a look in the mirror. Then replace them with larger jewelry items. You decide the look you like and go with it.



Related Articles
Editor's Picks Articles
Top Ten Articles
Previous Features
Site Map





Content copyright © 2022 by Lisa Plancich. All rights reserved.
This content was written by Lisa Plancich. If you wish to use this content in any manner, you need written permission. Contact Lisa Plancich for details.