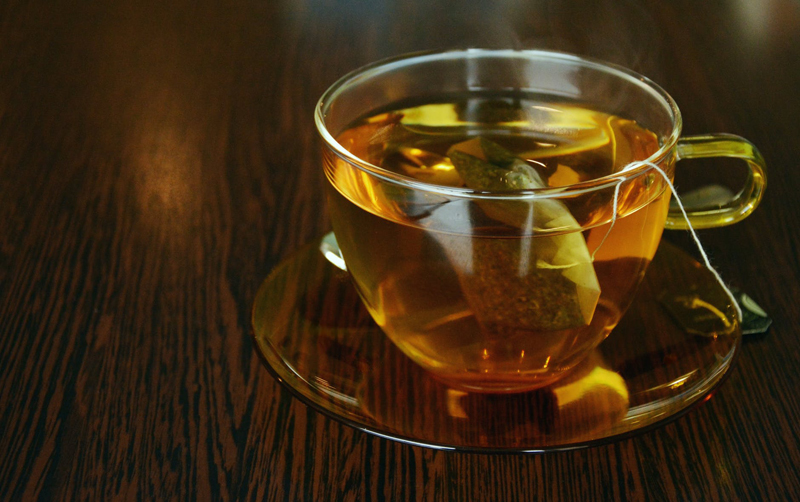 Flowering Tea

What is flowering tea, tea poesy, or a tea bloom?

Basically flowering teas are small bundles of dried tea leaves and flowers that are bound together with cotton thread into the common shape of a ball.

Most of all flowering teas originate in China. This is a very special age old Chinese art form made by hand. Most of the flowering tea balls are still made by women.

A beautiful tiny bouquet will bloom before your very eyes. A wonderful little tea garden will form for your pleasure. The Yunnan Province in China is where the authentic tea balls are made. Some surrounding border towns such as Laos and Vietnam will also manufacture them as well.

The process to make the tea balls starts with the use of the three most common teas: white tea, green tea, and black teas are used. These teas are picked very early in the morning; (while some large plantations use machinery to pick, smaller plantations still picks all tea by hand) this is when the just picked fresh tea is at its most moist state. The tea leaves are then flattened out and sewn with cotton thread into various shapes and bundles. Some shapes are easy for the women to sew. These may take only a minute or so. But there are some tea blooms that are very elaborate and may take up to ten minutes
To construct and sew. Then the tea flowers will go through the usual drying process, and on into the oxidation process and finally to the firing process.

Some of the most common herbs and flowers that are used in the flowering teas are: Rose, Chrysanthemum, Jasmine, Calendula, Amaranth, Camellia flower, Osmanthus flower, silver needle white tea and Lilly.

Green and White teas are usually those that are designated to be drinking teas. There are some flowering teas that are meant for display. All flowering teas are edible, but some have a better taste.

Green and white teas are considered more of a "delicate" tea. Once tea poesy has been purchased, the use of a glass kettle or tea pot is used so that one can witness the "blooming" or the opening of the flower.
Bringing to a low boil in a kettle on the stove is the water that you will use for the tea flower. Pour the heated water into the glass pot; now drop in the tea flower. Watch as slowly the beautiful little flower unfolds. The show that the tea bloom will give is a beautiful and serene one.

Tea posies are beneficial to most people and there are no apparent side-effects. The tea flower does not contain caffeine, has low calories, and has very low tea tannin content. It is a rich source of vitamins and minerals.

Use of high quality teas, brings forth meditative beauty and a great sensory experience. It can be considered quite a romantic experience of sorts! Makes a great gift for a wedding anniversary!

*A few words of caution, when using a glass vessel, or pot, or large glass- please make sure that it is tempered. Regular glass will crack when warm to hot water is put in a container that is not tempered!

Enjoy a new experience with a flowering tea.



Related Articles
Editor's Picks Articles
Top Ten Articles
Previous Features
Site Map





Content copyright © 2022 by Mary Caliendo. All rights reserved.
This content was written by Mary Caliendo. If you wish to use this content in any manner, you need written permission. Contact Mary Caliendo for details.