Reasons to Love Being Single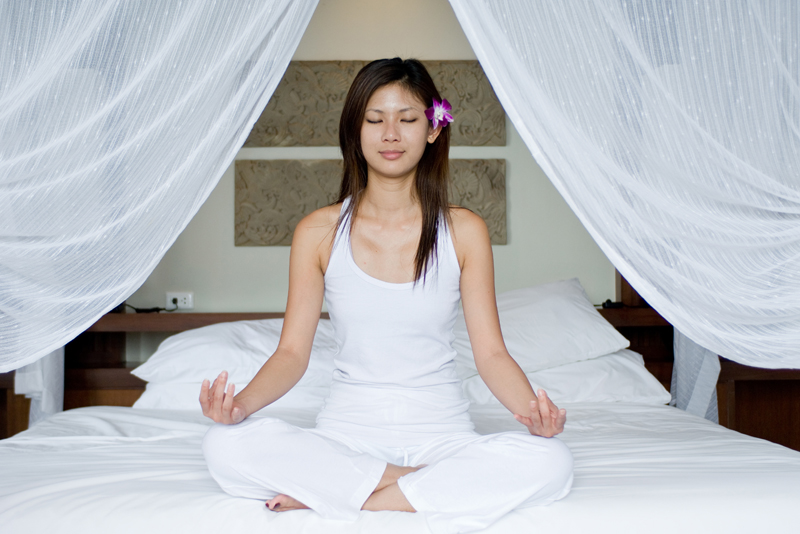 It seems that no matter what is going on in our lives, that old saying about the ''greener grass'' always pops up at some point. There are so many things to be loved and hated about being a single person. Whether it's hating the weekends alone, or the approaching holidays; having things to fix about the house with no one there to help out; or, simply, having someone to hold you when you want to be held – these things can magnify the loneliness that sometimes comes with being solo and over shadow the good that comes with being single. Moreover, with all the problems in the world, from record unemployment, lack of affordable healthcare, high cost of education and housing, having a shoulder-to-cry-on is more important now than ever.

However, it is also important to remember to keep a perspective on what is going on in your heart and head. These challenging times are when we need to make an extra effort of taking special care of our own needs. Being clear about whether we are feeling lonely because we have physical needs rather than simply the need to share our thoughts with another person can be an important distinction in how we go about filling that void. It can mean the difference between calling up a friend to meet for coffee and a chat, or getting involved in a toxic relationship out of fear of being alone.

Change the way you see things:
If you find yourself constantly thinking about the worst-case scenario, then take a moment to be still, meditate, and look for the cause of these feelings. Did they come about because of the things your parents used to say to you when you were a child? Are they the concerns of a friend or loved one who feels that they have your best interest at heart? Is it something an authority figure in your life has said was important to consider? Or, do you have a general fear of the unknown? Whatever the cause, you must have a clear perspective on why you respond to events in your life the way you do.
Once you understand your feelings and emotions a bit better, you can control your fears, and through repetition, your fear response will adjust to your new way of processing information.

Here a few tips on how to think differently about being a single person, and learn to find the good in your current situation:

1. Control Your Fears: Too often, we are concerned with what others think about us, and while this fear may come in handy at times (like when you are going to a job interview, presenting yourself to a potential client) most of the times we have little control over what others think about us. We need to reframe the information we receive from others about who they think we are.

2. Self-Compassion: We must learn how to be kind to ourselves first, before we can begin to think about being kind to others. How you feel about yourself affects how you put yourself out there in the world. If you lack compassion for yourself, then being single will seem like a scary thing that borders on being some kind of punishment. When you love yourself, and have compassion for the decisions you have made in the past (especially the decisions whose outcomes where unexpected or un-welcomed) you free your soul of fear.

3. Self-Discovery: Who are you? What turns you on? What turns you off? What types of talents do you have, or do you want to have? There are so many facets to you, and often we wait for others to draw them out of us. Well, being a single person gives you the time and space to find this out on your own. You could write volumes of journals about your self-discovery. Being alone is scariest when we feel empty and without purpose. When you have a purpose in your life, you will find that you do not have the time to feel lonely. If, you find that self-discovery is too daunting a task to take on, try discovering someone you admire. Make a project out of researching someone that you respect and has qualities you want. Go all out! Go to the library and get books (if this is a famous person) and read, read, read. Drink in all the information you can until you know this person well. If the person is from you community, or family, make a project of interviewing them, find out as much as you can about them as you can, and soon you will have a guideline on how to go about creating your own ''self-discovery.''

Love your single life: No one's life is perfect, even the lives of those shiny, happy couples that we see everywhere. They too have their own difficulties to bear. Living in unpredictable times can evoke feelings of loneliness and fear, however, it is possible to thrive and find happiness in being a person alone.

Actively look for ways of seeing your situation differently. For example, instead of focusing on the fact that you are waking up alone, give thanks for having a home, or good health, or for the wonderful people in your life. Find the good in your life and acknowledge it daily. Uncertainty in the housing market, the job market, lack of health care, or less money are problems that plague everyone, single or not. Moreover, if you teach yourself to control your fears, have self-compassion, and embark on a journey of self-discovery, you will be giving yourself the tools necessary to enable you begin finding things to love about being single.


You Should Also Read:
Heal Your Past and Take Control of Your Future!
6 Tips to Help You Clear Your Single Life Clutter
Single and Rejected


Related Articles
Editor's Picks Articles
Top Ten Articles
Previous Features
Site Map





Content copyright © 2023 by Christyann Anderson. All rights reserved.
This content was written by Christyann Anderson. If you wish to use this content in any manner, you need written permission. Contact Christyann Anderson for details.