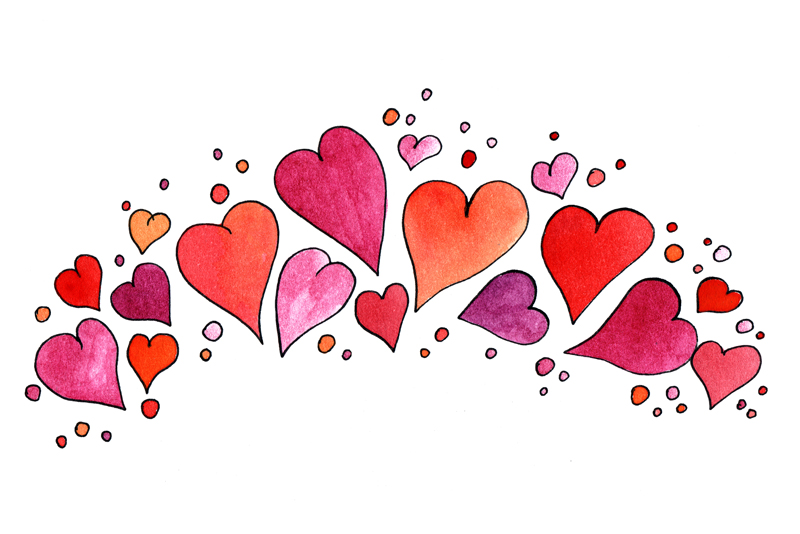 One end of the wedding spectrum is characterized by months of planning for an event steeped in tradition and elegance, accompanied by possible looming fears of wedding related stress. There are many beautiful aspects of a perfectly planned white wedding but there is a flipside to this wedding format; one where you can marry the man of your dreams and let your hair down at the same time.

The Las Vegas wedding has a little bit of everything for a bride and groom-to-be, and not all of it is set apart by cheesy impersonators and questionable late night nuptials. Whether you've planned your Vegas wedding or are jumping in on a whim, this vibrant city in the desert has its own wedding format full of tradition in its own right.

The appeal of marrying in Las Vegas lies in its history as it was once one of the easiest locations to apply and receive a marriage license. Clark County's policy does not require blood tests or a long waiting period to receive the certificate, so couples are in and out then married in nearly one fell swoop.

Additionally, in its early days, Las Vegas buzzed with the glam of the golden era of big screen and TV celebrities. The glitz of the Vegas strip drew in hoards of big name celebrities, many of whom said, "I do" amongst the bright lights and big wins. One of the most legendary nuptials to take place in the city was that of the "King of Vegas" himself, Elvis Presley, who has since become a Vegas wedding icon.

As the city's popularity increased with old Hollywood inspiration, so did the demand for glamorous yet no-nonsense weddings. Small wedding chapels began popping up in the area and soon became as famous as their bustling casino counterparts.

One of the first Las Vegas chapels, the Wee Kirk o'the Heather Wedding Chapel opened in 1940 and is still performing ceremonies to this day. Another Vegas wedding landmark, the Little White Chapel, boasts involvement in numerous celebrity weddings including (but not limited to) Paul Newman, Frank Sinatra and even former pop-princess, Britney Spears.

The Little White Chapel also prides itself in offering the first drive-thru wedding option. The chapel's website tells a tale of a disabled couple unable to easily maneuver from their vehicle to the chapel to exchange vows. The chapel's owner, Charolette Richards thought a car-side wedding service was the perfect solution and has since performed numerous ceremonies at their 24-hour drive up wedding window.

The draw to this city has never faltered and neither has its label as one of top wedding destinations. Today, Las Vegas is home to nearly 50 wedding chapels and performs upwards of 100,000 ceremonies annually.

The city whose motto is, "What happens in Vegas, stays in Vegas," is a place distinguished by impulse and instant gratification, as well as haven that stimulates all the senses. It's no wonder so many love struck couples decide to marry on a whim, especially with the ease of all inclusive wedding packages available.

Everything from the dress to the tux and flowers, and even a celebrity impersonator to officiate is effortlessly checked off the wedding to do list in minutes. For a bride looking for a stress-free, preplanned and somewhat wild wedding adventure, this is the perfect option. Simply insert bride and groom.

While the desire to marry in Las Vegas typically calls to mind an impulsive event, the city is sure to offer the traditional bride and groom plenty of options for the simplest of weddings to the most opulent. Small wedding chapels work with brides for months to plan perfect intimate ceremonies, while the larger resorts and casinos offer planning services for more extravagant affairs.

One thing is clear, Las Vegas knows weddings and does its best to offer couples top to bottom service depending on their wedding wishes.

Steeped in its own form of wedding tradition, couples continue to tie the knot in this wild town whilst living it up on the strip. Whether you plan to elope with Elvis in attendance or are planning a spectacular destination wedding for your guests, Las Vegas is a wedding destination designed to create unique but smile inducing wedding memories.


Related Articles
Editor's Picks Articles
Top Ten Articles
Previous Features
Site Map





Content copyright © 2022 by Christina Marie McBride. All rights reserved.
This content was written by Christina Marie McBride. If you wish to use this content in any manner, you need written permission. Contact Christina Marie McBride for details.