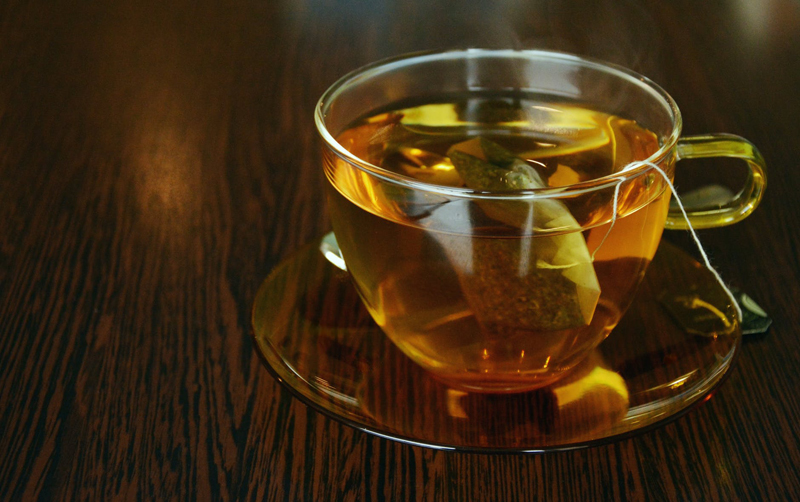 Blueberries for Tea

Are you having the end of summer blues? Did you know that over 90% of all of the blueberries in the world are grown in at least 35 states right here in the United States?

Did you know that the peak of blueberry season is in the month of July? The United States Department of Agriculture declared that on May 8, 1999, that the month of July is blueberry month.

People have been growing and consuming blueberries for centuries. It has been said that the pilgrims were taught by Native Americans how to use the blueberries. The wild blueberry bush is one of a handful of native fruit plants to North America. During the civil war, troops regarded the tea that was made from blueberries as a staple drink. They had no idea that the tea they were drinking was not only warm and comforting; it was very healthy as well!

The blueberry tea that the men were consuming contained a rich source of antioxidants, and that each mug contained a naturally occurring chemical called phytochemicals that strengthen the body's cells. The phytochemical fight off and may even prevent what are known as "free radicals". The blueberry tea is also rich in vitamins C & E, mineral manganese and is a great source of fiber. About 3 ½ oz. of blueberries themselves equals 17 I.U. of Vitamin E for example. While Native American Indians still believe in its properties; science has taken a long look at the blueberry and are certain that blueberries do contain cancer reducing properties and have benefited with heart disease prevention. And while it is not yet proven to relax women during childbirth, or reduce inflammation, restart memory loss, intellect, or motor skills these are claims that are now being studied.

The blueberry can be fresh, frozen, preserved, dried, or powdered. The blueberry can be made into bread, muffins, pancakes, cobblers, jelly/preserves, sconces, tea cakes and many more. The versatile blueberry can be made into soups, stews, and of course tea.


The North American Blueberry Council has a web-site that will direct you to U-pick farms. Where the whole family can go and make a day of family fun all while bringing home bushels of fresh blueberries.

Today, there are quite a few large major brands that have blueberry tea bags/loose tea in the regular supermarket easily obtainable to the consumer. Blueberry tea is available from on-line merchants, as well as organic and health food stores. Blueberry teas may also be mixed with other rich antioxidant fruits like pomegranate to "amp." up the antioxidant value.

Here is a recipe to keep you loving blueberries even more.
This recipe is a simple and easy version of tea bread that you can use for your next tea party or can be used for breakfast or brunch.

Blueberry Tea Bread

Here is what is needed:

2 eggs (beaten) 1/3 C melted butter (I use margarine) 4tsp. baking powder
1C sugar 1C milk (sit @ room temp.) 3C flour(all-purpose, sift)
1tsp. salt 1 ½ C blueberries (can use frozen or canned)
½ C nuts ( optional -chopped, your favorite for ex. walnuts)

Preheat your oven to 350 degrees. Grease and flour two loaf pans.

What you need to do:

Beat the eggs and sugar together along with the melted butter. Blend in your room temp. milk. In a separate bowl mix the flour and baking powder together. Now pour the liquid ingredients into the flour mix. Blend use gentle strokes. Now add blueberries and optional nuts. Again, be gentle with strokes. Slowly blend the mixture. Ready to pour batter in loaf pans. Fill only ½ full.

Bake the bread for 40-50 minutes, loaf is done when tester comes out clean.

This recipe yields 2 loaves. * Can add 1 tsp. lemon rind, or orange rind or many spices such as cinnamon, allspice, clove, and nutmeg. *If frozen blueberries are used do not thaw them use them frozen.

Serve with your favorite topping, cream cheese , butter, or jam.

Enjoy!



Related Articles
Editor's Picks Articles
Top Ten Articles
Previous Features
Site Map





Content copyright © 2022 by Mary Caliendo. All rights reserved.
This content was written by Mary Caliendo. If you wish to use this content in any manner, you need written permission. Contact Mary Caliendo for details.