Hot new group, Jada, dishes out with BellaOnline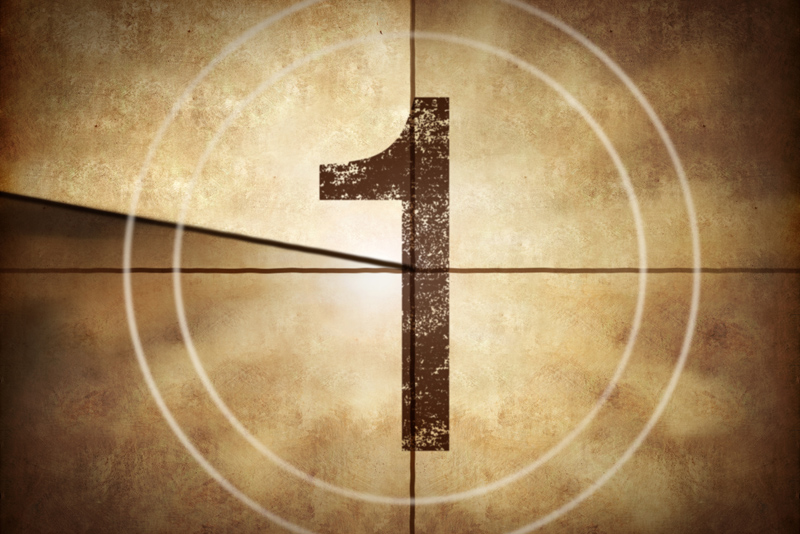 Describe your music. What are your songs typically about?

JADA- Many of our songs are about love, life, and relationships. You definitely write what you know. Our album has a good mix of ballads, up-tempo club songs, and mid tempo jams. Our music is a soulful mix of pop/R&B and dance with a big emphasis on vocal harmonies. We love to sing! We actually co-wrote two of the songs on our album and can't wait for our fans to hear them! Love is definitely the theme for both songs: one we wrote with our producer/vocal coach, Ric Poulin called "Can't Let Go" and the other we wrote with Toby Gad called "Is It Love". Both songs hit home for us and we find it a little hard to sing them at times since they "pluck on a few heart strings" so to speak!

We sing what is real to us and hope people can relate to our stories. Our radio single "American Cowboy", written by RedOne and Akon, is a really fun, upbeat summer song that makes you want to dance! You can hear it on iTunes. You can also check out our music video on iTunes and on our MySpace page: www.myspace.com./jada. It was directed by the talented Ray Kay (Christina Milian, The Dream) at a club in LA called LAX. It was so much fun shooting a music video, that we can't wait for round two! Some of our friends got to be in the video too which made it that much more special. Check it out and let us know what you think! We always get back to our fans!


What are three things you can't live without?

April- Music, mascara, and the sun!
Lauren- My Mom, chapstick, and cellphone,
Jacyn- Lip gloss, family, and food!
Elle- My planner, cell phone, and my dog Peanut.

How did you get started in the music business?

April- Wow let's see. It's been a while since I've been performing on stages since I was about two years old, but I think I was about fifteen when I officially jumped head first in this crazy business. I remember performing for Radio Disney back in the day and through that, I met the Jada girls (before I was in the group). Shortly after meeting them, I auditioned for the group and here we are! I am from CT and at the time that I got into Jada, I traveled two hours up to Boston everyday after high school to rehearse with the girls! It was a little tough, but this was what I wanted to do and I was going to do whatever I had to do to make it work!

Lauren- I think I started singing before I learned to talk! I have always been an avid performer and was in all of the choirs and musicals in school. Before I got into Jada I was rehearsing for "The Rocky Horror Picture Show" when I noticed a flyer on an "Auditons" bulletin board saying: "Wanna be a popstar?" I freaked out and think I said "Yes!" out loud! I took the flyer and went to the audition at Bristol Studios in Boston. Bristol is an artist development company that has developed us from the beginning!

Our producer/vocal coach has an amazing vocal method that can really transform your voice to sing like the Mariahs of the world! His partner/our manager Laura Poulin also helped develop us into well-rounded artists who are very much involved in all aspects of our career from learning about the business end of things to promoting and marketing. It's important to us to be as involved as possible! I remember I was so nervous during my audition for Jada that my hands were clammy and cold! At the time, I had lots of classical and musical theatre vocal training and no training in Ric's method of singing which is more pop/gospel/R&B based. I didn't think they were going to pick me because of that, but a few days later, I got a call from Laura saying that I was under "super-star consideration"! I almost fell over! My parents didn't know I had even auditioned for the group at that time so I had a lot of explaining to do because they were driving six hours up from Philly to pick me up and take me home for the summer!

Jacyn- From the time I was very small, I knew I wanted to entertain and be on stage. Perhaps I did it before in a past life? I would bug my dad to make home movies of me singing, dancing, and goofing off. When I was eleven, I did my first stage play. I was hooked on theatre from that point on and did dozens of musicals and plays right up until I joined Jada. Being on stage is an escape, and a creative, fun outlet for me. Singing makes me a happier person! From theatre, I branched out into recording and wanted to become a recording artist. I auditioned to be in Jada and the rest is history! I believe music has the ability to change people's lives. I feel so fortunate to have the opportunity to be in the music business, and that I can have the chance to make a difference!

Elle- I've always loved to sing and always loved to be the center of attention, so it was only natural that I was going to be in the music business in some way or another! I started doing auditions for talent shows and musicals and was getting a lot of positive attention, making me want it more. So then I auditioned for a girl group at Bristol Studios where I was taking voice lessons at the time and it kind of just went from there! It's been a quite a ride!

What kinds of challenges are there when working in a musical group?

April- We face most of the same challenges any family would. You know, you have to get along and compromise a lot. We spend a lot of time together and we love each other so we get a kick out of challenging one another, but it's all in good fun. The hardest part is wardrobe, when someone else gets the outfit you wanted.

Lauren- One of the challenges of being in a musical group is which bed we want to sleep in the hotel rooms! I personally like to sleep in the bed that is closest to the window and I know that April likes to sleep in the one closest to the wall so we are a good match when it comes to roommates. Sometimes we will have to "rock, paper, scissors" the bed of choice though!

Jacyn- Where to go eat! Some of us are into red meat...some of us aren't! We are all about the "team" environment and try to go to places where everyone can find something they like. I think that's what has kept us together for so long: compromise! Sometimes we'll have different opinions, but we try to meet in the middle if possible. Musically, we have similar influences and ideas, so we don't run into problems on that end often!

Elle- There are a lot of the same challenges that are in any group setting really. We have disagreements on things here and there but the thing about us is that we talk a lot! We talk about everything and none of us are afraid to say what is on our mind so it makes it easier to keep everyone happy.

What are words of wisdom you live by, that help guide you in daily life, as well as in the music industry?

April- I got a fortune cookie one time that said "You are a Jedi, use the force". That's pretty much what I base my entire existence around. I'm a Jedi, I can control things with my mind.

Lauren- A very special person (aka my own personal American Cowboy) in my life always says to me: "Eye of the tiger" whenever I am down and out and need a little boost. It really helps when I am exhausted and trying to get through a tough day. He is my own personal cheerleader.

Jacyn- "Live, Love, Laugh" and I always try to remind myself to be "in the moment".

Elle- Work hard for what you want and be true to yourself.

What was it like working with Akon?

Jada- Akon is great! We got the opportunity to perform with him at Boston's big summer KISS 108 Concert this year at the Comcast Center in Boston! It was such an incredible experience and Akon was so down to earth and fun to talk to! We even made up a secret handshake with him that we are sure will spread like wild fire!

Your debut album comes out this fall. What can people expect from it?

Jada- We are so excited about this album! Of course, we're excited because it is our debut album, but also because we love the songs that were chosen for it. It's fun because we have a few different feels going on throughout the 10 songs, but they all do a good job showing what Jada is really about. We go from the sad love ballads to the upbeat fun dance songs, all with that pop/R&B flavor. Right now, we're looking at a fall release for our album which we are very excited about. We worked on it for a little over two years and the experience we've had has been amazing!

We've had the opportunity to fly all over the country to work with some of the industry's top producers such as RedOne (Lady Gaga, NKTOB, Sean Kingston), Akon, Wyclef Jean, Danja (Britney Spears, Jesse McCartney), Andrew Frampton and Wayne Wilkins (Natasha Beddingfield, David Archuletta), The Jam (Brandy), Toby Gad (Fergie, Beyonce), and Ric Poulin (Dropkick Murphy's). We have been kicking around some album names and came up with a few but would love feedback and album name ideas from fans! We have a group of street teamers called Jada ninjas who help scope out cool album names. If you want to join the crew, e-mail jadastreetninjas@yahoo.com to learn how you can be a ninja!


What's next for Jada?

Jada- World domination! We are busy doing tons of publicity and performances, on top of show rehearsals and recording new songs. We are acquiring quite the number of international fans and have had a busy summer with shows already and we would love to continue a tour in the fall to promote American Cowboy and our album!

Our next plan is to continue traveling and spreading more Jada-ness worldwide! Of course, the album is coming out soon and we are looking to release a second single as well! We want to thank everyone who has joined the "Jada train" and shown love from all over the world!

Check the links below to learn more about Jada and their music, including their single, American Cowboy!

You Should Also Read:
Official Jada website
Twitter
Facebook fan page


Related Articles
Editor's Picks Articles
Top Ten Articles
Previous Features
Site Map





Content copyright © 2022 by Lorna London . All rights reserved.
This content was written by Lorna London . If you wish to use this content in any manner, you need written permission. Contact Trina Boice for details.