Quick & Easy Recipes to Treat a Hangover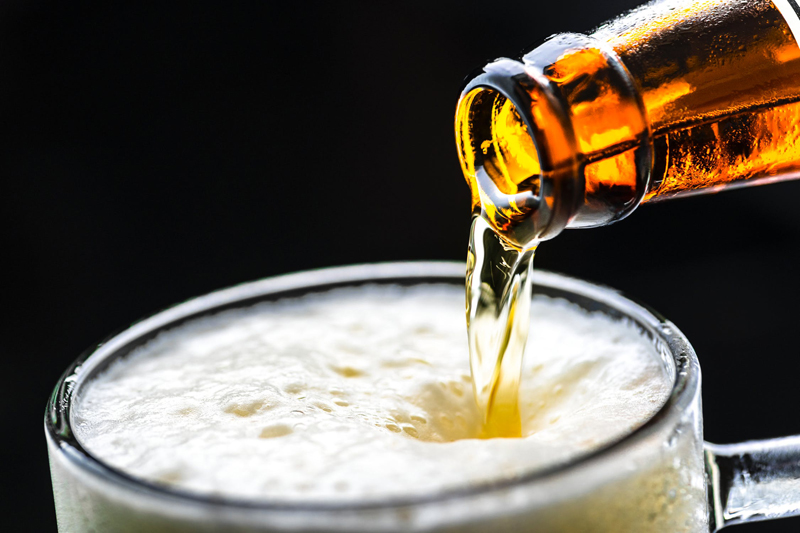 So much has been written about hangover cures: replenishing the body with water or sports drinks, consuming fatty foods, eating tripe soup, or drinking pickle brine. These all serve a function in alleviating your hangover, but offer little in the way of soothing gentility. You are suffering, so you need the ability to treat your throbbing head with a simple remedy that tastes good and works effectively.

Since taste-buds differ, my favorites may not be your favorites. With this in mind, the remedies below offer variety and ease of preparation. You may wish to experiment with them all, before you settle on a short list for your own Hangover Treatment Recipes.

Carrotte Mèlange Cocktail

  8 ounces Carrot Juice
  1 ounce Beet Juice
  4 ounces Celery Juice
  1 ounce Parsley Juice

If you have a juicer, prepare juices ahead of time and keep in refrigerator until ready to use. You can also purchase these juices at your favorite Health Food Store. Combine juices in a shaker to blend. Drink 2 times during a hangover. You may wish to add a small amount of apple juice or apple cider to sweeten.

Banana Milkshake

  1 Banana
  2/3 cup Cold Milk
  2 tablespoons honey

Blend banana, milk, and honey until frothy. Banana soothes the stomach and replaces lost magnesium and potassium. Honey builds up depleted sugar levels. Milk soothes the stomach and rehydrates the system.

Cocktail avec Fruit

  1 cup Orange Juice
  1 cup Pineapple Juice
  1 Kiwi Fruit
  1 tablespoon Vitamin B Nutritional Yeast
  1 tablespoon Honey

Remove skin from Kiwi Fruit. In blender, combine Orange Juice, Pineapple Juice, Kiwi, Nutritional Yeast and Honey. This provides the B and C vitamins the body needs to recover from a hangover.

Ayurvedic Remedy #1

  1 cup Hot Water
  1 teaspoon Lime Juice
  ½ teaspoon Sugar
  Pinch of Salt
  ½ teaspoon Baking Soda

Prepare one cup of hot water. Blend in Lime Juice, Sugar, Salt and Baking Soda. Similar to a soothing tea, this rehydrates and replenishes vitamins and minerals to the body.

Ayurvedic Remedy #2

  1 Cup Orange Juice
  Pinch of Cumin (Jeera)
  1 teaspoon Lime Juice

Add Cumin and Lime Juice to Orange Juice. This spiced remedy replenishes vitamin C. In Ayurvedic medicine, Cumin, also known as Jeera, Jeeraka, Jarana, or Ajaaji, is praised for its carminative and digestive properties. The herbal scent is due to the compound cuminaldehyde, and is soothing to the spirit.

Liv.52

Produced by Himalaya Herbal Healthcare, Liv.52 is one of the most researched products on the market, having been the focus in over 300 clinical studies since its introduction 47 years ago. This product is marketed as an herbal liver support system that facilitates the rapid elimination of acetaldehyde, the toxic intermediary substance produced during alcohol metabolism. It is one of the most widely sold medications in the world and is listed in the ABC Clinical Guide to Herbs of the American Botanical Council.

Russian Shooter

  1 raw Egg
  Pinch of Salt
  Pinch of Black Pepper
  Pinch of Red Pepper
  2 tablespoons Vodka

Coat a glass with a thin layer of vegetable oil. Break one egg into the glass; add a pinch of salt, and a pinch each of red and black pepper. Add 2 tablespoons of vodka and mix thoroughly. Slam it down (like a shooter). Lie down, very still with a cold towel on your forehead.

This is a Hair of the Dog remedy that comes to us from traditional Russia. Raw eggs are a source of high quality protein and fats, and are not subject to the chemical changes induced by heating or cooking. You, no doubt, have heard the cautions concerning raw eggs and salmonella sickness. If you purchase high quality chicken eggs, produced by chickens that are cage-free and organically fed, the risks are dramatically reduced.

Crackers & Honey with Banana Slices

Spread Honey on Sourdough Bread Crackers. Top with a slice of Banana. Crackers absorb toxins while the potassium in the honey and banana replenishes lost minerals.

Super Easy Gentle Recipes

Ginger Tea – Ginger root has anti-inflammatory properties and is effective in settling an upset stomach and soothing a headache. It can vary in spiciness and heat – the longer it remains in the ground before harvesting, the greater the spice and heat.

Peppermint Tea – Often called the "world's oldest medicine," Peppermint has been in use for over 10,000 years. Herbal peppermint relaxes the gastro-esophageal sphincter and promotes belching, It also relaxes the intestines and removes accumulated gas.

Persimmon - Eating one raw persimmon counteracts the effects of a headache.

Tomato Juice and Lemon – Squeeze the juice of one Lemon into a glass of Tomato Juice. This easy little Recipe replenishes lost vitamins and rehydrates the body.

Breath Patrol Lozenges - Made of water soluble chlorophyll, citric acid and orange oil, dissolving a Breath Patrol Lozenge in the mouth neutralizes the natural body acids that cause bad breath. Hangover breath is due to the decrease of saliva in the mouth caused by dehydration. Dead cells cannot be washed away at a normal rate, resulting in breath that can increase the effects of nausea. In its bio-herbal form, chlorophyll neutralizes toxins, cleanses the body, purifies the liver, and may increase the body's capacity to deliver oxygen through the body. Citric acid balances the body's pH, and prevents the body from becoming too alkaline. The orange oil exhibits antioxidant properties, and acts as a base.

Apples – Eating apples replenishes vitamins and rehydrates the body.

Mom's Chicken Soup – Call Mom. Ask her to bring over some Chicken Soup. Canned Chicken Soup can be used in a pinch. You might also make "near-homemade soup" with Lipton Chicken Noodle Soup Mix or Knorr Chicken Flavor and Corn Soup Mix.

Learn more about Treating a Hangover.

Cheers!
You Should Also Read:
Hangover Cures - A Beer Fox Guide
Treating a Hangover
Champagne Beer for Champagne Girls


Related Articles
Editor's Picks Articles
Top Ten Articles
Previous Features
Site Map





Content copyright © 2021 by Carolyn Smagalski. All rights reserved.
This content was written by Carolyn Smagalski. If you wish to use this content in any manner, you need written permission. Contact Carolyn Smagalski for details.