Two Weekend Photography Projects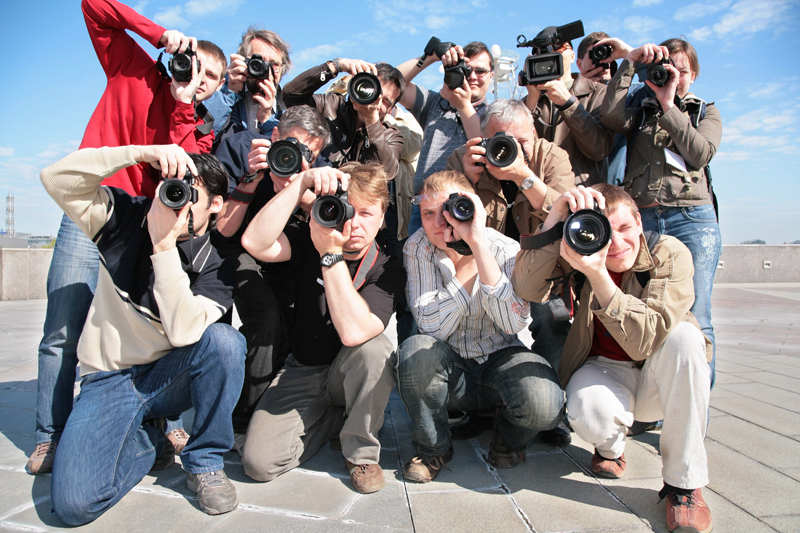 Freelensing
If you like vintage looking photos and blur in your images freelensing is a technique you might want to try. Freelensing is when you hold your lens in front of the camera without actually mounting the lens to the camera body. Using your lens in this way will make for some very interesting results although it will take some patience and practice when you first start. With freelensing you can change the focus point so you can get results that are similar to those of a lensbaby or a tilt shift lens but using the equipment you have now.

For your first freelensing attempt start with a 50 mm lens as this will be the easiest to hold. Make sure the lens is set to manual focus, as it will not be connected to the camera body. Try using infinity focus first and then, as you get more confident use other aperture settings. Keep the lens close to the camera and experiment moving it slightly till you get the effect that you are after. With this style of photography you want some light leaking in to the camera but not too much that it washes out your images.

Freelensing can be a lot of fun but as with all techniques there are a few things to look out for. Having your lens off the camera does mean that there is little protection for your sensor, so as long as you bear this in mind and avoid overly dusty places, you should have a lot of fun trying this out.

Shoot One Theme All Day
Make a decision to spend the whole day shooting only one theme. This project helps you to focus and also stretches your creativity as you are pushed to find new ways to shoot the theme to make your shots stand out. There are so many themes that you can decide upon, that the creativity of it is entirely up to you. If you are not so great with decisions you can ask someone else to decide your theme for the weekend. Themes can be anything. Maybe you decide to shoot all the red items you see that day and make an interesting collage at the end. How about taking portrait photos of people that live in your hometown (remember to get model releases if you want the right to use the images). Whatever theme you decide upon, the message must be clear for the body of work to be successful so bear that in mind when you edit your shots later. It can help to decide first how you will be displaying your images (triptych, collage an album etc.) so that you are even more focused on the images that you need to produce.

Whether you decide to be more free and try out freelensing or focus in on a theme, don't forget to have fun while you are creating your art!


You Should Also Read:
Ten Photography Projects to Keep You Inspired


Related Articles
Editor's Picks Articles
Top Ten Articles
Previous Features
Site Map





Content copyright © 2022 by Ewa Sapinska. All rights reserved.
This content was written by Ewa Sapinska. If you wish to use this content in any manner, you need written permission. Contact Ewa Sapinska for details.