Hunters Feeding the Hungry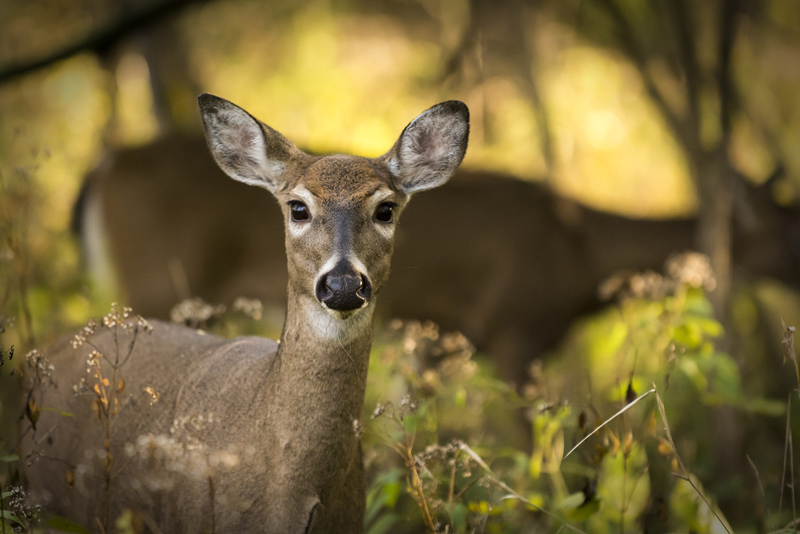 As a hunter, you can make a difference in someone's life. Just by donating one deer, roughly 100 pounds of meat, you can give 200 people a meal that they might have otherwise gone without.
In 1997, Rick Wilson, minister and avid hunter, was inspired to create the nonprofit organization, Farmers and Hunters Feeding the Hungry or FHFH, after witnessing one family's need first hand.
Farmers and Hunters Feeding the Hungry is an outreach ministry of people called upon to feed the hungry nationwide. The group's goal is to encourage hunters across the United States and Canada to donate surplus harvested large game animals to their local FHFH program.
Since 1997, the FHFH has processed over 1,600 tons of venison and other big game. That is roughly 12,800,000 servings of food for soup kitchens and food banks across America. Donations were even utilized for emergency assistance meals for survivors of Hurricane Katrina in 2005.
Fresh meat is the hardest commodity to acquire, according to most church feeding programs and soup kitchens, due to its high cost. Retail cost of beef is roughly $3.00 to $5.00 a pound. In contrast, venison, a low fat, high protein, highly nutritious alternative renewable meat source only costs a rough $1.00 per pound. That is only .25 cents per serving!
However, the program's biggest challenge is raising the funds to pay for the processing costs. As a nonprofit organization the program relies on contributions from hunters, churches, local businesses, sportsman's clubs, and private individuals as well as other foundations. All of the proceeds raised by fundraisers of the FHFH go directly to meat processing and storage, making the meat available at no-cost to the member agency's food programs. Such agencies that benefit from the FHFH program are: Churches food programs, Salvation Army, food banks, emergency assistance programs, and children's orphanages.
With the help of responsible hunters and game management deer and other large game populations are growing and the animals are thriving in our rural and even urban communities. However, they are also quickly becoming not only a nuisance but also a danger to property, people and crops. Many states have implemented different game management techniques to manage healthy game numbers and reduce auto accidents. Spring and summer crop and property damage permits are issued to farmers, airports, military installations and agriculture facilities. As well as extending the usual recreational hunting seasons and increasing bag limits states have put hunters in a position to harvest more deer and or large game then they can personally use.
Before FHFH, many of this surplus meat was just being discarded, but now farmers and hunters can deliver unused, unwanted surplus harvested game animals to participating meat processors in their county.
Hunger in America: Some hard facts…..
• More than 1/3 (38%) of families leaving welfare reported that they ran out of food and did not have money to purchase more ( Urban Instatute-2001)
• Approximately 7 million different people will receive food assistance in any given week ( Feeding America, formally America's Second Harvest-2001)
• Approximately 96,000,000,000 pounds of food are thrown away each year by the Food Service Industry ( Food Chain)
• 33.6 million People are at risk of hunger; this represents approximately 1 in 10 United States households. (10.7%) ( Bread for the World Institute-2002)

August Whitetail
Photo taken by MaryBeth Crabb, School Creek Park, Milford Lake, KS. 2009
As you finish reading this article, think for a moment about how fortunate you and I are, and then try to think about the thousands of Americans who will go to bed hungry. Please contact your local FHFH chapter and donate some of your time, money or whatever you can—and this year, this hunting season, buy an extra large game license and donate a hunt to the hungry.
Related links
www.fhfh.org
www.kshfh.org
www.urban.org
www.secondharvest.org
www.bread.org


Related Articles
Editor's Picks Articles
Top Ten Articles
Previous Features
Site Map





Content copyright © 2022 by MaryBeth Crabb. All rights reserved.
This content was written by MaryBeth Crabb. If you wish to use this content in any manner, you need written permission. Contact MaryBeth Crabb for details.