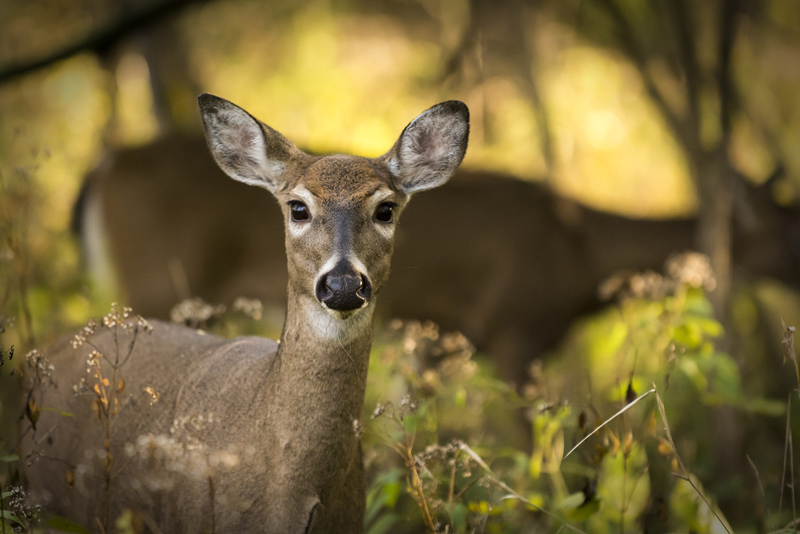 For those of you who love to eat wild game, you know if prepared properly, it can be some of the most delicious meats on the planet. However, if ill prepared , one taste can turn a person off from wild game all together. Consequently, there are a few things you can do from field prep to the table to create the tastiest piece of meat you will have ever eaten.

When in the field, make sure you dress your kill as soon as possible, cooling the meat properly. Keep as much of the fluids from inside the body away from the meat. Rinse with fresh cool water, wrap in cheese cloth and hang or place on ice until you can get your meat to a meat processing plant or until you can process the meat yourself.

Venison can be prepared just like beef. Ground it can be used in spaghetti or Hamburger Helper type meals, or made into burgers. It can be seasoned to have any number of flavors, spring sausage, hot spicy sausage and breakfast are favorites in our house. Use the roast and stew meats just as you would prepare a beef. I usually place a roast of venison in a crockpot after braising with the usual assortment of veggies and let it slow cook all day. The steaks, backstrap and fillet mignon are the tenderest pieces of meat , just as with beef , the most delicious and my family's favorite.

Venison is naturally a tender meat, but it is extremely low in fat , and high in tough connective tissues, which can make it difficult to cook properly. It's important to remove the tough silver-white connective tissues and add a fat, like olive oil to cook it properly.

A trick I have found that helps me cut and trim my choice cuts of meat is to cut it partially frozen. I will thaw my meat about half way and just when it is still ice cold and the centers are still stiff with ice crystals I cut the meat as preferred, removing all tendons and any membrane which encases the meat. I find that trimming the cuts of meat when still a bit frozen makes it easier to carefully trim off the hard to eat, tough white membranes.

I almost always marinade my venison, unless it's in a ground condition. When cooking for company or someone who has never tried venison I will usually soak the cuts of meat in about a cup of milk per pound of meat overnight. The milk will help tenderize and remove any strong or gamey flavor. After at least 8 hours in the milk, remove the meat cuts and place them in a different container with your marinade. There are many great commercial marinades out there, dry and wet. I prefer a simple olive oil, and herb marinade. In a sealable container I combine the marinade and ½ cup olive oil per pound and the meat and allow it to rest in the fridge over night.

I prefer to grill my meat cuts, electric, gas, or charcoal it is personal choice. Using my indoor electric grill, on a venison steak of ¾" thick, I will cook it a max of 4 minutes per side. If you have a grill with both a top and bottom heating element , it should be four minutes total. Caution, when grilling over flame, watch as the olive oil can cause the grill to flame up .

Choice cuts of venison should be cooked to a medium or medium-rare stage. Never over cook your cut of meat! Ground venison can be cooked completely done as it has a completely different texture prior to cooking. A great way to test doneness for a choice cut of meat, is the feel of the tongs or fork on the meat. The more spongy the meat , the rarer the cook. The firmer the feel the more done the cut of meat is. Also, as a second precaution, you can cut and check the inside for color as well. I know a lot of you prefer your beef steak cooked well done, but please, please don't overcook your wild game because of the low fat content, it will be uneatable.

It is important to remember, that you should not rush venison. Usually, it takes me a couple of days to prepare a meal of choice venison meats.

The following recipe is one of my favorites for venison backstrap

Ingredients:
1 whole venison backstrap
1 cup olive oil
1 stalk celery, chopped
4 carrot stick, grated
1 whole clove garlic
1 chopped onion
½ chopped green bell pepper
1 can mushroom pieces or 1 cup sliced fresh mushrooms
Your choice of a liquid injector seasoning. Cajun is a good example
Also a season rub, something to complement the liquid injector.
1 package hickory smoked bacon
You will also need either toothpicks or wooden skewers to secure the stuffed butterfly loin chops.

While still a bit frozen , butterfly the whole backstrap loin by cutting partially down the middle lengthwise. Slice each chop ¾ " to 1" thick. Remove as much of the silver-white membrane, still attached to the meat, and prepare for marinade.

( I prefer not to soak my meat in the milk soak as I love the natural flavor of wild game , however if you have never tried this process, please feel free to add that step here. Soak the trimmed, still frozen meat in 1 cup of milk per pound of meat for at least 8 hours to overnight, then remove and move to the marinade)

Chop fine and combine the pepper, celery, carrots, onion, garlic, and mushrooms and a tablespoon of the dry season rub and stuff each butterfly chop with about a tablespoon of the mixture.

Fold the chop over and wrap each chop with 2 to 4 slices of the bacon. Secure each with the toothpicks or skewers.

Inject each piece of loin with the liquid injector following the manufacture instructions. Place the prepared meat in a sealable container and allow to marinade following the liquid injectors instructions or overnight.

Just before grilling, rub each loin in the dry seasoning.

Grill very slowly on medium flame or heat until desired doneness, checking about every five minutes. Pinkness is desired in venison, so don't overcook.
Remove from heat and cover in a metal pan if possible for about five additional minutes to allow the meat and juices to settle.

Then serve and enjoy!






Related Articles
Editor's Picks Articles
Top Ten Articles
Previous Features
Site Map





Content copyright © 2022 by MaryBeth Crabb. All rights reserved.
This content was written by MaryBeth Crabb. If you wish to use this content in any manner, you need written permission. Contact MaryBeth Crabb for details.