Breaking into the Educational Market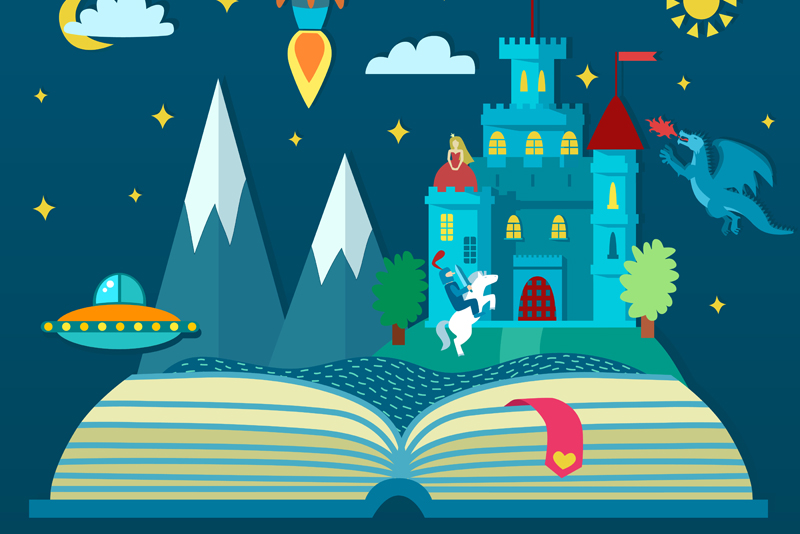 You have a strong background in a subject area, such as science, math or language arts. You have writing talent. You're great with details. You love research. You can edit and revise your own work. You've been a teacher or a tutor at the elementary level, middle school level or high school level. You're persistent and you don't mind marketing yourself. You don't mind writing to bring someone else's idea to life. You're very creative and you remember how to make learning fun.

Does this sound like a description of you? If so, read on because educational publishing is a very large market and it could be a great way for you to create a revenue stream as an author, editor or technical reviewer.

In this article, I'm going to answer some of the questions you may have about breaking into educational markets. In my day job, I'm mathematics editor at a paradigm-changing nonprofit called CK-12 Foundation. I review work from potential editors, writers and technical reviewers every week. I'll tell you what I look for when I hire freelance writers.

Question: How do I find publishers to work for?

Answer: Start with the Children's Writer's and Illustrator's Market. Read through every publisher and identify those that publish for educational markets. Once you've identified a list of 10-25 publishers who fit what you're looking for (science, if you are a specialist in marine biology) then prepare a packet of materials. Include a great cover letter, your resume (make sure to have a summary of all your key skills at the very top), a list of any of your former publications that are relevant to this area and a few sample publications for the elementary, middle school or high school market if you have them. And I can't emphasize this enough...make absolutely sure that it gets to the appropriate person in that organization. For example, I might get a package if it just comes to Math Editor at CK-12 Foundation, but the chances are if the package is addressed to me I will definitely review it. If it comes to me from an insider working in the organization better yet. Check LinkedIn to see how many steps you are away from me. Maybe you know someone who knows me.

Another great place to start is at Evelyn Christensen's website. She is an award-winning author and puzzle creator and she generously offers this list for other writers. Don't forget you still have to do your own research to determine if the company is a match for your work.

https://www.evelynchristensen.com/markets.html

And don't forget to do online research as well to uncover other organizations who are not officially publishers in the traditional sense but who are producing content for this market.

Question: Why do you choose one writer over another when making a hiring decision?

Answer: No one is perfect, but you would be surprised how often I receive a great resume only to end up rejecting it because of some small typo. I know that sounds harsh. I make spelling and grammatical errors too! I recently received a great resume from a graduate student from Stanford, but I couldn't overlook the fact that he had misspelled the word "educational" in his cover letter. My thinking is that if someone with all this talent doesn't scrub over their own packet of materials ten times over before producing it and sending it then what will happen when I give him or her a project with a million details to handle! The devil is in the details. Take care and let several other trusted friends/mentors with similar skills review your materials to make sure you don't err in print. In addition to a strong subject background and great writing or researching skills I look for a flexible and upbeat personality. I want someone who understands how to revise and adapt to changing conditions and decisions. Most editors like to develop working relationships with writers so I want someone who I respect and enjoy working with.

Question: What's the major difference between educational publishers and trade publishers?

Answer: One of the major differences is the way you'll be paid. With a trade publisher, you are pitching your own idea for a product. You may receive an advance on royalties and then a specific percentage for every book sold. With an educational publisher, you'll be writing to their specifications on a work for hire contract generally for a flat fee. For example, you might be asked to write a book on new species that scientists have discovered over the last ten years. You'll be given the reading level to shoot for, what the book is supposed to contain, the page length or word count, information on how to prepare art specifications, etc. Educational publishers frequently create products in series. For example, a set of branded biographies are great learning tools and teachers love them.

Remember too that the borders between trade and educational publishers are blurring. Educational materials are moving toward a more fun, engaging, entertaining presentation so if you've helped your own children to learn or if you are a creative classroom teacher, you have an advantage in breaking into this market.

Happy Writing!





Related Articles
Editor's Picks Articles
Top Ten Articles
Previous Features
Site Map





Content copyright © 2021 by Annamaria Farbizio. All rights reserved.
This content was written by Annamaria Farbizio. If you wish to use this content in any manner, you need written permission. Contact Annamaria Farbizio for details.