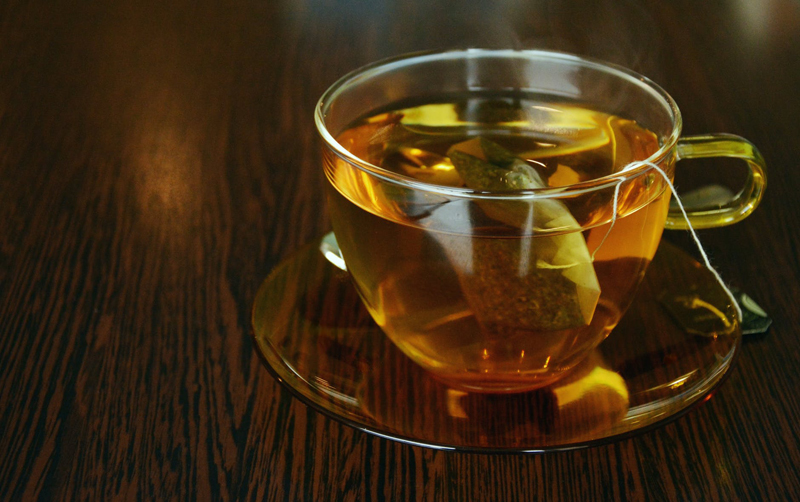 Seasonal Apples for Your Tea

Well it is that time again when the fall and its wind comes blowing. The leaves on the trees start changing to bright reds, burning oranges, and vibrant hues of yellow. You will need to grab a jacket or sweater now to warm you outside.

So here are a couple of recipes to warm you on the inside.

Apples are in season. There is an abundance in the stores, farmers markets, and of course in the apple orchards. If you do go to the orchards and pick the apples themselves, you most likely be somewhat tired-and you'll want to make something with the apples right away.

Put on the tea kettle for tea, and how about a simple and easy old-fashioned baked apple?
Here's a recipe:

Baked Apples

This recipe calls for 4 large apples. Some suggestions of great apples for this recipe are: Rome Beauties, Golden Delicious, Jonagold, Jonathan, Winesap, gala, or pippin varieties.

Do you need a special apple baker? NO. Simply use an 8 x 8 square baking dish/pan. If you double this recipe, use a 9 x 13 baking pan/dish.

Do you need a special apple corer? No. It is easier if you have a corer, but you can use a sharp paring knife. Cut out the stem area and core. Spoon out the rest of the seeds. Core to about ½" of the bottom of each apple-do not cut through.

Pre-heat oven to 375 degrees.
Make sure you wash your apples. And as mentioned above, remove the cores.

Here are ingredients needed:
4 large apples
1 tbsp butter (can substitute margarine,or reduced spread)
1 tsp cinnamon
¼ c of brown sugar

When your kettle boils, first make your tea and then put ¾ c of the boiling water in your baking dish.

Next, in a small mixing bowl combine the cinnamon and sugar. Stuff each apple with the sweet mixture. Top each apple with a pat of butter. Bake the apples for 30 to 40 minutes until tender. Let cool a bit.

*While there are many variations to this recipe-many things can be added such as your favorite nuts, handfuls of granola, extra sugar and butter or even caramels.


Yummy and with a "cuppa" tea: perfection!

For your more formal tea table why not add an apple muffin? This is also a quick and easy recipe, that can be used for breakfast, brunch, or even stow one away for your child's' lunchbox.

Preheat your oven to 400 degrees. You will need a muffin tin. This recipe makes 12 muffins. Decide if you will use liners or grease your tin.

Here is what you'll need:
2c. all-purpose flour
¼ c. sugar (can use a substitute)
3 tsp. baking powder
1 tsp. cinnamon
½ tsp salt
at least 1 cup of finely ch. apples peeled
¾ c. apple juice
1/3 c. oil (do not use olive oil)
1 beaten egg

In a large mixing bowl, mix flour, sugar, baking powder, cinnamon, and salt. Then stir in the apples. In another bowl mix the oil and egg. Stir this then into the dry ingredients. Now fill your tin/liners about 2/3 of the way full. Bake them for about 18-22 min. or golden brown. Cool. Remove from tin and display.

I can smell them now and what a wonderful way to welcome Autumn and your Autumn tea table!

Apple tea itself is also available in bagged or loose tea varieties from a myriad of companies and is readily available.

Enjoy your autumn!



Related Articles
Editor's Picks Articles
Top Ten Articles
Previous Features
Site Map





Content copyright © 2021 by Mary Caliendo. All rights reserved.
This content was written by Mary Caliendo. If you wish to use this content in any manner, you need written permission. Contact Mary Caliendo for details.