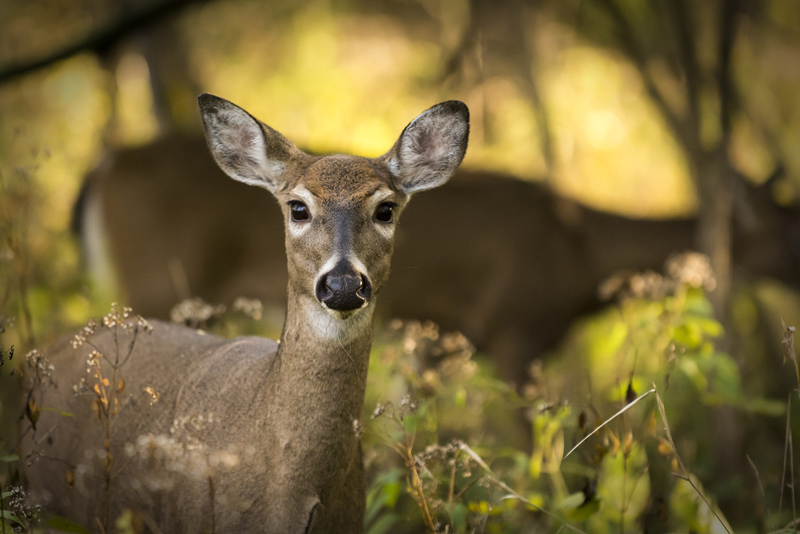 Duck is a very overlooked, however, delicious meal choice. It has a bad reputation for being often gamey tasting, greasy or overly dry and tough. Duck is a red meat that is high in protein and iron.Whether your duck is raised domestically or wild, there are very specific, very different ways to prepare it.

Domestic duck tends to be fatty, if prepared incorrectly; the outcome is tough and greasy meat with a rubbery skin. Not very appetizing. The best and easiest way to prepare domestic duck is to score the meat as to drain most of the fat from the meat as it cooks. This is commonly known as the French way of preparing the meat. Taking the meat, skin on, and using a sharp knife, cut through the skin and the fatty layer. For best drainage, score the meat about an inch apart, in a cross-hatch pattern. Once the meat has been scored, season with salt, pepper and your choice of savory seasonings such as Cumin, Rosemary, or Fennel, and braise lightly on both sides. For best results when cooking duck, cook it slowly. After braising the meat, place in a crock pot or oven on medium high heat and cook slowly, draining the fat from the meat throughout the cooking process. A good tip to help keep the meat from soaking in its fat as it cooks is to elevate it on a cooking rack as it cooks. Duck is a red meat, so even when cooked completely, it will be pink in the middle. To ensure doneness, check that the internal temperature is at 106 degrees F.

Wild duck, on the other hand, is not as fatty and so care must be taken to add fat to your meat as it cooks. When preparing wild duck one can assume it was acquired during a hunt. If so, once back from the meat processor, recheck and remove any remaining BBs from the meat. There is much less useful meat on a wild duck, usually only the breasts and legs are used. The rest can be saved for stock or disposed of. Once the meat is ready to cook, in a sealable container, soak the meat in a salt water solution for at least an hour. Remove from the solution and rinse under running water completely. Next soak your meat in a solution of 1 cup buttermilk, 1 chopped celery stick, and your favorite savory seasoning for at least 6 hours up to overnight. This process will help to tenderize the meat and remove any strong gamey taste. When ready to cook, remove the meat, rinse in cool water, and cook following your choice of recipe directions. A tip to keeping the moisture in wild duck when baking or grilling is to keep it basted and covered with tin foil.

Duck is best served with a sweet side like apples, peaches, cherries, or sweet potatoes. Or served with a sweet sauce, like bitter orange, apple, pineapple or cherry.


Wild Duck with Mushrooms and Wild Rice

Duck
1 onion, sliced
½ c olive oil
Pepper, sea salt
1 c fresh mushrooms, sliced
1 stalk celery, chopped
4 large carrots, shredded
2 ½ c water
1 bay leaf
1/8th powdered thyme
½ clove garlic

Prepare and cut up the duck as you would a chicken, into leg, wing, thigh, breast pieces. Save the neck, back and extras for making stock or dispose of properly.

In a crock pot on high, Add 2 tsp. olive oil, garlic, onion and cook till clear. Add duck and braise. Do not allow the meat to sizzle when added to the pot. If it does, remove it quickly and turn the heat on the pot down, allow cooling, and trying again. Once the meat is braised, add salt and pepper, water and bay leaf to crock pot, turn heat down to low and cook 1 ½ hours. In a separate pan, sauté mushrooms, carrots and celery in another 2 tsp of olive oil, add the rest of the oil, flour, and thyme. Add to duck and cook an additional 30 minutes in the crock pot.

Prepare the wild rice per instructions.

Serve with rice, baked apples and fresh garden salad.

Makes 4-6 servings

For baked apples: used prepared apple pie filling, adding 1 tablespoon melted butter, apple pie spice and sugar to taste and warm just before serving.




Related Articles
Editor's Picks Articles
Top Ten Articles
Previous Features
Site Map





Content copyright © 2022 by MaryBeth Crabb. All rights reserved.
This content was written by MaryBeth Crabb. If you wish to use this content in any manner, you need written permission. Contact MaryBeth Crabb for details.