The Weeks Leading Up to Christmas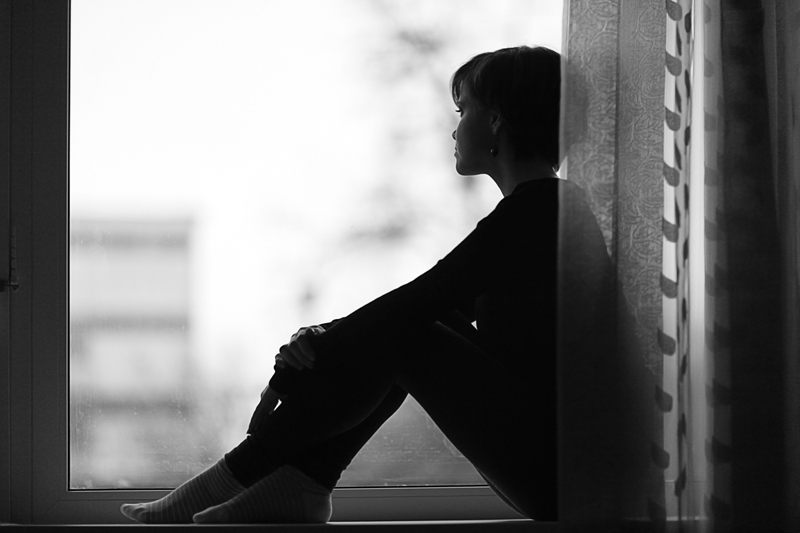 These last few weeks leading up to Christmas have been a complete and utter mess; a roller-coaster of emotions that is exhausting. Our daughter is dead and we all we hear is "merry Christmas" or "enjoy the holidays" or "the new year will be better". 'Tis the season to be jolly does not compute. Merry and bright are the opposite descriptions of how we really feel. Holly, jolly, fa, la, la, la, la. Blah.
But because we have a 7 year old daughter, we still must stage some kind of holiday for her even though we are shattered to our very core. How are we going to even remotely show some holiday spirit when we feel so low? I don't want to decorate, shop, hear carols. I want to cry and shout and disappear. I've been able to "fake it 'til you make it" on several occasions, but not this time. Not during the holidays when there are so many reminders of happiness and goodness; laughing children, the Salvation Army bell, lights and bows. In all honesty, it is more of a slap in the face to those of us who are suffering. It is salt in the wound.
But carry on we must. Here's what we're doing.
Our living daughter wanted a tree as usual, but we didn't. I couldn't bear the thought of going through the tree decorations and seeing the little trinkets that were given to us when she was born or the little decorations that she made throughout her short life. So we made a compromise – we would put up a tree and string the lights but no decorations this time. Our daughter could have the tree for Santa's gifts and have some sparkle with the lights. We didn't have to unwrap and hang the items that hurt so much.
We decorated minimally this year just to keep a balance for us and for our daughter. Instead of lots of greenery and lights along the stairway and around the fireplace, we agreed to a small swag of lights and holly on the mantle. This is where we traditionally hung our stockings and are doing so again this year. All four of them. And we made some new decorations to hang about the house; something different to look at that gave our living daughter a chance to have some holiday fun.
Past tradition was to celebrate the holiday with our extended family the weekend after Christmas. This way, individual families could have a relaxing Christmas day, letting everyone enjoy their new things, etc. We would have an 'extra' Christmas a week later. Stretching out the holiday season any longer would be torture to a bereaved parent, absolute agony. So we asked our family to break with tradition and gather on the day and be done with it. This way we could still all be together and the children could have a Christmas but we wouldn't have to force the Christmas spirit any longer than necessary.
By doing these things, we hope we have set realistic expectations for ourselves and our loved ones around us. Through honest communication, we've been able to respect our own feelings, our daughter and our family. We know Christmas will never be the same. It will never have the same sparkle it used to have, for we will always be missing our little girl. But maybe next year we will hang a few more decorations.
A website has been established in our daughter's name. Please click here for more information about our mission.

FriendsofAine.com - Aine Marie Phillips
Visit The Compassionate Friends and find a local chapter closest to you at:

The Compassionate Friends


Related Articles
Editor's Picks Articles
Top Ten Articles
Previous Features
Site Map





Content copyright © 2023 by Christine Phillips. All rights reserved.
This content was written by Christine Phillips. If you wish to use this content in any manner, you need written permission. Contact Christine Phillips for details.